How To Carve A Donald Trump Pumpkin: 'Trumpkin' Ideas And Tips For Your GOP Jack-O-Lantern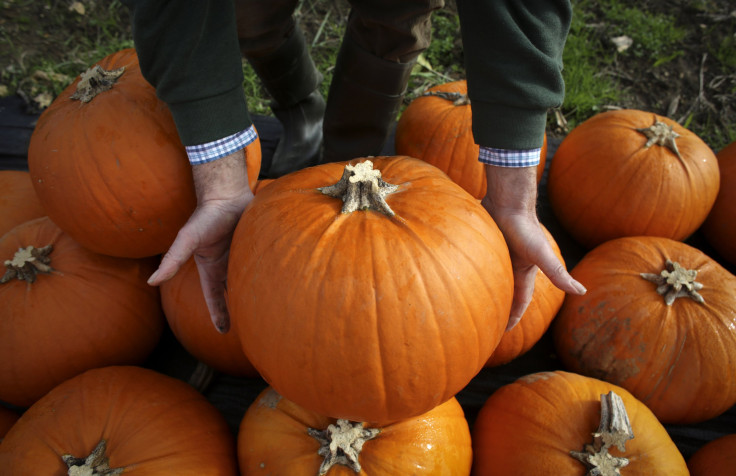 One of the spookiest things many Democrats can imagine is a Donald Trump presidency. So why not feature the tycoon on a jack-o'-lantern?
Inventive Americans across the country have been creating so-called Trumpkins since last year, and with Election Day approaching, the trend is more popular than ever. If you want to join in and make pumpkin carving great again, here's how to do it.
You basically have three options for your Trumpkin: Carve it, paint it or paste on it.
If you're carving, the easiest way to make a Trumpkin is to use a stencil and follow the instructions. Get an easy-to-carve silhouette here. You can buy a design of his face here for about $3 or download a free, slightly more complicated one here. Because the lines are almost all curvy and thin, you'll want to be especially careful with your knife.
Professional pumpkin carver Hugh McMahon told the Huffington Post last year that you should use an X-Acto knife for your initial cuts before moving onto a paring knife and clay scraper. "Carve out the eyes first," McMahon said. "It centers the face. Get those right and you're on the right track."
If you're painting, you have total control over how many details you include. This Trumpkin featured on Refinery29 was created with only black paint and a few simple lines for Trump's nose, eyebrows and mouth. But other people have chosen to use yellows, blues and whites for their creations.
Simply print out a photo of Trump and get to work. Acrylic paint is best, but you can use tempera paint if you're not afraid of flaking. Add a squirt of dish soap to the paint before brushing it on your pumpkin, according to ArtfulParent.
If you don't want to carve or paint, try pasting your Trumpkin. Turn the pumpkin on its side and leave the skin bare. Use a hot glue gun to attach googly eyes just above the stem, which will serve as your nose. Procure a blond wig — Walmart has one here for $12 — and place it on top.
Afterward, you can add whatever accessories you see fit: a tie, an American flag, a "You're fired!" speech bubble, a Make America Great Again cap, a tax return, et cetera.
Voila! Now vote.
© Copyright IBTimes 2023. All rights reserved.