How CES Got Its Nerd Back: Drones, Virtual Reality And Tinkerers Putting Sensors In Everything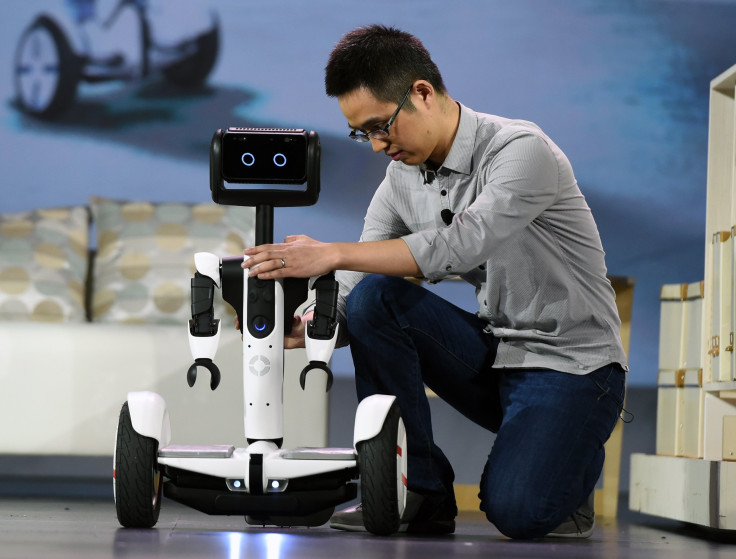 LAS VEGAS — Starting about now, the population of Las Vegas is expected to grow by nearly a third — for just one week. That's because the Consumer Electronics Show (CES) opens its doors Wednesday, and behind them will be 2.4 million square feet of TVs, cars, drones and connected devices of all stripes spread across four different show floors, up from 2.2 million square feet a year ago.
Las Vegas' population of 630,000 will swell by as much as 170,000 during that time, straining hotels, infrastructure and taxis, but also filling restaurants, nightclubs and casinos, not to mention Lyft and Uber cars and Airbnbs. With its 150,000 hotel rooms and 3 million square feet of convention floor space, Las Vegas is probably the only city that could host CES at its current size.
And yet CES is bumping up against some physical limits. The question in recent years has become how big is too big. The high-water mark was 2015 with 176,000 attendees, but this year, for the first time, organizers took steps to keep the numbers between 150,000 and 170,000 by raising admission prices and tightening attendance requirements for vendors in order to reduce pressure on hotels and air fares. Rooms at the Westgate, adjacent to the Las Vegas Convention Center, are listing for more than $1,000 on Kayak.com this week; rooms at The Wynn are listed at over $800.
"We wanted to take some of the pressure off hotel room prices and airfares. We have not succeeded," CES CEO Gary Shapiro on the floor of Unveiled, a preshow for the press, said.
But the bigger CES gets, the less actual news seems to be generated by the biggest tech companies in attendance. The Samsungs, LGs and Sonys are all here announcing bigger, thinner, sharper TVs with brighter screens and better sound. Some might control things in your living room. A refrigerator got an internal camera. A smartphone got a gold finish. But there's a sense that the excitement here is being driven by the upstarts: the drone-makers, the virtual reality purveyors, the tinkerers putting sensors in all sorts of everyday things.
Big Bang Theory
CES got its nerd back. And that means it's the startups and tinkerers putting sensors in everything that are bringing the wonder back to the show.
"I think disruption across industries in tech has allowed smaller companies to play significant roles in the evolution of the industry," said Brett Sappington, an analyst for Parks Associates, who has attended the annual CES for each of the past 20 years.
The waning influence of big companies has been a long time coming. Apple, the world's biggest tech company, has never done CES. Microsoft decamped several years ago, their once-sizeable floor space seized by Chinese electronics maker Hisense. Makers of Android smartphones have moved their launches to their own events in the fall, or to Mobile World Congress in Barcelona in February.
And yet CES keeps growing, for several reasons. One is the Chinese. Manufacturers like Huawei, Hisense, ZTE, Haier and Lenovo keep increasing their presence in a bid to build brands in the U.S., like the Japanese 40 years ago and the Koreans 15 years ago. "They are trying to be more innovative, trying to be more than 'we are the cheapest manufacturer,'" Shapiro said.
"We've gone from an industry that looked like it was consolidating around a couple of companies in Korea, Japan and the U.S. and suddenly you inject new blood -- another 19 companies of equivalent size out of China," said Tom Morrod, an analyst at research firm IHS.
Second, the tech industry went horizontal. Tech is disrupting industries as diverse as autos, advertising, Hollywood, healthcare, Wall Street and insurance, which now see CES as relevant and essential.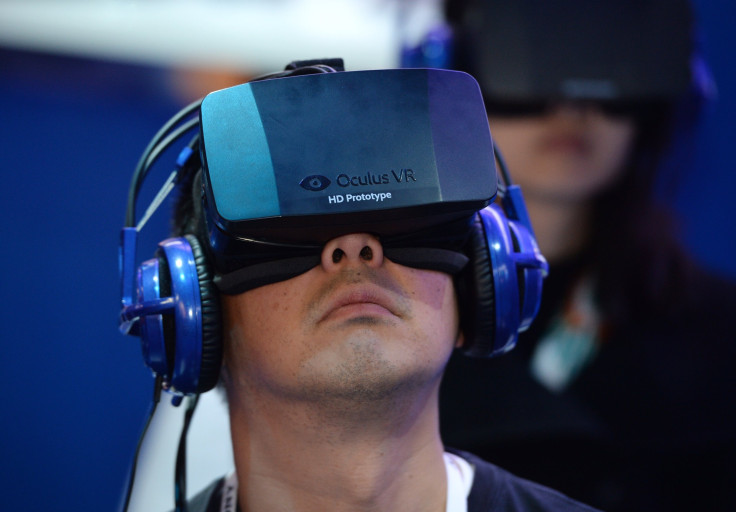 Content Guys
Madison Avenue has long considered CES as important as the Cannes film fest as marketers work to understand the technologies that are capturing more and more attention from consumers. Likewise, ad sellers like Google, Facebook, Yahoo, Twitter and more recently Snapchat see CES as the unofficial start of the deal-making season.
Few industries are as disrupted by technology as media and the TV industry embraced CES nearly a decade ago; this year, NBC Universal CEO Steve Burke is addressing CES, following CBS CEO Les Moonves several years ago. C-Space, the designated area for media and marketing, was in one hotel, the Aria, last year. This year it sprawls across three.
"Everybody 10 years ago still comes and then you've got all these new people," said Mike Vorhaus, president of Magid Advisors. "Within four years the distributors and all the content guys discovered this show."
Three automaker CEOs are addressing CES this year — GM's Mary Barra, Ford's Mark Fields and VW's Herbert Diess — and auto exhibits, up 25 percent from last year, occupy much of the central and north halls of the convention center.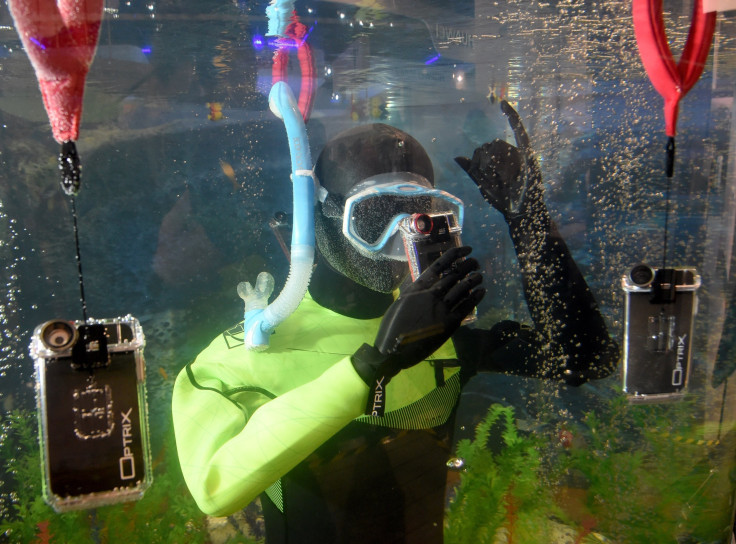 Perhaps the biggest news announced in advance of CES was not by a traditional tech company, but Toyota, which announced it hired Google's head of robotics, James Kuffner, as part of a team leading its new artificial intelligence (AI) unit in Silicon Valley. Toyota executive Gill Pratt, former head of robotics for the U.S. Defense Department, said the transition to robotics and AI could be a fundamental shift for Toyota away from simply building cars.
"It's entirely possible that robots are going to become for today's Toyota what the car industry was back when Toyota was making looms," he said.
Internet of Your Fridge
A third big thing driving growth is the smartphone itself. While relatively few are unveiled here, the sensors within them have driven explosive growth and created industries. Wearables and fitness trackers are tethered to phones, as are regular household items with embedded sensors, categorized broadly as the Internet of Things. The smart home section of CES, chock-full of connected household devices, is 50 percent bigger this year than last. An estimated 25 billion objects from health trackers to appliances to game players will be connected to the Internet of Things by 2025, according to research firm IHS.
Whether any of this has lasting societal impact is unknown. Everything is being made smart and connected, but it will be years before anyone knows how users respond or what they actually want it for. "Do you need a camera in your fridge? Well, no one has ever put one there," Morrow said.
The maturation of the wearables market has also brought fashion into the picture; iconic designer Donna Karan is speaking at CES's digital health conference.
So, the magic of CES isn't about big tech companies; it's about innovation in everything. And that's what keeps CES growing, for now. "The economy is fundamentally changing and tech is leading it," Shapiro said.
© Copyright IBTimes 2023. All rights reserved.