How to Cook Mashed Potatoes For Thanksgiving 2015: Easy Recipes, Tips To Make The Perfect Side Dish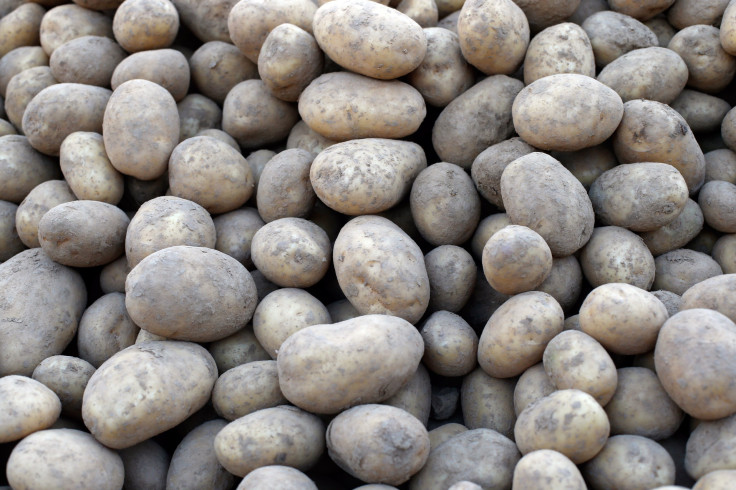 Thanksgiving isn't just about a well-cooked turkey. You want to impress your guests with delicious side plates that complement the main dish, such as warm, fluffy mashed potatoes. Here are some tips and recipes for making the best mashed potatoes.
When it comes to picking the right potato for your mash, you should aim for varieties that are starchy or all-purpose, such as Russet or Yukon Gold. These starchy potatoes break down easier and result in a creamier mash. Low-starch or waxy potatoes, such as red bliss and fingerlings, will hold their shape after boiling and turn into a gummy mash.
When chopping up the potatoes, be sure they're cut in equal-sized chunks; otherwise, they won't all cook at the same rate. You'll know your potatoes are boiled perfectly when a sharp paring knife easily passes through them.
Lastly, be careful when mashing up your potatoes with a food processor, blender, immersion blender or hand mixer. Overmixing the starch causes it to break down and tighten up, which means you'll end up with thick, gluey mush. Instead, gently combine the cooked potatoes with room-temperature cream, milk or butter and your mash will be light and fluffy. Now, let's get cooking!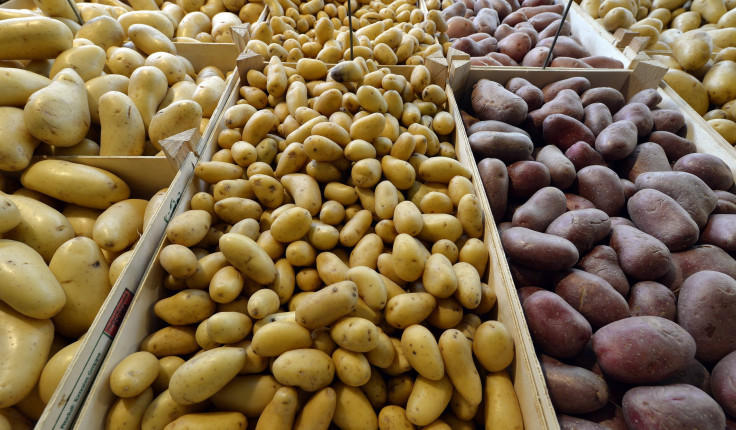 Simple Mashed Potatoes: This recipe for old-fashioned mashed potatoes has only a handful of ingredients, but the taste is simple and delicious.
Ingredients:
2 pounds of Russet potatoes, peeled and quartered
2 tablespoons of butter
1 cup of milk
Salt and pepper to taste
Directions:
Bring a pot of salted water to a boil.
Add the peeled and quartered potatoes and cook for about 15 minutes or until they're tender but still firm. Drain the pot.
Warm the butter and milk in a small saucepan over low heat until the butter is melted.
Use a potato masher or electric beater to slowly blend milk and butter mixture into the cooked potatoes until smooth and creamy.
Season with salt and pepper to taste before serving.
Creamy Mashed Potatoes: This delectable recipe uses cream cheese to make the mashed potatoes extra rich and creamy.
Ingredients:
5 pounds of Russet or Yukon Gold potatoes
3/4 cups of butter
8 oz. (1 package) of cream cheese, softened
1/2 cup to 3/4 cups of half-and-half
1/2 teaspoon to 1 teaspoon of seasoning salt
1/2 teaspoon to 1 teaspoon of ground black pepper
Directions:
Peel and cut the potatoes into pieces that are about the same size.
Bring a large pot of water to a simmer and add the potatoes. Bring to a boil and cook for 30 to 35 minutes. When they're cooked through, a fork should easily slide into the potatoes with no resistance and the potatoes should almost -- but not entirely-- fall apart.
Drain the potatoes in a large colander. Then place them back into the dry pot and put the pot on the stove. Mash the potatoes over low heat, allowing all the steam to escape, before adding in all the other ingredients.
Turn off the stove and mash in the butter, cream cheese and about 1/2 cup of half-and-half.
Add about 1/2 teaspoon of the seasoning salt and 1/2 teaspoon of the ground black pepper.Stir well and place in a medium-sized baking dish. Throw a few pats of butter over the top of the potatoes and place them in a 350-degree Fahrenheit oven and heat until butter is melted and potatoes are warmed through. If you're making this dish a day or two in advance, take it out of the fridge about 2 to 3 hours before serving and bake in a 350-degree Fahrenheit oven for about 20 to 30 minutes or until warmed through.
Dairy-Free Mashed Potatoes: This recipe makes creamy, luxurious vegan mashed potatoes with notes of sweet garlic.
Ingredients:
6 to 8 medium Yukon Gold potatoes
1 1/2 teaspoon of sea salt
1/2 teaspoon of ground black pepper
5 to 6 cloves of roasted garlic (or minced garlic sauteed for 3 minutes in olive oil)
3 to 4 tablespoons of vegan butter
1/4 cup of fresh chives
Directions:
Place the potatoes in a large saucepan or pot and cover with water. Bring to a light boil over medium-high heat, add 1 teaspoon of sea salt, cover and cook for 25 to 30 minutes or until very tender. A knife should effortlessly pierce through them when they're done.
While the potatoes are cooking, chop up your chives and measure your vegan butter.
Once tender, drain your potatoes and place them back in the hot pot off the heat for one minute to evaporate any extra water. Then transfer the potatoes to a large mixing bowl.
Mash the potatoes using either a potato masher or a hand mixer until they're fluffy.
Add in the vegan butter, roasted garlic, black pepper and the rest of the sea salt. Stir gently to combine.
Top the mashed potatoes with the chives before serving.
FOR FREE to continue reading
✔️ Unlock the full content of International Business Times UK for free
offer available for a limited time only
✔️ Easily manage your Newsletters subscriptions and save your favourite articles
✔️ No payment method required
Already have an account?
Log in
© Copyright IBTimes 2023. All rights reserved.