How Did Cuba Gooding Sr. Die? The Main Ingredient Soul Singer Dies Of Possible Overdose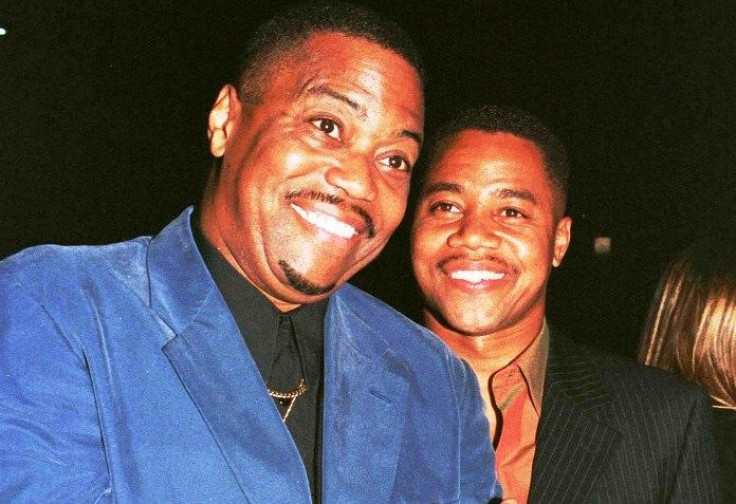 Soul singer Cuba Gooding Sr. was found dead in his car in Los Angeles on Thursday, according to reports. He was 72 years old.
Gooding Sr., the father of Oscar-winning Cuba Gooding Jr., was found slumped over in his 2012 silver Jaguar parked on Ventura Boulevard in Woodland Hills at 12:58 p.m. local time (3:58 p.m. EDT), according to TMZ, which was the first to report about the singer's death. The Los Angeles Fire Department authorities attempted CPR but were unable to resuscitate him, the report added.
The cause of death has not yet been released. The Los Angeles County coroner's office told ABC 7 that alcohol bottles and drug paraphernalia were found in his car. The office added that Gooding Sr. could have died of natural cause or drug overdose. The authorities are waiting for a toxicology report.
Gooding Sr. was reportedly last seen alive around 10:30 a.m. local time.
The lead singer of the band The Main Ingredient, Gooding Sr. was best known for his songs "Everybody Plays the Fool" and "Just Don't Want to be Lonely." Both these songs were released in the early 1970s.
Gooding Sr., who would have turned 73 on April 27, was married to Shirley Gooding twice. The two first separated in 1974 and remarried in 1995. The two have four children together — actors Cuba and Omar, daughter April, and another son, Tommy — a musician.
Earlier this year, Gooding Jr. shared some of his memories with his father on an episode of "Inside the Actors Studio."
"I remember, one of my earliest memories … he would perform at Disneyland, and after his performances, they would close it off to the general public and all the performers' kids would go on the rides as many times as they'd want," Gooding Jr. said at the time. "He would pull me up on stage with him and make me finish the song because I'd seen him perform all the time. It was a lot of feeling like, 'I come from royalty.'"
© Copyright IBTimes 2023. All rights reserved.