How To Find The Most Popular Show: As TV Ratings Decline, Nielsen Plays Referee To An Anxious Media Industry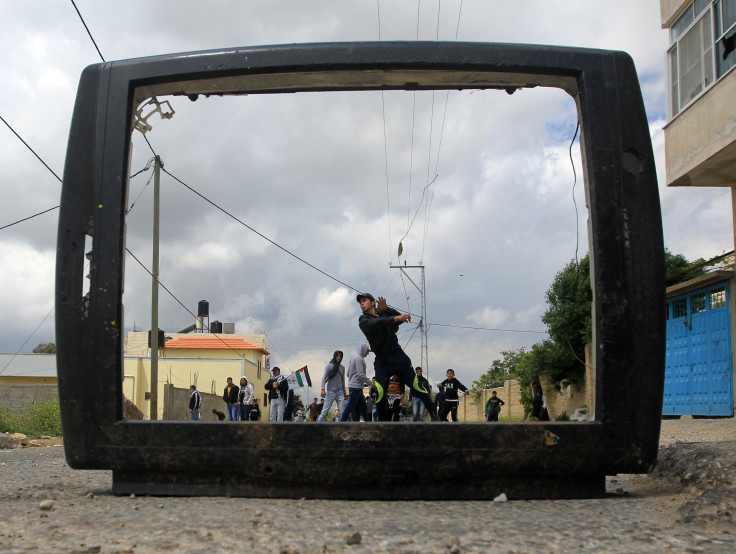 As managing director of the Hollywood powerhouse United Talent Agency, Jay Sures needs access to comprehensive metrics when he wants to gauge the success of his clients' projects. But as television viewing has splintered onto various platforms and devices during the past decade, the once-simple task of figuring out how many people are watching a show has become a challenge.
"My biggest issue in the television business right now is that we have no standard in ratings," Sures told a crowd at the Next TV Summit & Expo in New York Wednesday. "There's no apples-to-apples. There's nothing we can all look at and say, 'On Hulu it's this, on ABC it's that, on Amazon it's that.'"
He blames one particular audience-measurement giant: "I think it's primarily because Nielsen has the market share on the ratings business," he said. "There has been no real significant innovation and standardization in the world of ratings, and I think that's critical for all of us."
It's a frustration that was echoed time and again throughout the daylong summit -- part of NYC Television Week -- which focused on the rise of video-streaming platforms and their increasingly disruptive effect on the pay-TV ecosphere. By some measures, there are more TV shows being produced now than ever before. And, with everyone from Amazon.com and Netflix to AOL and Yahoo producing original content, show creators have no shortage of potential outlets.
While those new opportunities have prompted something of a content gold rush, they are running parallel to a growing anxiety over traditional Nielsen ratings, the kind advertisers still care most about. As video streaming has grown, viewership on broadcast and cable TV has taken a nosedive, and executives are clamoring for more inclusive metrics that can measure viewing consistently across platforms.
Jessica Reif Cohen, a top media analyst for Bank of America Merrill Lynch, said Wednesday that audience measurement in the TV industry has limped to a "slow grind," despite the fact that cable and satellite operators are sitting on mounds of data about which shows people watch and how they watch them.
"We clearly need new measurement," Cohen told the crowd in a keynote discussion. "The crazy, crazy thing is that the distributors have set-top-box data, and they know who's watching. It's available. It just needs to be put together in a currency, in a trusted way that everyone can accept. And it just seems to be a very, very slow process."
Nielsen's research team has heard it all before. Megan Clarken, the company's executive vice president for global product leadership, said much of the criticism stems from a fundamental misunderstanding about its role as a third-party ratings reporting firm. In a phone interview Thursday, she called Nielsen a "referee on the park," tasked with publishing numbers based on stringent criteria that are agreed upon in advance by various industry stakeholders. She said the current ratings rules were negotiated between ad buyers and sellers in 2006, when video streaming was still in its infancy, and the guidelines are based on a set of metrics that the two sides wanted to trade against.
"The ratings are an agreement," Clarken said. "They're a set of rules, and they're not Nielsen's rules.
Clarken said Nielsen's current measuring abilities go beyond what the ratings criteria allow. For instance, the current rules allow Nielsen to publish live viewing plus three or seven days of DVR viewing beyond a program's airdate, but Clarken said the company has the ability to measure as many as 35 days. Streaming also presents a barrier, she said, because digital video platforms run different kinds of ads than does linear TV, and those ads are not allowed to be counted in traditional ratings.
"There's a difference between everything we're able to measure and what we're allowed to report in the ratings," Clarken said.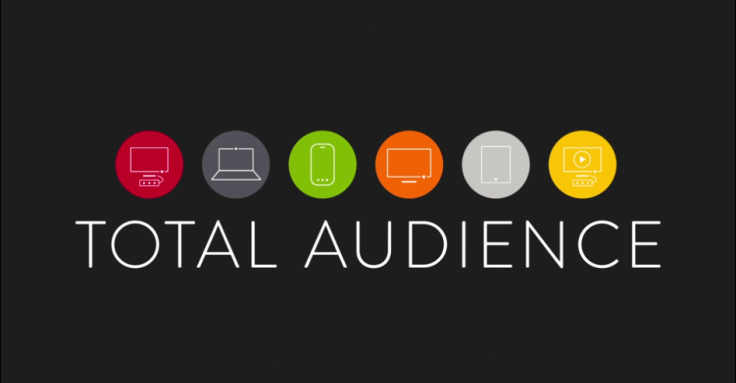 Shooting The Messenger?
Criticism of Nielsen is almost as old as TV itself, but it has reached an especially high volume over the last year and a half as ratings have struggled across most of the major network groups. Admittedly, it's sometimes hard to tell legitimate criticism from posturing. The loudest critics of Nielsen are frequently those struggling the most, including Philippe Dauman, president and chief executive of the ratings-challenged Viacom Inc., who has publicly attacked Nielsen for being "outdated."
Posturing or no, renewed attention on Nielsen's methodology comes at a crucial time for the ratings giant, which is facing new forms of competition as programmers and advertisers seek viewership information that goes beyond traditional demographics. For example, Comcast Corp. has begun to share data from its millions of set-top boxes, a move it says will offer advertisers fresh insights into consumer behavior.
ComScore Inc., the analytics company known for measuring Web traffic, is also getting into the TV measurement business. At Wednesday's summit, Joan FitzGerald, comScore's senior vice president of television and cross-media services, criticized Nielsen's longstanding reliance on a national panel, currently about 20,000 households but set to be doubled in January.
"You know what? They may expand the sample size, but they're not going to get it to a million," FitzGerald said. "These are the kinds of datasets that are becoming the way that television and video is being documented today, because you need those large datasets, such as set-top-box data."
Clarken disagrees. She pointed out that set-top-box data itself is a limited sample, which means it could contain biases toward or away from a particular age group or ethnicity. (For instance, cord-cutters tend to be younger and could therefore be underrepresented in data from cable boxes.) She said Nielsen uses big datasets, too, but in conjunction with a panel. "This is Research 101," Clarken said. "If you take a big sample, then you have to have a representative sample underneath it to actually make any use out of it, otherwise all you're doing is you're reporting on a subset of the population."
Meanwhile, big changes are coming. Nielsen in December will unveil its ambitious and long-awaited Total Audience measurement tool, which will account for video viewing across mobile devices, personal computers and connected TV devices, in addition to the standard linear televisions, DVRs and video-on-demand. Clarken said the tool will provide comparable metrics between digital and linear viewing platforms, with numbers produced using a consistent methodology. Not even the craftiest cord-cutter or binge-watcher will escape its reach.
It's exactly the kind of measurement tool Jay Sures and others in the industry have been screaming for, but building it is only one piece of the puzzle. The next step is persuading a skeptical and jittery TV industry to agree on ratings criteria that would include much-needed revisions to the outdated agreement reached in 2006. Nielsen insisted that's a top priority for the company.
"We've taken the initiative to call the industry back together," Clarken said. "Let's revisit the rules and bring them in line with the way consumers are behaving today. That conversation has started."
Christopher Zara covers media and culture. News tips? Email me. Follow me on Twitter @christopherzara.
FOR FREE to continue reading
✔️ Unlock the full content of International Business Times UK for free
offer available for a limited time only
✔️ Easily manage your Newsletters subscriptions and save your favourite articles
✔️ No payment method required
Already have an account?
Log in
© Copyright IBTimes 2023. All rights reserved.