How To Get Free Chipotle: Restaurant Giving Away Burritos, Bowls, Tacos And Salads If Customers Buy Sofritas Jan. 26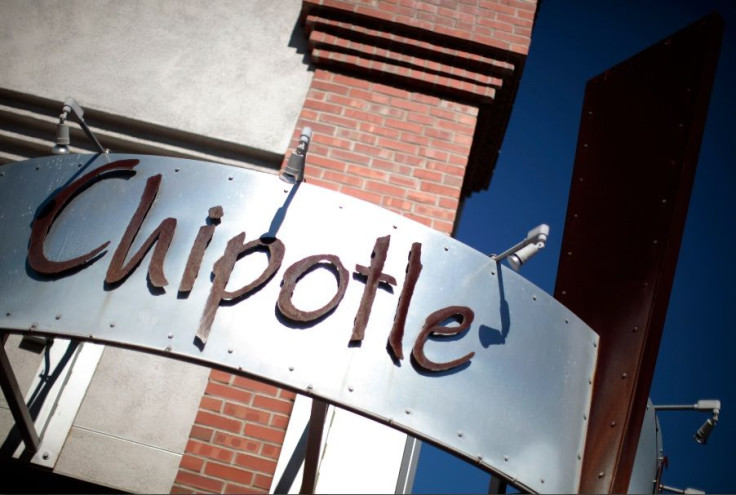 Many Chipotle fans would say the only thing better than Chipotle is free Chipotle. The Mexican-style restaurant chain has announced it will give customers a free burrito, bowl, taco or salad of their choice. So what's the catch?
Chipotle is promoting Sofritas -- their organic tofu -- on Monday, Jan. 26. Simply go to any eatery in the U.S. or Canada on that date and make sure to keep your receipt. The next time you return to Chipotle from Jan. 27 through Feb. 28, show your receipt and you will be able to get a free product of your choosing, whether it be a burrito, bowl, salad or taco.
Sofritas, naturally, is more than just tofu. "We start with organic tofu from Hodo Soy that we shred and then braise with chipotle chilis, roasted poblanos, and a blend of aromatic spices," Chipotle explains on its official site. "The result is a delicious, spicy tofu that will give vegans and carnivores something they both will love."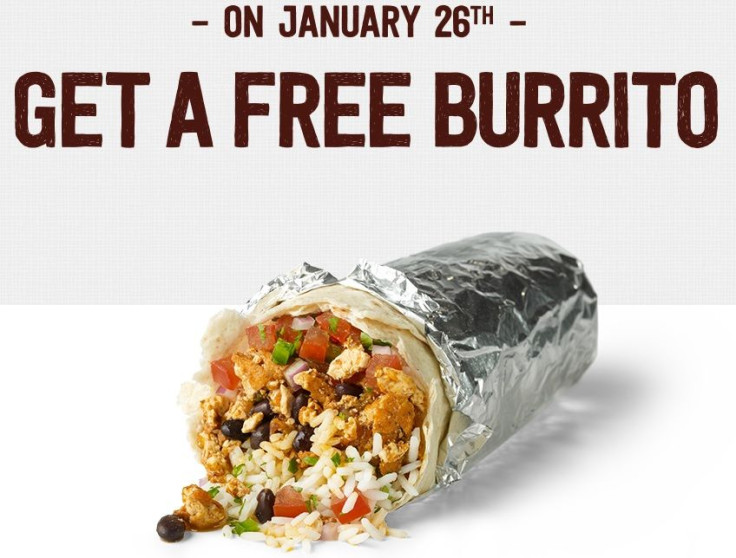 Considering there's an apparent carnitas shortage, it might be the perfect time for a sofritas promo. After one of the suppliers failed to meet its requirements, Chipotle suspended serving carnitas, a form of pork, at hundreds of its restaurants, the Associated Press reported Monday. It was the first time the restaurant has done this, Chipotle's spokesman Chris Arnold said, and it is unknown how long the suspension will last.
What did the supplier do wrong? The violation reportedly came from the way the pigs were housed. Chipotle stresses the animals must be kept in humane conditions, like being able to roam outdoors as opposed to being confined inside.
For now, Arnold hopes the supplier -- which wasn't named by the AP or Chipotle -- will fix the apparent issues. In the meantime, Chipotle might use different cuts of meat or order more from other sources.
Follow me on Twitter @mariamzzarella
© Copyright IBTimes 2023. All rights reserved.