How To Get McDonald's Special Sauce: 10K Big Mac Bottles To Be Given Away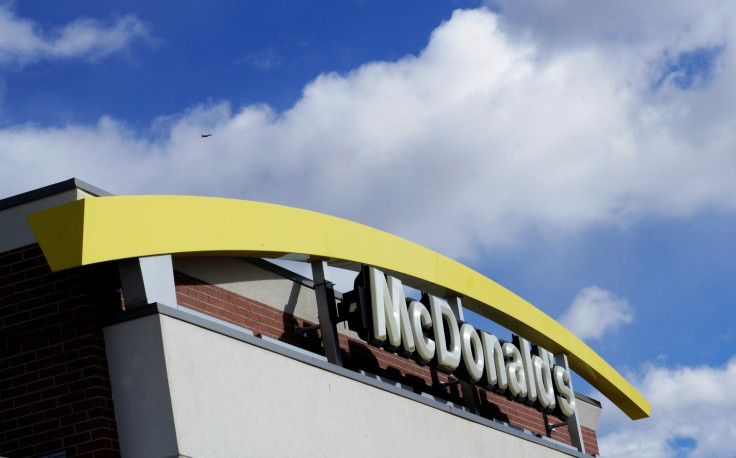 McDonald's had teased a big announcement for Jan. 26, and the news has arrived early – the fast food chain will be handing out 10,000 bottles of Big Mac Sauce following the release of its new Big Mac sizes.
The bottles of the burger chain's "special sauce" will be handed out around the country Thursday in participating locations. The locations and timing will be revealed over the next day or so. Fans will be able to pick up the sauces on a first come, first-served basis.
McDonald's first announced its limited-time-only Big Mac sizes last fall. The famous McDonald's sandwich debuted in two new sizes – the Mac Jr. (a single-patty burger) or the Grand Mac (a bigger patty with extra cheese). The sizes rolled-out nationwide after they were introduced in select locations in Florida and Pittsburgh, according to Restaurant News. Initial "test" roll-outs came out last year in states like Ohio and Texas. They are now available at restaurants across the country.
The first Big Mac made its debut in 1967 by McDonald's franchise owner Jim Delligatti, according to ABC News. It has been a staple menu item since its release.
The unique sauce has never before been offered to the U.S. public. The signature Mac Sauce has debuted to the public in other countries, according to Food and Wine.
Rest assured, it should taste identical to what you can buy at the restaurant chain.
"The Big Mac Sauce is unique to McDonald's and includes a classic combination of ingredients," McDonald's spokeswoman Becca Hary had told USA Today. "The Big Mac Sauce remains timeless and customers around the world continue to enjoy its signature taste."
Check the brand's social feeds for further updates on location and timing.
© Copyright IBTimes 2023. All rights reserved.