How To Help Midwest Tornado Victims; UPDATE: At Least 5 Killed By Tornadoes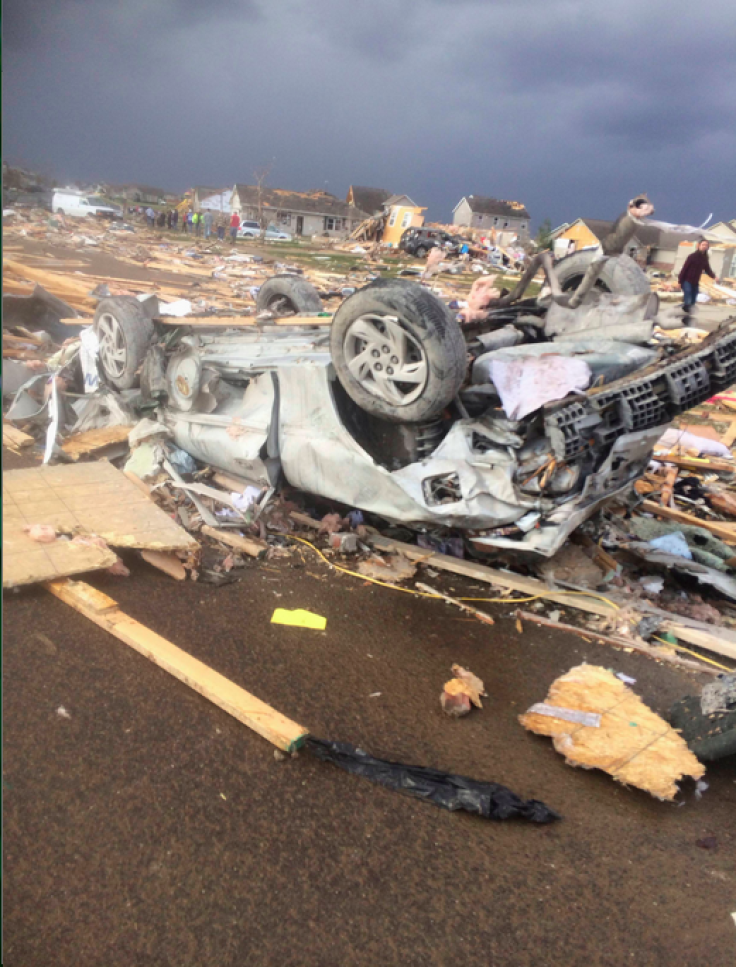 At least five people have been killed and scores more have been injured after dozens of tornadoes swept through the Midwest on Sunday, Fox News reported. The American Red Cross and Salvation Army are offering aid to help victims who have been affected in the tornado-battered region.
[Click here for the ARC and here for the SA to help, courtesy of Yahoo]
Twitter and Facebook pictures from the tornado survivors show the devastation that has occurred throughout the region, with Washington, Ill., being one of the worst-hit places. In several states, houses were flattened and cars were turned upside down by the massive winds.
A Washington resident told the Weather Channel that his town was decimated by the storm in just a matter of seconds. "The whole neighborhood's gone. The wall of my fireplace is all that is left of my house," Michael Perdun, from the hard-hit city of Washington, told the Weather Channel.
Rep. Aaron Schock (R-Ill.), who was in the city of Washington during the devastation, told Fox News: "Literally, neighborhoods are completely wiped out. I'm looking at subdivisions of twenty to thirty homes and there's not a home there."
"The entire town of Washington is devastated," he continued.
Many people who took refuge in their basements were unharmed by the tornadoes, Schock added, but, tragically, those who did not have been found in the rubble. "Many of these people thankfully took shelter in their basements but some of them didn't and so there are some folks needing medical assistance and they have been finding them through the rubbish," Schock told Fox News.
Though many homes were destroyed on Sunday, Candi Cross, the mayor of New Minden, Ill. -- where two people died -- said everyone in her city has somewhere to sleep.
© Copyright IBTimes 2023. All rights reserved.