Kokomo Tornado Twitter Pictures: 4 Killed In Midwest Tornadoes [PHOTOS]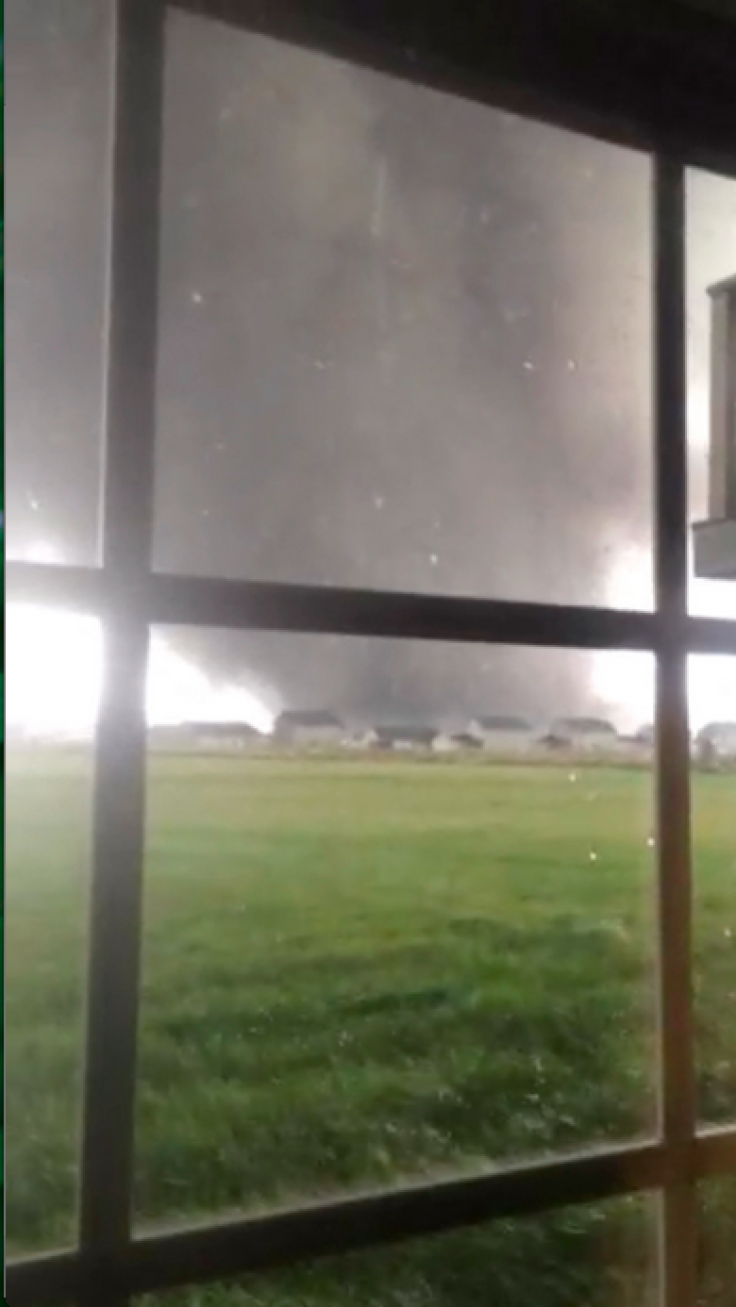 Four people died when tornadoes hit southern and central Illinois on Sunday, the Associated Press reported, and pictures of the devastation in Kokomo, Ind., have gone viral on social media sites like Twitter. Southern Michigan and western Ohio have also been affected by the dangerous weather.
According to Melanie Arnold of the Illinois Emergency Management Agency, a person was killed in Washington, Ill., when a tornado struck. It had been reported earlier by the Washington County cornoner that an elderly man and his sister passed away in southern Illinois when a tornado swept through their farm house in New Minden, a town within 50 miles southeast of St. Louis.
Before the tornadoes struck, nearly 53 million residents across 10 states were warned about the severe weather heading in their direction. Russell Schneider from the Storm Prediction Center said via the Inquisitr: "This is a very dangerous situation. Approximately 53 million in 10 states are at significant risk for thunderstorms and tornados."
Matt Friedlein, another weather service meteorologist, advised the public about the Midwest tornadoes. According to the Inquisitr, he said: "People can fall into complacency because they don't see severe weather and tornados, but we do stress that they should keep a vigilant eye on the weather and have a means to hear a tornado warning because things can change very quickly."
Laura Furgione, deputy director of the National Oceanic and Atmospheric Administration, added: "Our primary message is this is a dangerous weather system that has the potential to be extremely deadly and destructive. Get ready now."
Some of the pictures from Twitter users have been posted below. In one, a house appears to be in the middle of the road; in another, a table has been thrust into the side of a building.
© Copyright IBTimes 2023. All rights reserved.