How To Keep Your New Year's 2015 Resolutions: 5 Helpful Tips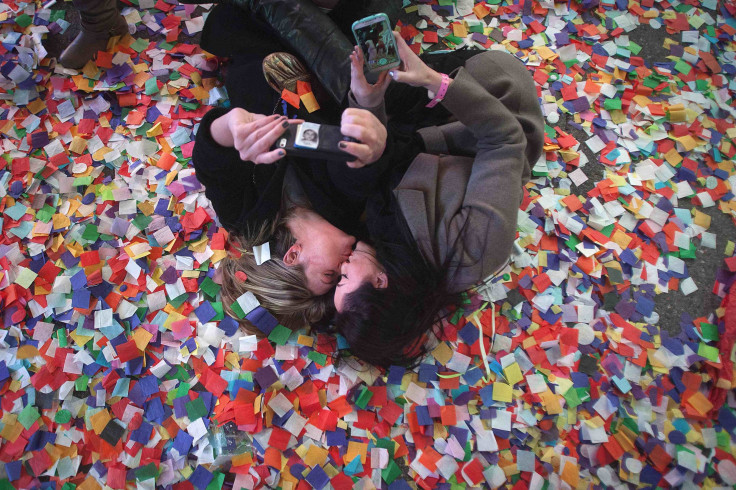 All the New Year's Eve revelry is over, and now it's time to get serious about those resolutions for change. New Year's resolutions are some of the most fraught decisions of the holiday season, as people vow to do everything from eating right and being good to exercising and staying in touch with family over the next 365 days.
But making a resolution is the easy part. The hard work of actually sticking to a commitment made amid the haze of Christmas turkey, Hanukkah latkes and New Year's Eve champagne begins today, and avoiding falling back into old habits requires a strong will and a game plan.
Here are a few simple tips to help you keep your New Year's resolution over the course of 2015:
1. Establish a routine: Though embarking on a new course can seem impossible at first, setting up and holding to a basic day-to-day routine that keeps you slowly but steadily moving toward your goal can make the process much less daunting. Over time, the task of keeping on track with your resolution becomes almost effortless, and your goal is that much closer to becoming a reality.
2. Stay organized: Whether you're trying to drop a few pounds or learn a language, or even just remember to send thank you cards, keeping your ducks in a row is always a solid step toward ensuring you keep on track to achieve your goals. One way to do this is to keep a resolutions chart, as Gretchen Rubin recommends in her book "The Happiness Project."
3. Appreciate milestones: A year is a long time, and the heady goals you set for yourself on New Year's Eve will likely fade over time as life gets in the way. One helpful practice to help you keep your eyes on the prize is to mark any milestone you reach in your journey toward becoming a better person. If your aim is to run a marathon in 2015, take note of the first time you complete a 15-mile run and make it special somehow. If you want to learn to code, make every new program you create a point of pride that warrants time to celebrate the milestone.
4. Go digital: If you find yourself forgetting to do the things needed to work toward achieving your goal, turn to electronics to help keep you on track. Establish reminders on your computer or phone that will help you remember to do the things your resolution requires, as Forbes recommends. Fill your digital calendar with digital "string" around your finger for reminders. And check out articles like these from Mashable and Time to find out how apps and iPhones, respectively, can help you stay on course.
5. Set up a contract: If a bank wants to ensure you will pay back your car loan on time and in full, it will set up a contract with you that lays out exactly what you will be expected to do, and what the penalties are if you don't live up to the terms of the agreement. The same principle can be applied to New Year's resolutions, as Bloomberg View points out. A website called stickK.com provides a platform for people to sign on to "commitment contracts," which allow you to set goals and penalties, such as payment to causes for missed milestones or failure. It may sound silly, but anything that helps you reach your potential is worth doing.
Here's to becoming a better you in 2015!
© Copyright IBTimes 2022. All rights reserved.
FOLLOW MORE IBT NEWS ON THE BELOW CHANNELS