How Khloe Kardashian, Kris Jenner Reacted To The Mention Of Kim's Sex Tape In Court
KEY POINTS
Kim Kardashian, Kris Jenner, Khloe Kardashian and Kylie Jenner all attended the jury selection
One potential juror claimed he never watched "Keeping Up With the Kardashians" but had seen Kim's sex tape
The same man said it would be difficult to serve as a juror because the sex tape would keep replaying in his mind
Kim Kardashian and her family were annoyed when a potential juror mentioned her sex tape in court.
Kim, her mom Kris Jenner, and sisters Khloe Kardashian and Kylie Jenner were in the courtroom Monday for the jury selection of Blac Chyna's defamation case against them. The legal battle between the family and the 33-year-old American model started in 2017 after Chyna's reality show "Rob & Chyna," a spinoff of "Keeping Up with the Kardashians," got canceled.
Page Six was inside the courtroom when Kardashian-Jenner's family attorney Michael Rhodes asked a group of potential jurors if they had strong positive or negative feelings toward reality television.
One potential juror, a man in his 50s or 60s claimed that he never watched the family's reality show "Keeping Up With the Kardashians." However, he noted that "I have watched [Kim] Kardashian's sex tape, and I don't think I can be impartial on this case."
The man's statement elicited a roar of laughter from the other potential jurors but did not sit well with the family. Khloe, 36, was visibly upset with the remark and was seen fixing Kim's long, dark hair in an attempt to comfort her.
Their mom shook her head after the same man told the judge that it would be difficult for him to serve as a juror because he would be "replaying that sex tape over and over again."
Meanwhile, Kim, 41, focused her gaze in front of the courtroom. Kris, Khloe, Kylie and Kim sat in the first row of the audience. Chyna was also in the courtroom and sat in the front, next to her lawyer, Lynne Ciani. Her mom, Tokyo Toni, was present to support her.
Khloe carried the same annoyed expression when the family walked out of the courtroom for a break. Many potential jurors said they were aware of the family because their kids watch the show or follow them on social media.
Chyna filed a defamation case against Kris, Kim, Khloe and Kylie for allegedly influencing E! to cancel her reality show "Rob & Chyna." She is seeking $40 million for loss of earning damages and over $60 million in loss of future earning capacity damages. On the other, the Kardashian-Jenner clan also sued Chyna for allegedly attacking her ex, Rob Kardashian, violently. Rob was noticeably missing during the jury selection.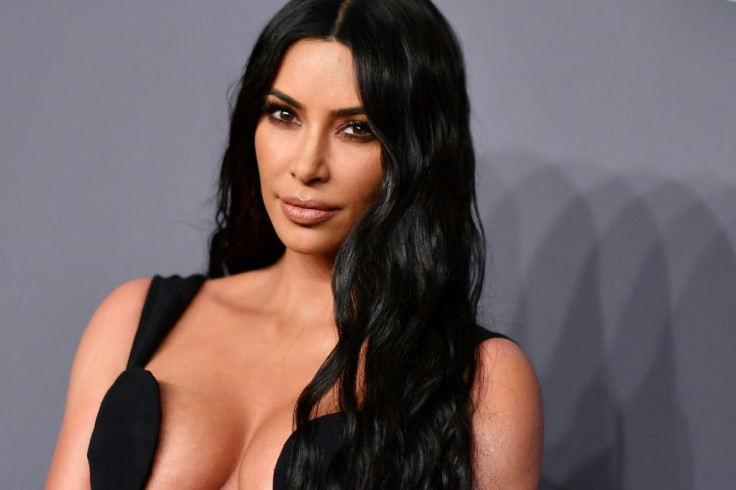 © Copyright IBTimes 2023. All rights reserved.