Kim Kardashian Dishes On 'Low-Key' Staten Island Dates With Boyfriend Pete Davidson
KEY POINTS
Kim Kardashian said it was her idea to visit Staten Island because she wanted to check out her boyfriend Pete Davidson's hometown
Kardashian described the New York City borough as an "amazing place"
She said no one approaches or bothers them during their outings on Staten Island
Kim Kardashian is opening up about her visits to her boyfriend Pete Davidson's hometown of Staten Island, New York.
During her appearance on "Live with Kelly and Ryan" Friday, the "Keeping Up with the Kardashians" alum, 41, detailed her "low-key" dates with Davidson at the New York City borough, which the Skims mogul described as an "amazing place."
"We had so much fun going to Staten Island," Kardashian shared.
Kardashian told hosts Kelly Ripa and Ryan Seacrest that it was her idea to first visit the place where Davidson grew up. "I want to check it out," she recalled telling the comedian.
The reality star shared that they "take ferry rides everywhere" and no one approaches or bothers them during their outings in the borough.
"I don't know, it's always been super low-key every time we got to Staten Island," she said. "I feel like that's the fun part of it. We can just chill and be low-key and ride around and see all the fun hometown stuff. Staten Island has surprisingly been so low-key for us."
When Ripa asked her what was the most memorable thing about Staten Island, Kardashian pointed to the food.
"I would say the pizza," she said. "It's a fun place."
Kardashian was first spotted in Staten Island with Davidson in November 2021. The couple was seen dining privately on the rooftop of the Italian eatery Campania. The following month, they had another date night at a movie theater in the borough, catching "Spider-Man: No Way Home," People reported.
Earlier this month, it was reported that Kardashian has already met Davidson's grandparents.
The "Saturday Night Live" star brought his girlfriend to his grandparents' home for the first time when she visited him while he was filming a project in Staten Island, TMZ reported. After Davidson wrapped up filming for the day, the couple spent the rest of the day with his family, according to the outlet.
Meanwhile, Kardashian was recently accused of Photoshopping her boyfriend's appearance in photos of their date night that she uploaded to Twitter and Instagram. Some social media users claimed that the reality star may have digitally altered Davidson's nose and jawline in the snaps.
However, an unnamed source told Page Six that Davidson's "nose and neck appearance were not altered in any way."
"The image shown in the side-by-side shows his face at a different angle, and he is smiling larger, so it cannot be an apples-to-apples comparison," the insider explained.
Fans can learn more about Kardashian and Davidson's romance via the Kardashian-Jenner family's new reality series, "The Kardashians," which is now streaming on Hulu.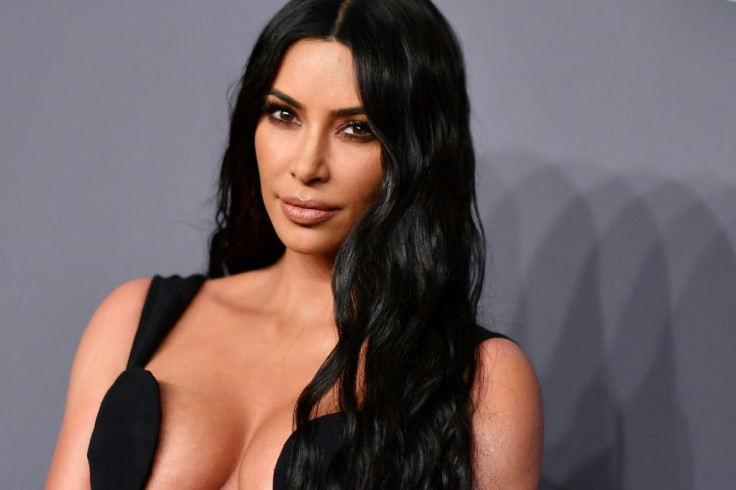 © Copyright IBTimes 2023. All rights reserved.