Kim Kardashian Accused Of Photoshopping Pete Davidson's Nose, Jawline In Instagram Pics
KEY POINTS
Kim Kardashian was accused of editing Pete Davidson's appearance in her Instagram photos
An Instagram user compared Davidson's side profiles in a "Saturday Night Live" screenshot and in Kardashian's snaps
A report claimed that the photos showed Davidson's face at different angles
Kim Kardashian is facing Photoshop accusations just a day after her sister Khloé admitted to editing her daughter True into pictures taken at Disneyland.
The Skims mogul, 41, was accused of editing her boyfriend Pete Davidson's appearance in new photos of the couple cozying up during a date that Kardashian shared via Twitter and Instagram Monday.
Instagram account @ProblematicFame shared a photo of Davidson looking to the side on "Saturday Night Live" alongside a close-up of the comedian in Kardashian's post, Page Six reported.
"Reality," the account, which focuses on exposing how the social media site "can impact beauty standards," wrote over the candid "Weekend Update" photo.
"Instagram," it added beneath the photo posted by Kardashian.
Writer Sophie Ross reposted the photos on Twitter and wrote: "I would cry if someone gave me a [P]hotoshopped nose job and jawline sculpting."
Some fans came to Kardashian's defense, claiming that nothing notable changed in Davidson's appearance in the snaps and that it was just down to the angle.
"It's actually a slightly different angle," one person commented. Another wrote, "It's the angle. Jesus, people."
An unnamed source also told Page Six that Davidson's appearance was not Photoshopped in the snaps Kardashian posted.
"Pete's nose and neck appearance were not altered in any way," the insider claimed. "The image shown in the side-by-side shows his face at a different angle, and he is smiling larger so it cannot be an apples-to-apples comparison."
The outlet noted that it viewed the original version of the photo in question, which is a Live snap, and it was not edited.
This comes a day after the KKW Beauty mogul's younger sister, Khloe, was forced to admit that she Photoshopped her daughter True into old Disneyland pictures.
Kim initially shared the photos of her daughter Chicago and True at Disneyland on New Year's Eve. The snaps sparked rumors that they were altered as Chicago's body appeared blurred, while her cousin True's face looked much clearer.
At the time, a TikToker went viral for suggesting that True's face had been superimposed onto Kylie Jenner's daughter Stormi's body in the snaps after sharing screenshots of photos of the actual trip, which occurred in October 2021 and revealed the two girls in the same outfits.
However, Khloe recently accidentally shared that True's first time going to the park was this week in honor of her 4th birthday.
"This is True's first time to Disneyland," she said in a video of her and True enjoying a ride at the theme park.
Shortly after fans began calling her out, Khloe admitted that the Disneyland photos Kim uploaded had been edited, tweeting: "Welllppp I f–ked this one up. Anyways ... let's focus on something else. Our show airs in a few days."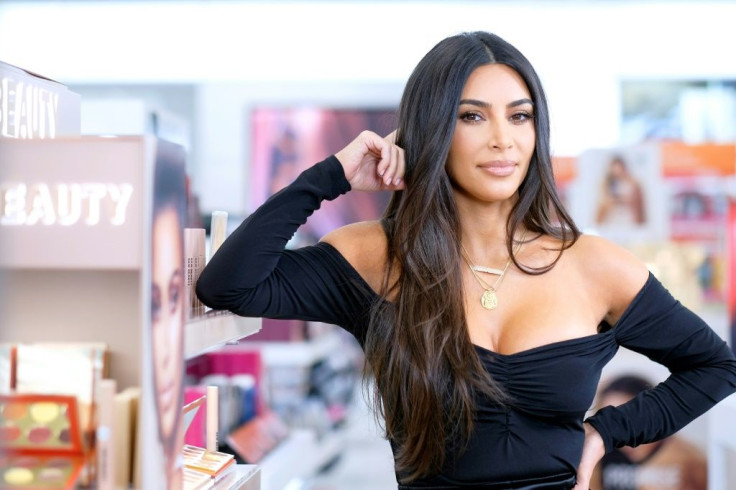 © Copyright IBTimes 2023. All rights reserved.