How Many Jobs Will Donald Trump Create? President-Elect Vows 25 Million, But Economists Say He'll Weaken The Labor Market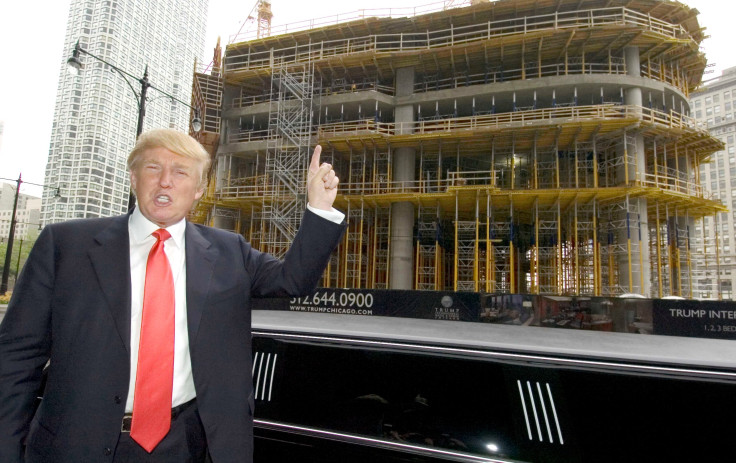 When President-elect Donald Trump announced his candidacy for president a year and a half ago, he pledged to be "the greatest jobs president God ever created." He's campaigned on promises to "add over 500,000 new jobs annually," "create 25 million new jobs over the next decade" and "replace the present policy of globalism—which has moved so many jobs and so much wealth out of our country—and replace it with a new policy of Americanism."
"Under this American system, every policy decision we make must pass a simple test: does it create more jobs and better wages for Americans?" he asked an audience at the Economic Club of New York in September. "If we lower our taxes, remove destructive regulations, unleash the vast treasure of American energy and negotiate trade deals that put America first, then there is no limit to the number of jobs we can create and the amount of prosperity we can unleash."
But a June report by Moody's Analytics spells a different future for the economy under Trump. The end of the real estate billionaire's presidency would leave the U.S. with 3.5 million fewer jobs and an unemployment rate of 7 percent, more than two percentage points above today's jobless rate, the research branch of the ratings agency said.
"Under the scenario in which all his stated policies become law in the manner proposed, the economy suffers a lengthy recession and is smaller at the end of his four-year term than when he took office," the report said. "Under the scenarios in which Congress significantly waters down his policy proposals, the economy will not suffer as much, but would still be diminished compared with what it would have been with no change in economic policies."
While supporters claim Trump's hardline immigration policy, which involves the deportation of millions of undocumented workers, would leave more room for blue-collar American laborers, others argue that it's not so simple.
Deporting undocumented workers, who make up 5 percent of the labor market, en masse would lead to a negative supply shock in the market for labor, according to the report. Not only does the native-born U.S. economy lack the sheer number of low-wage laborers necessary to compensate for the loss of immigrant workers, but a study from the National Bureau of Economic Research shows that U.S. citizens and legal immigrants aren't perfect labor substitutes, as the former aren't particularly interested in taking the low-wage agricultural jobs that often go to the latter.
As for ending outsourcing, Harvard Kennedy School Professor Robert Lawrence, who specializes in international trade and finance, found after examining Trump and his daughter Ivanka's products for a PBS Newshour column in May that the majority of the two Trumps' merchandise comes from China—a frequent target of the billionaire's ire—and Bangladesh.
"What about Donald J. Trump sports jackets, cufflinks and eyeglass frames? All made in China. Inexpensive Donald J. Trump shirts? Made in Bangladesh. More expensive Trump shirts? 'Imported,'" Lawrence wrote. "And where are the dresses, purses, shoes and other accessories that reflect Trump's daughter's taste made? Of the 838 Ivanka products advertised through the site, none appear to be made exclusively in the U.S.; 628 are said to be imported and 354 made specifically in China."
CORRECTION (10:51 AM EST, Jan. 25): An earlier version of this article referred to the Harvard Kennedy School as a business school. It is a school of government.
© Copyright IBTimes 2023. All rights reserved.