How McDonald's, Taco Bell, Starbucks, Sonic, Others Chains Are Responding To Coronavirus
KEY POINTS
Fast food chains are trying to adhere to CDC and Trump Administration regulations while remaining open
Most chains, such as McDonald's and Taco Bell, are closing dining areas while still serving walk-in customers
Starbucks has taken some of the strongest measures by closing stores in areas with a high number of COVID-19 cases
As U.S. officials try to curb the spread of COVID-19, fast-food chains and stores are doing their best to adhere to guidelines laid out by the Center for Disease Control and Prevention. This has forced most to close their dining rooms or severely limit seating in favor of take-out, drive-thru and delivery orders.
Chains continue to stay open while taking measures to keep customers safe.
McDonald's
The fast-food giant said Monday that it would be closing the dining areas in company-owned stores across the U.S. starting on Tuesday. Franchisees have reportedly been "encouraged" to do the same.
Walk-in, drive-thru, and app orders will continue to be served at open locations.
"Our independent franchisees continue to focus on the needs of their local communities and make safe and caring decisions," McDonald's said in a statement. "Franchisees are strongly encouraged to adopt similar operations procedures while keeping the needs of their people and communities at the center of their decisions. This guidance is supported by franchisee leadership and is expected to be adopted by the majority of franchisees."
Taco Bell
CEO Mark King said Friday that Taco Bell would be closing the dining rooms in all their standalone locations in the U.S. and only serve drive-thru or delivery orders.
Starbucks
The coffee-chain giant is closing the seating areas in select locations while closing shops in "high-social gathering locations," such as malls and schools. If a store is located in an area with a high-concentration of COVID-19 cases, it will either close or have hours cut to limit exposure as much as possible.
"Every community's needs are incredibly different," Starbucks Executive Vice President Rossann Williams said. "We want to make sure we play a constructive role by taking responsible actions, in partnership with the CDC and local public health authorities, so we can continue to do what's right for our partners and customers."
Open Starbucks will continue to serve app and drive-thru orders.
Chick-fil-A
Chick-fil-A began closing dining rooms at all its U.S. locations on Monday.
"Some of our restaurants may only offer service through our drive-thrus, while others may be able to offer takeout, delivery or mobile order options," a company representative said. "Thanks for your patience. We know these are challenging times, but we'll continue to do our best to serve you."
Jack in the Box
The company tweeted out Monday it was going to only be serving drive-thru and app orders for the time being.
Sonic
Sonic restaurants will only be serving to-go orders, provide more sanitizer to customers, and offer employees "catastrophe" pay.
Jimmy John's
The sandwich chain will only serve on-the-go orders and is closing dining areas.
Arby's
The chain will continue to serve take-out customers but may accommodate some based on orders from local regulators.
"Our drive-thru, take out, and curbside pick-up options remain available subject to local regulations," Arby's said.
Shake Shack
The New York-based burger chain will only serve to-go orders and closing dining areas.
"As we navigate this evolving situation, we'll continue to act in the interest of the safety of our team and our guests," CEO Randy Garutti said. "We're committed to doing our part as a company to play a proactive role in protecting our communities."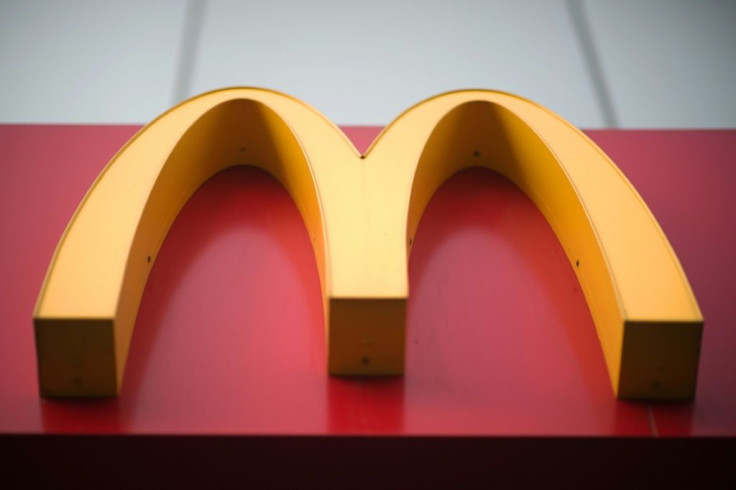 © Copyright IBTimes 2023. All rights reserved.