How Meghan Markle Reveals She's Stressed About Royal Duties
Meghan Markle may have adapted to most aspects of royal life in her first year of marriage and opted to eschew certain traditions in favor of doing things her own way. However, it's been reported that the Duchess signals if she is feeling stressed by her role through her fashion choices.
According to Express UK, the fact that Markle often wears darker hues during royal events may be a sign that she sometimes feels stressed, as the Duchess herself revealed that her wardrobe can sometimes signal how she's feeling in an interview in 2015.
Speaking to In Style at the time about her character on "Suits," Rachel Zane, she admitted that she felt clothes could be seen as a reflection of how a person was feeling, and she applied that reasoning not only to her character's wardrobe choices but her own as well.
"You'll notice that in season two when Rachel's falling in love with Mike, I wear more blush tones. And season one when she's really all about business, I wear more charcoal greys and blacks," she said at the time. "I think our clothes are such a reflection of how we're feeling."
"If you're in love, you're probably going to wear things that make you feel like more romantic when you put them on. Or when you're going through a stressful time, the same can be said for wearing things that are more monochrome or darker in tone," she added.
It's noteworthy that for events like announcing her son's birth, she opted for a white dress, and has even worn white gowns at other events. However, for most Buckingham Palace events and appearances, including this weekend's Trooping the Color, she opts for navy blue. It notably contrasts the brighter hues often worn by both the Queen and Kate Middleton.
However, she could also be opting for the more muted and dark shades because she is trying to stay out of the limelight and keep the focus off of herself instead.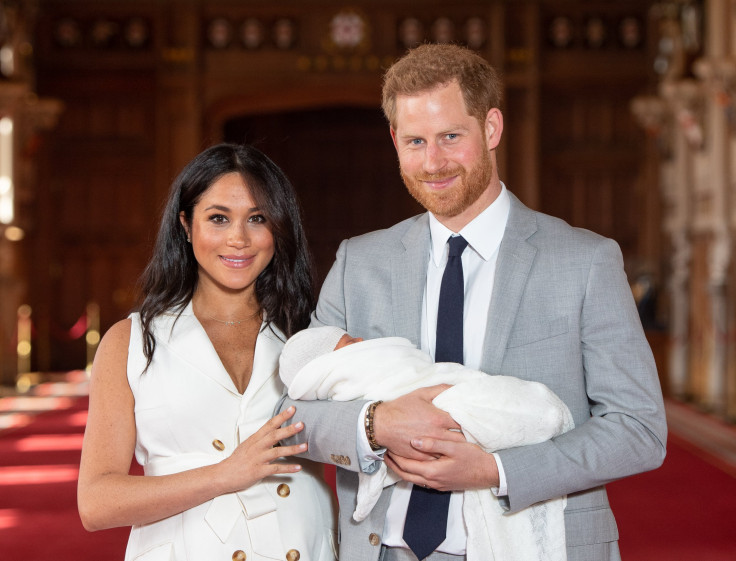 © Copyright IBTimes 2023. All rights reserved.