How Meghan Markle's Best Friend Jessica Mulroney 'Planned' Her 'Pippa Middleton Moment'
Meghan Markle's best friend, Jessica Mulroney, wanted to have a "Pippa Middleton Moment" at the royal wedding. And she planned one month ahead for it.
Richard Johnson claimed that one of Markle's friends told Sharon Churcher, a reporter, about an incident that transpired at the Toronto Gala.
"As a prominent photographer asked Mulroney to pose, she said archly, 'I'm going to give you some Pippa' and turned her back to offer a rear shot. I was kind of shocked, but that's Jessica for you," he said (via the Daily Mail).
Mulroney wore a blue fitted dress to her best friend's wedding. And even though she didn't opt to go for a white attire just like Middleton, both women showed off their buttocks in front of the camera.
Other than their poses, Mulroney also appeared to copy Middleton's half bun hairstyle when the latter served as a bridesmaid at Prince William and Kate Middleton's wedding in 2011.
Meanwhile, other than having her "Pippa Middleton Moment" at the royal wedding, Mulroney was also accused of upstaging Markle at the evening wedding reception. The mom of three shared a photo of herself wearing a gold sequined gown to the gathering.
Markle, on the other hand, wore a simple white Stella McCartney dress to the party at Frogmore House that was hosted by Prince Charles.
William Hanson, an etiquette expert, said, "Jessica Mulroney may have well been trying to have her own Pippa Middleton moment. It is never correct to upstage the bride – whether you are related to them or not. It is every guest's duty to look good but not too good."
In related news, Mulroney's husband, Ben Mulroney, recently explained their twin boys' reaction when they saw the interior at the chapel. More specifically, Brian was all smiles when he heard trumpets being played at the venue.
"And I think when he walked in, I think he saw all the people there and the flowers – none of that was there during the rehearsal," he said.
The doting dad also revealed that his children, Brian, John, and Ivy Mulroney, met the other page boys and bridesmaids before the actual wedding.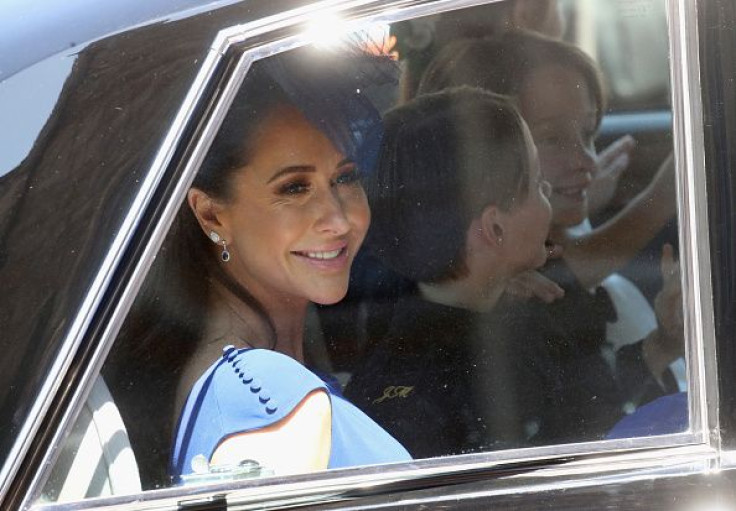 © Copyright IBTimes 2023. All rights reserved.