How Much Do The Academy Awards Cost? A Look At The 2017 Oscars By The Numbers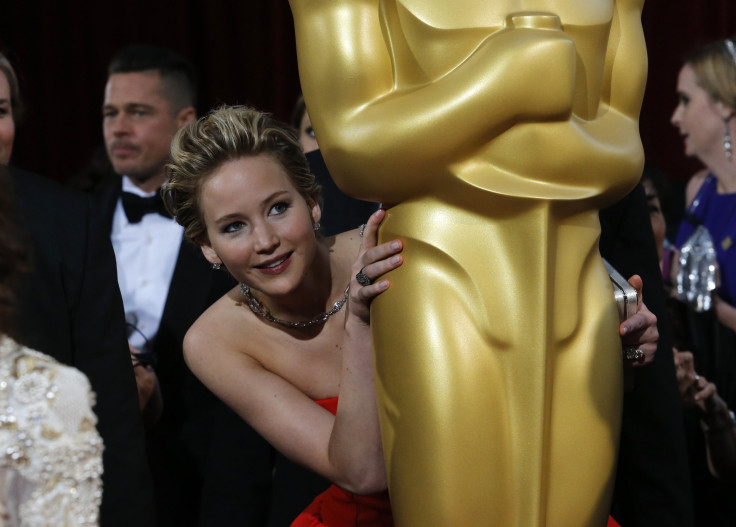 With the 89th Academy Awards set to take place Sunday evening, many movie buffs and casual observers alike may be wondering how much the Hollywood extravaganza costs. It's a night in which filmmakers with fat paychecks don expensive designer attire and vie for gleaming golden statuettes, otherwise known as Oscars.
The numbers can seem staggering.
$42.8 million
The total cost of the ceremony, according to a study released Tuesday from personal finance website WalletHub, is estimated to be $42.8 million—and that's exclusively the cost of putting on the show.
$47 million
Of the best picture nominees, "Arrival," with a budget of $47 million, was the most expensive to make, according to WalletHub. The sci-fi thriller, starring Amy Adams and Jeremy Renner, was followed by "Hacksaw Ridge," with $40 million, and "La La Land," with $30 million.
$340,744,981
"La La Land," starring Emma Stone and Ryan Gosling and yielding the highest number of nominations, boasted the highest worldwide box office earnings of all the best picture contenders with more than $340 million. "Arrival" and "Hacksaw Ridge" followed with over $195 million and nearly $175 million, respectively.
$190 million and $75 million
Those are the net worths of the wealthiest nominees in the best acting categories. Denzel Washington, nominated for his role in "Fences," had $190 million to his name, while Meryl Streep, chosen for her role in "Florence Foster Jenkins," had an estimated $75 million.
$696
The 24-karat gold Oscar trophies cost $696, WalletHub found. That's far less than Burt Reynolds got for his when he fell on hard times. The "Boogie Nights" actor's statuette sold on auction for $1,250.
$3 million to $10 million
Depending on the size of the studio, the companies behind the films shell out millions lobbying the voting members of the Academy, Variety reported ahead of the previous awards, citing "sources."
$82 million
Researchers from the economic consulting firm Micronomics found in 2015 that the value of the economic spillover—through clothing purchases, limousine rentals, production, staffing and tax revenue—totaled at least $82 million for Los Angeles County. The WalletHub study pegged the economic boost to greater Los Angeles at around $130 million.
© Copyright IBTimes 2023. All rights reserved.