How Much Does Mail Cost? 'Forever' Postage Rate Increase Comes After Recent Stamp Decrease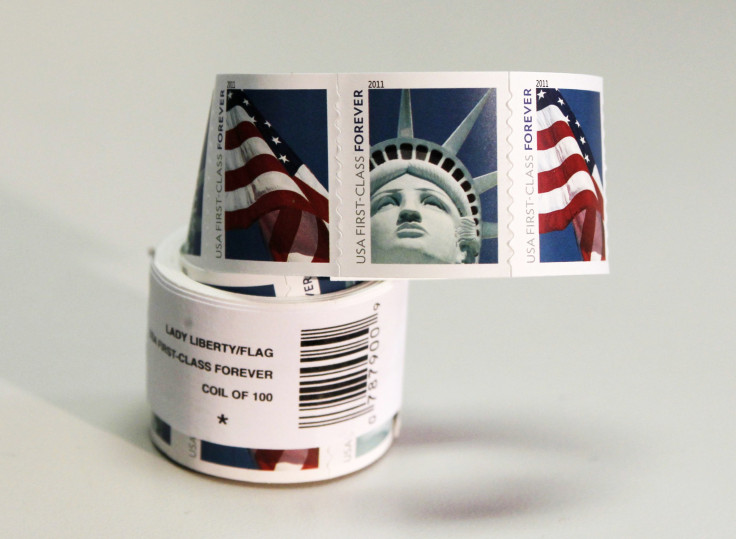 The U.S. Postal Service has planned to implement new postage rates for several mailing and shipping products over the weekend, USPS said. It will again cost consumers 49 cents to mail a 1-ounce, first-class letter in the U.S. The price increase takes effect Sunday.
Last April, the cost of a first-class Forever stamp decreased to 47 cents after the Postal Regulatory Commission ordered USPS to drop its rates in October. The decrease was the first reduction in pricing in 97 years.
The price of the first-class Forever stamp was set at 49 cents in January 2014.
"Given our precarious financial condition and ongoing business needs, the price reduction required by the PRC exacerbated our losses," Postmaster General Megan Brennans said.
Postcard rates will remain the same at 34 cents. Letters and packages mailed to international destinations will remain at $1.15. But each additional ounce will cost 21 cents.
Priority Mail Express will see an overall rate increase of 3.4 percent in 2017; Priority Mail will see an average rate increase of 3.9 percent in 2017; first class package service will see an average rate increase of 4.1 percent in 2017; first class mail — parcels available at the Post Office will also see an increase and rates will start at $2.67 (previously $2.62) for a 1 oz. package, according to Stamps.com.
Parcel Select Ground will also increase by 2.7 percent, but rates for some weight and zone groupings is set to decrease compared to 2016, and Media Mail rates will start at $2.63 instead of $2.61 for a 1 lb. package, the site stated.
The USPS processed and delivered 154.2 billion pieces of mail in 2015; it also delivers more mail to more addresses in a larger geographical area than any other post in the world, according to its most recent data.
© Copyright IBTimes 2023. All rights reserved.