How Much Money Do You Need To Live Comfortably In The US By City?
Many Americans know that living comfortably isn't always easy. Now there's data to back that up — of the largest 50 U.S. cities, only 11 cities have residents with a median income that allows them to exist without financial worries. This news probably comes as no surprise to people living in New York, Miami and several California cities, as those are the most expensive metropolitan areas in the country.
A study by GOBankingRates, a personal finance news site, listed the income needed for a person to have a comfortable lifestyle in each city. Then, it found the actual median income for each city's residents and calculated the difference.
Miami, for instance, might seem like the perfect place to live. With a warm climate, sandy beaches, great nightlife, palm trees and even a Will Smith song dedicated to the city, Miami could count as "paradise." But according to the rankings, it has a $44,480 deficit — this means that the average Miami resident would need to spend $44,480 above their annual income to truly enjoy the town.
Read: Most Expensive Cities In The World 2017: Where To Move If You Have Extra Cash To Burn
On the other hand, people living in Virginia Beach, Virginia, can breathe a sigh of relief. While it may not have the glowing reputation of Miami, Virginia Beach is considered the easiest city to have a comfortable income. The median person makes $13,985 more than they'd need to live without financial stress.
Read: Which States Pay The Most For Jobs? Minimum Wages Rates Compared
There isn't a consensus on the definition of "living a comfortable lifestyle." Some would describe it as having the ability to live within their means, while others have said you need to be able to save at least 5 percent of your income. Still, there are those that say it's not just existing and surviving, but earning enough money to enjoy the rewards.
GOBankingRates went with a quantitive breakdown. The formula originated from Sen. Elizabeth Warren, D-Mass., who broke down incomes with the 50-30-20 budgeting rule. This means that 50 percent of a person's income should cover the necessities — rent, utilities, food, while 30 percent should be spent on discretionary items and activities — wine, a third winter coat and jewelry. The 20 percent should be deposited into a savings account.
"(Warren) was an expert on bankruptcy and she was looking at all these people that were just failing, you know winding up in bankruptcy court against their will," NerdWallet columnist Liz Weston explained in an interview with Los Angeles Public Radio last year. "And she realized, a lot of them were overspending on the basics...this is the part where she narrowed in on, what can you do to give yourself a more comfortable lifestyle? What can you do to limit these expenses so that you actually have some money left over to do the fun stuff like travel and clothes...?"
In her interview, Weston also explained what people should do if they realize that they're living beyond their means.
"Tough decisions — you have to figure this out — maybe it is a second job and if you're exhausted working your first job, how do you do that?" Weston said. "Maybe it is renting out the place you have and finding another place if you happen to be a homeowner. These are not, any of them, easy decisions and we can't make them easy decisions but the reality is: if you keep spending too much and you keep falling behind it's just going to get worse..."
Here's the full list of 50 cities, from most to least expensive.
1. Miami, Florida, $44,840 deficit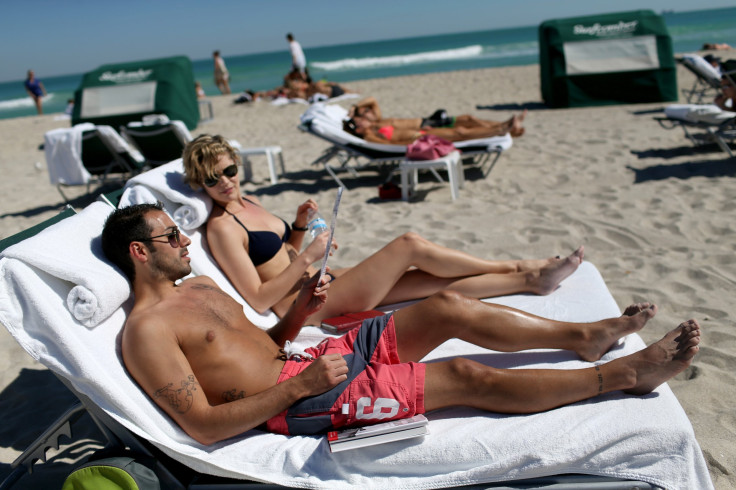 2. New York, New York, $33,073 deficit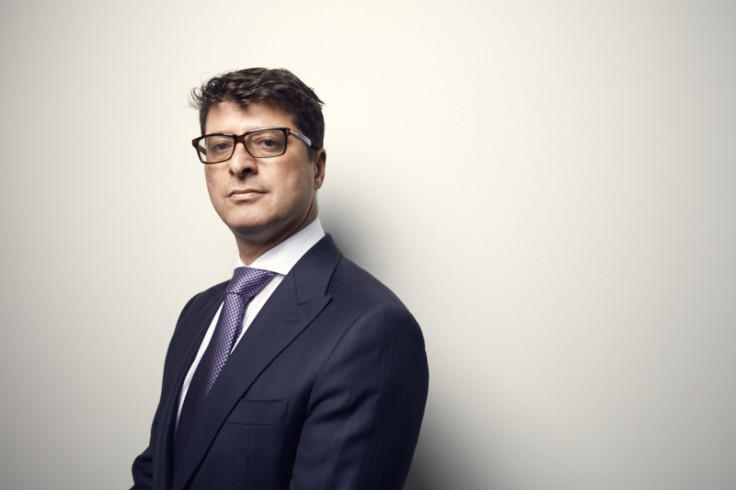 3. San Francisco, California, $29,063 deficit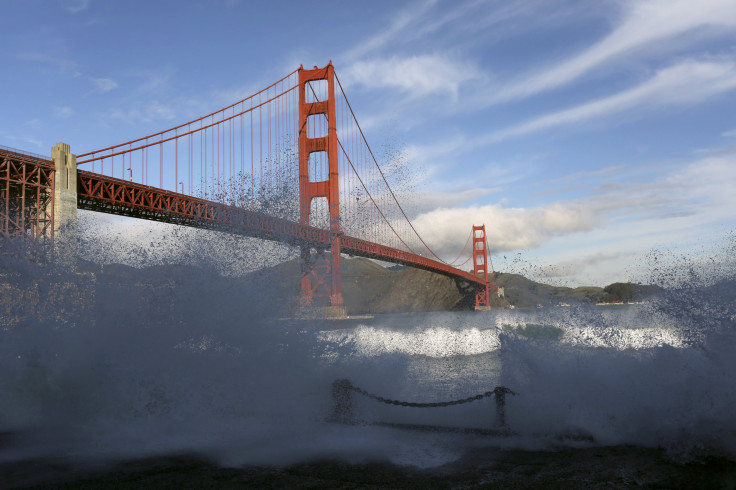 4. Los Angeles, California, $25,842 deficit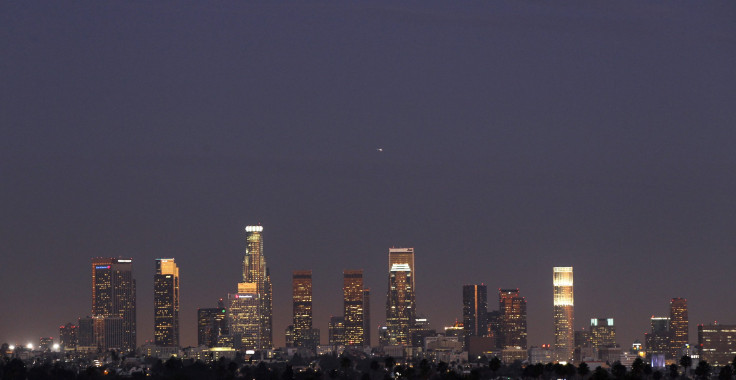 5. Oakland, California, $25,820 deficit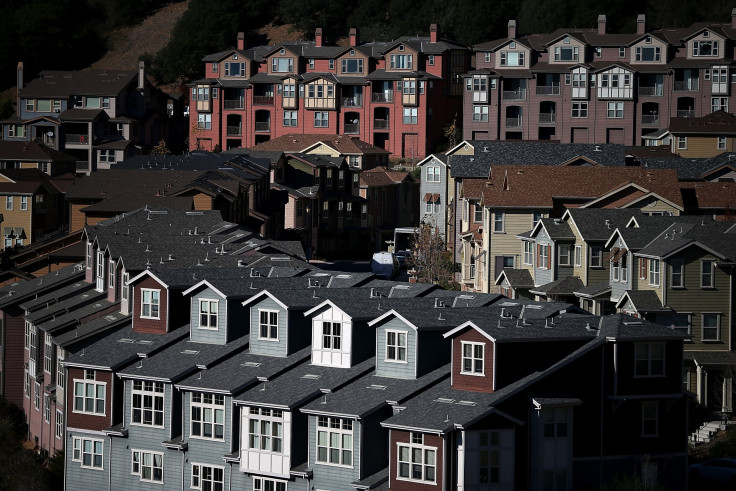 6. New Orleans, Louisiana, $25,211 deficit
7. Philadelphia, Pennsylvania, $23,721 deficit
8. Boston, Massachusetts, $23,500 deficit
9. Nashville, Tennessee, $22,529 deficit
10. Chicago, Illinois, $17,640 deficit
11. Detroit, Michigan, $16,397 deficit
12. Baltimore, Maryland, $16,388 deficit
13. Atlanta, Georgia, $14,657 deficit
14. Dallas, Texas, $14,203 deficit
15. Minneapolis, Minnesota, 413,125 deficit
16. Memphis, Tennessee, $12,022 deficit
17. Charlotte, North Carolina, $10,372 deficit
18. Long Beach, California, $10,119 deficit
19. Houston, Texas, $10,036 deficit
20. Portland, Oregon, $9,814 deficit
21. Washington, D.C., $9,425 deficit
22. Denver, Colorado, $8,924 deficit
23. Anaheim, California, $8,491 deficit
24. Tucson, Arizona, $8,265 deficit
25. Tulsa, Oklahoma, $7,936 deficit
26. Kansas City 470,800 $6,284 deficit
27. Sacramento, California, $6,047 deficit
28. Phoenix, Arizona, $45,886 deficit
29. Jacksonville, Florida, $5,174 deficit
30. Indianapolis, Indiana, $5,140 deficit
31. Seattle, Washington, $4,689 deficit
32. Raleigh, North Carolina, $4,630 deficit
33. San Diego, California, $3,842 deficit
34. Louisville, Kentucky, $3,135 deficit
35. Fresno, California, $3,117 deficit
36. San Jose, California, 1,015,785 $2,506 deficit
37. Honolulu, Hawaii, $1,238 deficit
38. Omaha, Nebraska, $936 deficit
39. Mesa, Arizona, $186 deficit
40. Fort Worth, Texas, $188 surplus
41. San Antonio, Texas, $590 surplus
42. Columbus, Ohio, $807 surplus
43. Las Vegas, Nevada, $2,091 surplus
44. Wichita, Kansas, $2,303 surplus
45. El Paso, Texas, $2,379 surplus
46. Austin, Texas, $3,058 surplus
47. Albuquerque, New Mexico, $4,585 surplus
48. Colorado Springs, Colorado, $5,112 surplus
49. Arlington, Texas, $6,906 surplus
50. Virginia Beach, Virginia, $13,985 surplus
© Copyright IBTimes 2023. All rights reserved.
FOLLOW MORE IBT NEWS ON THE BELOW CHANNELS