How Much Money Will Already Wealthy Jeff Zients Make As Biden's Chief Of Staff?
KEY POINTS
Jeff Zients has been working in a low-profile position since being replaced as COVID-19 response coordinator
He is expected to draw a six-figure income in his new role as Chief of Staff
Zients' personal assets in 2021 were estimated at $89.3 million
President Joe Biden's current Chief of Staff, Ron Klain is preparing to exit from office in the coming weeks. Biden's next top aide will reportedly be Jeff Zients, who was the administration's COVID-19 response coordinator and counselor to the President when the latter took office in 2021.
The White House has remained tightlipped about Zients' impending rise through the ranks and Klain's exit. A person familiar with Klain's plans said he will continue to work with Biden despite stepping down, as reported by AP News.
While there is no update on Biden's plans to announce his new top aide's appointment, Zients has already begun to receive heat from the Left who seem to have taken up an issue with his massive wealth, corporate past, and comments about the unvaccinated.
The already wealthy Zients drew a five-figure salary when he ran the administration's response to Covid-19. Here's how much he's expected to make as the President's new Chief of Staff.
According to AP, Zients has been working in a low-profile position on staffing matters since being replaced as Covid response coordinator in March 2022. The 2021 annual report to Congress on White House personnel revealed that Zients was making $36,000 in his role at the time.
While his new salary will be a part of the July 2023 report, Zients is expected to easily draw in a six-figure income like his predecessor who made $180,000 per annum for being Biden's Chief of Staff in 2021 and 2022, according to a July report.
A federal disclosure in 2021 revealed Zients to be one of the wealthiest cabinet officials of the Biden administration. He reportedly has the largest net worth compared to other administration officials and his net worth escalated by between $10.4 million and $28 million in 2020 alone.
Zients worked in the private sector for two decades before joining the administration. He served as the CEO and chairman of the Advisory Board Company, and chairman of the Corporate Executive Board.
Before assuming top positions at the leading service provider companies, Zients was a management consultant focused on developing strategies and devising smoother processes for improved operations of Fortune 1000 companies, Forbes reported.
Zients' listed assets in 2021 were worth at least $89.3 million, a WSJ report revealed. This included $1 million to $5 million in gold bars, multi-million dollars worth of real estate and investments.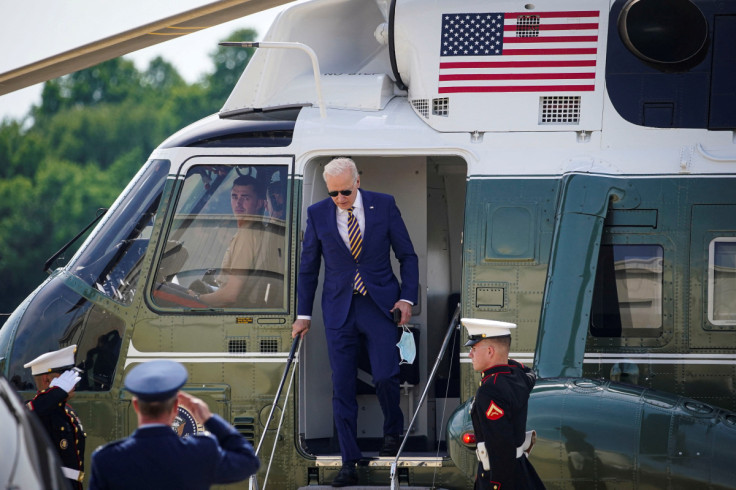 © Copyright IBTimes 2023. All rights reserved.
FOLLOW MORE IBT NEWS ON THE BELOW CHANNELS