How Prince Charles Got Upset With William, Harry's Joke But Princess Diana Laughed
Prince Charles and Princess Diana's sense of humor were very different. In fact, they had very different reactions to Prince William and Prince Harry's prank.
While speaking with Daily Mail, royal expert Carolan Brown revealed that when the royal siblings were much younger, they let a stink bomb off in the hall of the palace after Princess Diana took them to a joke shop. They let another off in Prince Charles' office, and the future King got upset.
"He went absolutely mad, but Diana just laughed," she said.
Princess Diana used to have a very wicked sense of humor. During Prince William's 13th birthday, she decided to surprise the second in line to the throne with a naughty cake.
And during one Christmas celebration, the Princess of Wales spent hours looking for jokey things to put in her sons' stockings. One time, Princess Diana gave Prince Harry fake dog poo.
The Duke of Sussex was very pleased with the present that he received from his mom that he even though of pranking his grandmother, Queen Elizabeth II, with it.
Meanwhile, even though Prince Charles didn't like his sons' prank, the heir to the throne also has a fun side to him. Last year, the Prince of Wales attended an event with Princess Anne, and he hilariously snuck up behind his younger sister causing her to laugh hysterically.
Royal expert Charlie Proctor uploaded the clip on his Twitter account and it shows Prince Charles bending down on his knees to hide behind Princess Anne. After surprising her, Princess Anne and Prince Charles shared a good laugh and they also chatted for a few minutes.
The hilarious antics surprised royal fans because Princess Anne is also known to be very serious. In fact, the only daughter of the Queen and Prince Philip doesn't even like to shake hands. She also refuses to take photos with royal fans especially on mobile devices.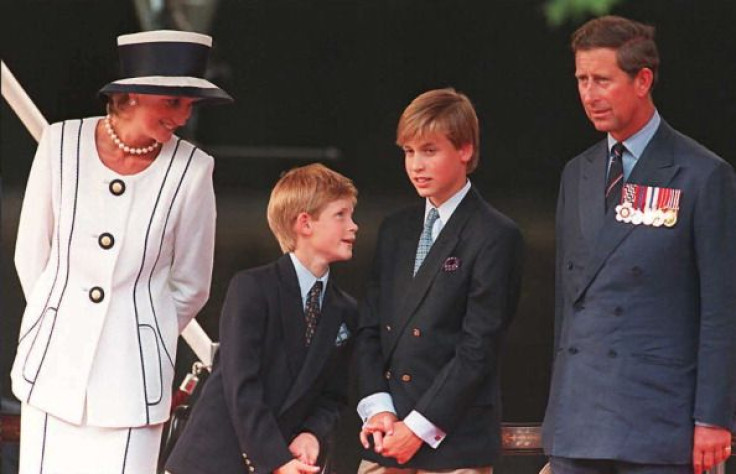 © Copyright IBTimes 2023. All rights reserved.