How Prince Charles Is Reportedly Helping Meghan Markle And Prince Harry
Meghan Markle has been the victim of some bad press recently, and Prince Harry hopes his father can change that. The Duke of Sussex has reportedly asked Prince Charles to help Meghan's image.
Radar Online reports that a source claims Harry is asking the Prince of Wales to "sway the Queen and others from the opinion Meghan's this upstart who's causing embarrassment."
There are conflicting rumors about whether Queen Elizabeth II actually likes Meghan or if she thinks she's trying to change too much too quickly. If the latter is true, Harry, of course, will want to convince his grandmother otherwise.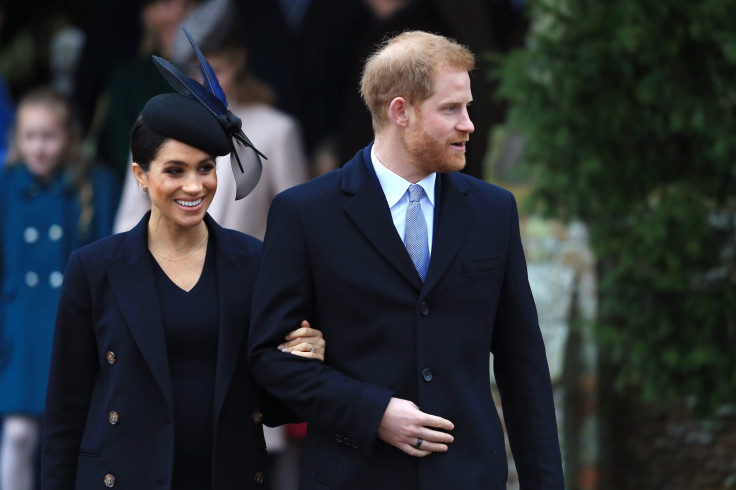 The young royal has supposedly been "taking advantage of Charles's big soft spot for Meghan" to try to get him to help with Meghan's image in both the public view and the eyes of his family. The source claims that Charles is trying to help, but the only real way to fix their issues is to end the feud with Kate Middleton.
"The big issue, of course, is her feud with Kate, which is intensifying by the day despite their show of unity over Christmas," the source alleged. "Charles has told Harry that he and Meghan need to build bridges with her sister-in-law."
It's not all bad press for Meghan and Harry, though. Sources recently came forward to say that the Duchess of Sussex has been a great influence on the former party boy. He has been drinking less alcohol and exercising more, following Meghan's healthy lifestyle.
"All she did was show him there's another way to live and he's become a huge fan," an anonymous friend told Express. "He eats well, doesn't poison his body, exercises, does a bit of yoga and is a lot happier."
© Copyright IBTimes 2023. All rights reserved.