How Prince Harry's Move To Abroad Could End 'Terribly' For Meghan Markle
Prince Harry and Meghan Markle did not expect to receive such a negative reaction from the public after they married in 2018. Although the couple was aware there would be some criticism, during their ITV documentary, they admitted they have been overwhelmed by the negativity.
Since the couple's interview, insiders have claimed Meghan and Harry have been considering leaving the UK and relocating abroad. However, royal commentators believe the move could leave Meghan heartbroken.
During a conversation on ITV's Lorraine, Dan Wootton and the host discussed what could happen if Prince Harry and Meghan chose to move abroad.
Lorraine asked, "Meghan Markle and Prince Harry, so what is going to happen to them? "Because you know I think they should take some time off. Are they going to do that?"
While the couple has not confirmed any plans about a potential move abroad, Wootton believes they have considered moving to the US.
"What I have learned is that after six weeks in California, they are considering a potential part-time move there. We could be looking at a situation where they might spend great swathes of the year in the US," he explained.
"Now this hasn't been decided yet. They will have to work out location, work out exactly where they want to be. But the suggestions are very much California because that is, of course, where Meghan's mother Doria [Ragland] is."
While Lorraine believes the move could be beneficial for the couple, she claimed it could also take an emotional toll on Meghan. "Okay, and if she goes to America, she could under the radar go and see her dad," she said.
"He could then terribly open old wounds. It would not be a good thing to do," she added.
For now, the Duke and Duchess of Sussex have not taken any steps to relocate to the US.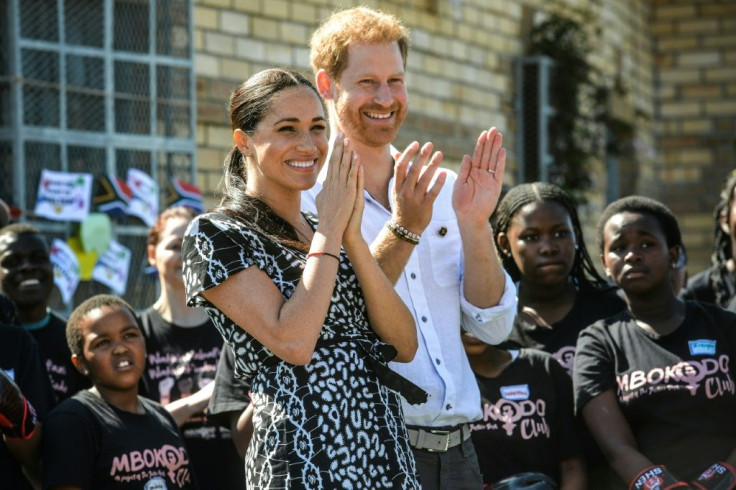 © Copyright IBTimes 2023. All rights reserved.