How Prince William Protected Kate Middleton From Repeating Princess Diana's History
Prince William made sure that Kate Middleton would not experience what his mom Princess Diana went through with the paparazzi.
The Duke of Cambridge knew the difficulties his mother Princess Diana went through with the media and photographers and he didn't want his then-girlfriend, Middleton, to experience the same. In Katie Nicholl's book "Kate: The Future Queen," she shared a few details on how Prince William protected Middleton and how she was taught on how to deal with the photographers.
"We had been introduced to Kate early on, and we were instructed from the outset to give her every support possible," a senior aide told Nicholl.
"She was obviously the subject of a lot of press interest and intrusion from the paparazzi. William said we had a duty of care to her and her family and so we advised her on how to deal with the cameras."
The senior aide revealed how they trained Middleton when it comes to dealing with the photographers. According to the source, they told her to smile for a better photo.
"We told her to smile at the photographers so that there would be a better picture," the source continued.
"She was given advice on how to manage the media, and we were there to support her if there was a crisis."
Prince William and Prince Harry aren't fond of photographers and the media. They felt that they were to blame for their mother's death because Princess Diana was chased by the paparazzi before the car crash accident, so they were very protective when it comes to the media and their family.
In related news, Prince Harry and Meghan Markle were slammed over their son Archie's baptism after they decided to make it private. Prince William and Middleton were present at the event but were showing signs of stress, according to a boy language expert.
Prince William was also criticized for his "sour" and "unhappy" facial expression. A number of netizens called the Duke of Cambridge "disrespectful" and "rude" because they felt as if he didn't want to be there.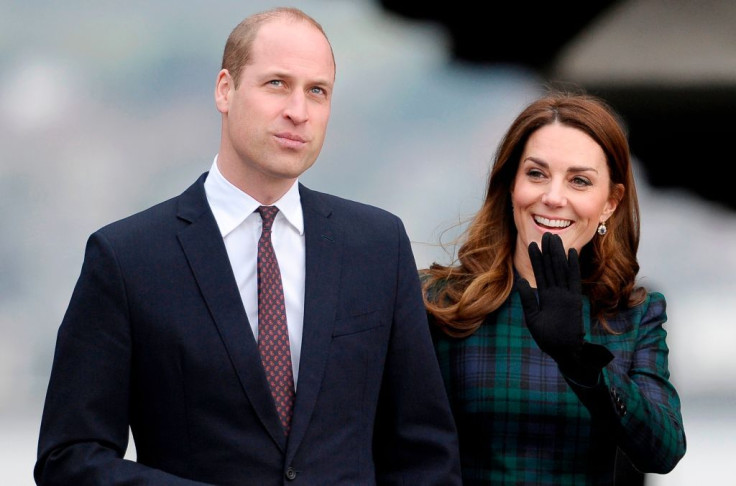 © Copyright IBTimes 2023. All rights reserved.