How Princess Diana's Death Is Affecting Prince Harry's Treatment Of Meghan Markle
Meghan Markle is still getting used to the magnifying glass she has found herself under since becoming a member of the royal family and it appears, Prince Harry is determined to protect his wife following Princess Diana's tragic death.
The Princess of Wales died from wounds suffered during a car crash in 1997 when her driver tried to outrun the paparazzi.
Now that Meghan is beginning to receive an enormous amount of attention from the media, Royal insider Melanie Bromley told the Express UK it is possible that Harry fears for his pregnant wife's safety after what happened to his mother.
"I can imagine for Harry that must make him feel very protective of his wife because obviously, we know what happened to Diana in the end," she shared.
"We also know how Harry and William feel about the media's role in the mother's death. There must be some PTSD, I imagine, going on behind the Palace's doors at the moment," Bromley added.
Before she became the Duchess of Cambridge, Meghan starred on the USA show "Suits." However, the royal insider noted the level of media attention the 37-year-old received then, compared to the present day has changed drastically.
"She does understand it. She has been in the public eye before, something that Kate had to learn from scratch, Meghan didn't. But I don't think anyone predicted the kind of negativity that there has been against Meghan over the past few months," Bromley explained.
"Diana had the same thing it just wasn't quite as loud because the media landscape looked very different at that time."
A source previously told Us Weekly Prince Harry has been "very frustrated" that he can't protect Meghan from the scrutiny of the media.
"Keeping her away from the negativity and harm has been hard for him. It's been his purpose in their relationship to keep her away from the negativity," the source told the publication.
For now, it seems Prince Harry is reportedly doing the best he can to protect Meghan as she adjusts to her new life as a member of the royal family.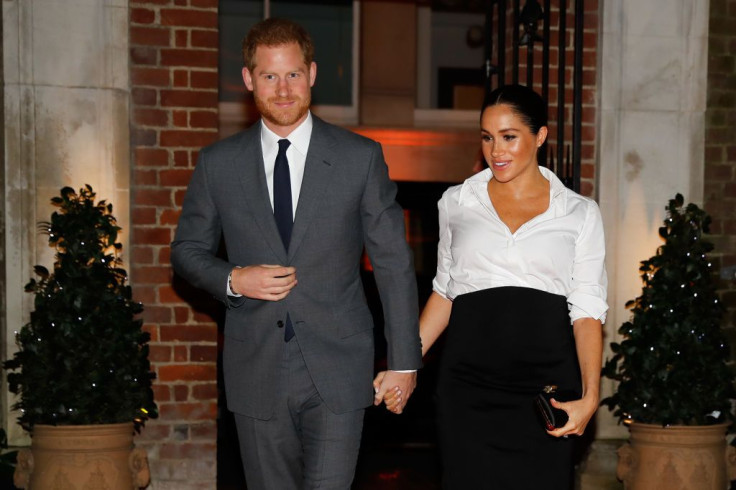 © Copyright IBTimes 2023. All rights reserved.