How For-Profit Prisons Could Benefit Under President-Elect Donald Trump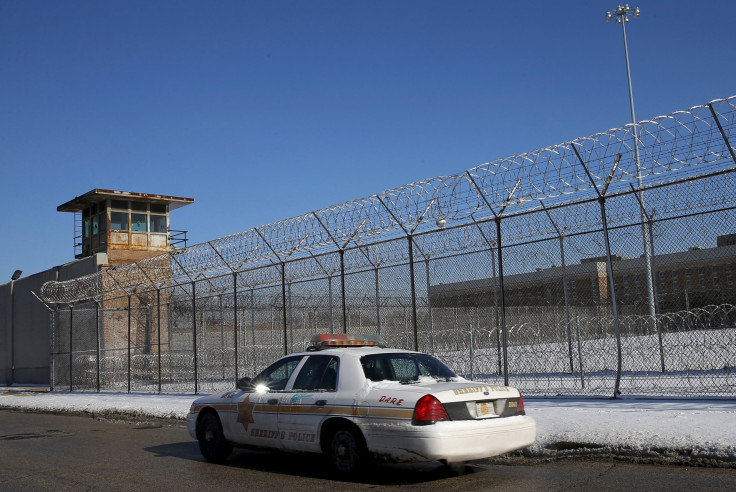 Among President-elect Donald Trump's primary policy objectives once he officially assumes the nation's highest office is a crackdown on crime and illegal immigration, and investors in the private prison industry, which benefits substantially from such laws, are taking note.
In the days after Trump's electoral victory, share prices for the nation's largest for-profit prison companies spiked. The GEO Group, Inc. (GEO), which has donated to Trump's campaign, saw its shares jump to $31.77 as of market open on Tuesday from $23.88 at market close on Nov. 8. Corrections Corporation of America's (CXW) share price closed at $14.19 on Nov. 8 before reaching $21.36 as of Tuesday market open.
"It's certainly true that for-profit prison stocks are soaring on hopes that Trump will incarcerate more people," Bob Libal, executive director of the advocacy group Grassroots Leadership, told International Business Times in a phone interview.
Two months remain before Trump takes office and begins rolling out his policies, many of which he outlined during his campaign. At the end of October, Trump promised, if elected, to almost immediately enact a law that "reduces surging crime, drugs and violence by creating a Task Force On Violent Crime" and boosts funding for police and federal law enforcement agencies. He also pledged to, within his first 100 days, imprison undocumented immigrants returning to the U.S. after a previous deportation for a minimum of two years.
Such policies point to a future of growth for the private prison industry and the incarceration state—a term for the vast U.S. prison population, which is the world's largest, per capita.
Federal and state governments have increasingly used taxpayers' money in recent decades to buy contracts with firms providing private prison facilities, including GEO Group and Corrections Corp. Proponents of private prisons argue that the detention centers save taxpayers' money and because private prisons are focused on making a profit, they are run with more efficiency than government-funded detention centers.
For-profit detention facilities are reviled among critics, however, who point to their lack of adequate medical care, understaffing and crowding, as well as their tendency to incentivize imprisonment and recidivism. In August, the U.S. Department of Justice announced its decision to reduce and ultimately end its use of private prisons for federal inmates, citing a fall in the total number of federal prison inmates that allowed it to gradually ease off of the private option. There were 195,000 federal inmates in 2016, down from 220,000 in 2013.
"This decline in the prison population means that we can better allocate our resources to ensure that inmates are in the safest facilities and receiving the best rehabilitative services—services that increase their chances of becoming contributing members of their communities when they return from prison," the DOJ said in a press release.
Trump's proposals represent a complete turnaround from those of former Democratic candidate Hillary Clinton, who was widely seen as the election's likely victor and planned to carry out the DOJ policy change to completion. Clinton sent GEO Group and Corrections Corp. share prices plummeting when she endorsed the DOJ's decision during a presidential debate.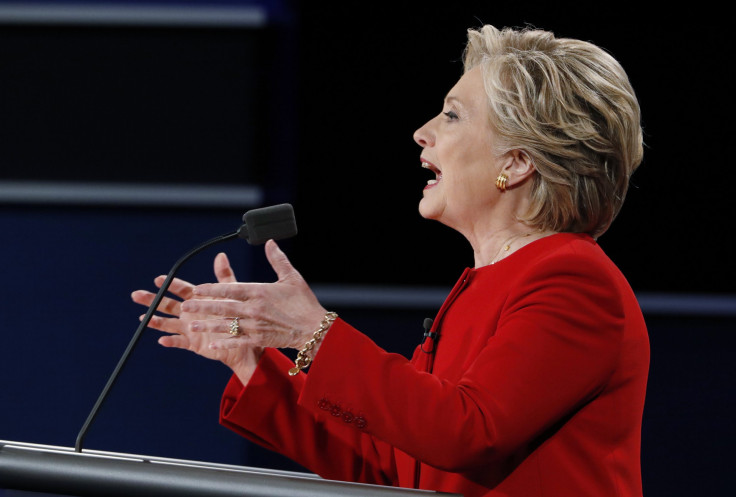 "I'm glad that we're ending private prisons in the federal system," Clinton said at the Sept. 26 debate at Hofstra University in New York. "I want to see them ended in the state system. You shouldn't have a profit motivation to fill prison cells with young Americans."
As president, Trump has the authority to roll back the Justice Department's phasing-out of for-profit prisons, and could easily do so simply by writing a memo to the Bureau of Prisons, according to Jeremy Mohler, a communications specialist for the Washington, D.C.-based research and policy group In the Public Interest. Mohler noted that, because the DOJ's policy change was intended for a gradual, five-year rollout, the federal government's use of private prisons would require years to take full effect.
"It's barely even been enacted," he told IBTimes in a phone interview.
Dismantling the DOJ's check on federal use of private prisons, "would be an enormously bad decision—we would be keeping prisons open that we don't need, or seeking to fill them," Libal, the Grassroots Leadership director, said. He added that Companies like GEO Group "are betting heavily that Trump is going to be the savior of the for-profit prison industry."
A day after the DOJ announced its decision, industry leader GEO Group donated $100,000 to pro-Trump super PAC Rebuilding America Now. The Campaign Legal Center has filed a complaint accusing the company of violating a Federal Election Commission law banning government contractors from making political contributions. In a statement emailed to IBTimes, GEO Group denied the allegations on the basis that the specific entity that donated to the Trump campaign, one of GEO Group's 60 subsidiaries, is not a government contractor.
"Contrary to these frivolous and baseless claims, this contribution was made by GEO Corrections Holdings, Inc., a non-contracting legal entity, and is therefore fully compliant with all applicable federal election laws," a GEO Group spokesperson wrote.
But while the subsidiary GEO Corrections Holdings may not have done business with the federal government, the conglomerate GEO Group made more than $689 million in revenue from the U.S. federal government between the start of 2016 and the end of its third quarter on Sept. 30, according to its most recent earnings release.
About 19 percent of federal inmates, or just over 40,000, are held in private prisons, while 6.8 percent of state inmates, or more than 91,000, are held in private prisons, according to the federal Bureau of Prisons' most recent data.
Those numbers don't include non-citizens. Undocumented immigrants apprehended by Immigration and Custom Enforcement (ICE), the Department of Homeland Security's agency responsible for enforcing U.S. immigration laws, account for 62 percent of for-profit prison inmates.
Corrections Corp., which, unlike GEO Group, doesn't list the government-sourced portion of its revenues in its quarterly earnings releases, attributed much of its most recent quarterly revenue increases to "higher average daily populations from ICE across multiple facilities in our owned and managed portfolio."
The increased demand for inmate beds by ICE is a likely consequence of its ballooning average daily undocumented inmate population, which grew by more than 50 percent between 2001 and 2011. The detentions have particularly affected undocumented women, children and families.
And they're about to become even more vulnerable.
Trump's proposed minimum sentence for people who come into the country illegally, Libal said, "would create an artificial increase in the prison population in the form of undocumented immigrants."
Mohler put it in blunter terms: "It's going to be like what's been happening—but on steroids."
© Copyright IBTimes 2023. All rights reserved.