How Queen Elizabeth Let Kate Middleton Break Protocol Before Prince William Wedding
Queen Elizabeth II allowed Kate Middleton to break royal protocol before she married Prince William.
The Duke and Duchess of Cambridge had an on-again, off-again relationship for almost 10 years. However, the Queen waited for five years before she met Middleton.
Queen Elizabeth II and Middleton first met at Peter Phillips' wedding. After that, Her Majesty got the chance to spend more time with Middleton when she invited her to a trip to Balmoral in the summer of 2009. According to Katie Nicholl, Middleton broke a royal protocol during the vacation, but with the Queen's permission. The royal biographer was referring to Middleton taking photos of the famous royal estate.
"Until now the Queen had met Kate only fleetingly at the wedding of Peter and Autumn Phillips, but she went out of her way to make her feel welcome, giving her permission to take pictures at Balmoral—a true gift to a photographer, with its turreted and Gothic-inspired architecture," Nicholl wrote in her book "Kate: The Future Queen."
Middleton is a self-confessed amateur photographer. The Duchess of Cambridge loves taking photos. In fact, she releases new photos of her kids whenever they have new milestones and on their birthdays.
Another reason that made the act more special was the fact that the Queen rarely lets her guard down. However, the Queen just did that with her generous gesture to Middleton.
"As a woman who has lived her entire life in the public eye, the Queen rarely lets her guard down, and very few apart from her family and closest friends get to see the real Elizabeth," Nicholl continued.
"Now Kate was being granted an audience in a most intimate capacity. It was a generous move on the part of the Queen and an astute decision, given that the romance seemed to be very serious."
In related news, Middleton reportedly banned Prince William from seeing his ex-girlfriend Jecca Craig. Prince William and Craig had a short romance. In 2010, Prince William told Middleton that he wanted to fly to Africa to support Jecca's charity, but Middleton didn't allow him to do so.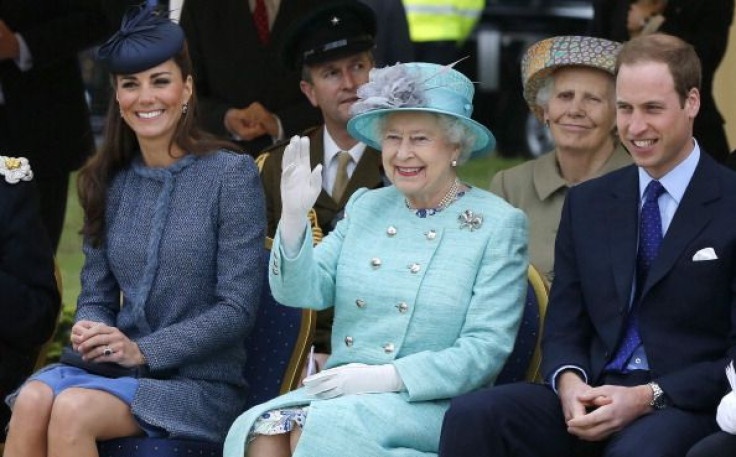 © Copyright IBTimes 2023. All rights reserved.