How Queen Elizabeth Responded To Prince William Feeling 'Claustrophobic' With Kate Middleton
He reportedly ended his relationship with Kate Middleton in 2007 because he wasn't sure if he loved her enough to marry her, but Prince William was warned to make a decision about what his future held with his future wife by his grandmother, who allegedly gave him a strong ultimatum about the relationship.
In a resurfaced report from 2007 (via Express UK), royal correspondent Camilla Tominey revealed that after reconciling with Middleton following their brief split that year, Prince William want to his grandparents, Queen Elizabeth and Prince Philip, to admit he had started feeling "claustrophobic" in his relationship and wasn't sure if he loved Middleton enough to marry her. However, Queen Elizabeth warned him that he needed to decide what he wanted once and for all and act on it.
"After they split up, William confided to his grandparents that he was not sure if he loved Kate enough," Tominey said at the time. "Now they are back together, the Queen wants William to do the right thing—either marry the girl or let her go."
"She would rather they broke up for good now than get married only to have it end in divorce in five years' time." she continued. "But if Kate is the one, then a five-year courtship is long enough."
Though Prince William still went on to wait until 2010 before he proposed to Middleton, it appears some of what his grandmother told him may have stuck, as it was previously reported that after they got back together, he and Middleton had secretly decided to already get married someday.
"The British press did label Kaye 'Waity Kaity,' which she absolutely hated," Katie Nicholl wrote in the 2011 book "The Making of a Royal Romance." "I supposed what none of us knew was that she and William had actually made a secret pact to be married way back in 2007 after they got together after their second major break-up."
The couple went on to marry in 2011 and have since had three children together—Prince George, Princess Charlotte and Prince Louis. By c9omparison, William's brother, Prince Harry met his wife, Meghan Markle, in 2016. The pair were then engaged by 2017 and married in 2018.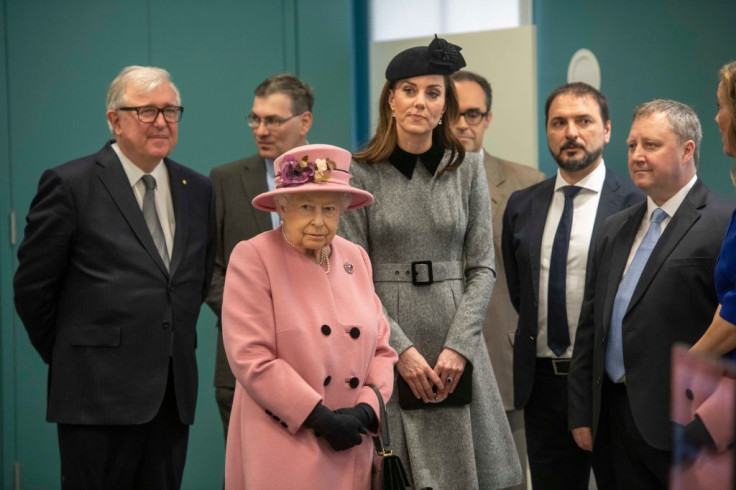 © Copyright IBTimes 2023. All rights reserved.