'How A Realist Hero Rebuilt The Kingdom' Episode 10 Live Stream Details [Spoilers]
KEY POINTS
The troops want to enter the castle
Weist tries to buy time in the new episode
"How a Realist Hero Rebuilt the Kingdom" Episode 10 is airing Saturday
The troops of Amidonia are set to attack a city in the Kingdom of Elfrieden in "How a Realist Hero Rebuilt the Kingdom" Episode 10.
The official website has unveiled the synopsis of Episode 10. Amidonia's troops have besieged the walled city. Later, they demand the opening of the castle.
Weist Garreau, who is the officer, asks for a day or two before the army can get inside the castle. It appears to be a diversion tactic and Souma has no choice but to start the battle and call for the Air Force led by Castor.
In the previous episode, the Three Dukes met in Randal to strategize how to deal with Souma. Castor noted they need to find a solution before things turn in favor of the king.
Meanwhile, Excel wondered if Castor was still considering going against Souma. She refused to help Castor because her priority was the safety of Lagoon City.
Later, in the episode, Souma finally gave an ultimatum to Three Dukes. He asked them to obey his orders or get ready to face the repercussions.
Elsewhere, in Amidonia, Gaius received a letter from Georg Carmine. Georg was ready to accept Gaius' offer.
"The Three Dukes meet to discuss what to do about King Souma. In Amidonia, Gaius receives word from Georg accepting his aid and prepares to invade Elfrieden over the objections of his finance minister. Souma delivers his ultimatum to the Three Dukes," read the official synopsis of "How a Realist Hero Rebuilt the Kingdom" Episode 9, according to Funimation.
The cast of the anime includes Inori Minase as Liscia Elfrieden, Yuusuke Kobayashi as Kazuya Souma, Yui Ishikawa as Jeanne Euphoria, Yui Horie as Excel Walter, Taiten Kusunoki as Georg Carmine, Tetsu Inada as Gaius Amidonia, Mugihito as Albert Elfrieden, Reina Ueda as Juna Doma, Moeka Kishimoto as Tomoe Inui, Masaaki Mizunaka as Poncho Panacotta, M.A.O as Roroa Amidonia, Kikuko Inoue as Elisha Elfrieden, Kenji Nojima as Julius Amidonia, Kazuyuki Okitsu as Hakuya Kwonmin, Jun Fukuyama as Castor Vargas and Hisako Kanemoto as Maria Euphoria.
Fans can watch "How a Realist Hero Rebuilt the Kingdom" Episode 10 online Saturday on Funimation. The episode will live stream in Japanese with English subtitles.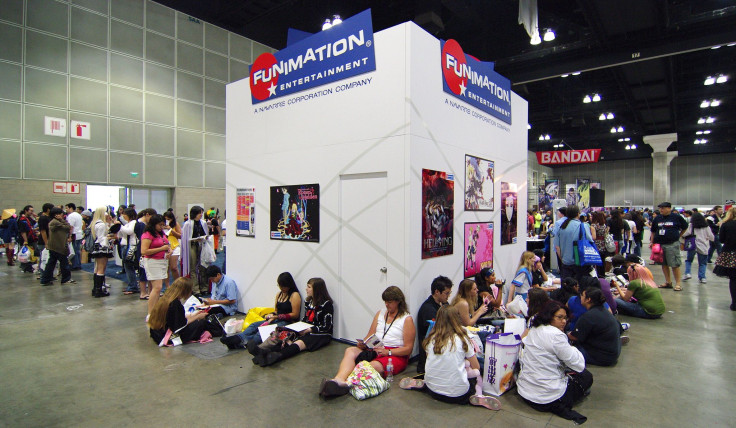 © Copyright IBTimes 2022. All rights reserved.
FOLLOW MORE IBT NEWS ON THE BELOW CHANNELS