How Serious Are Prince Harry And Meghan Markle? Star Meets Queen Elizabeth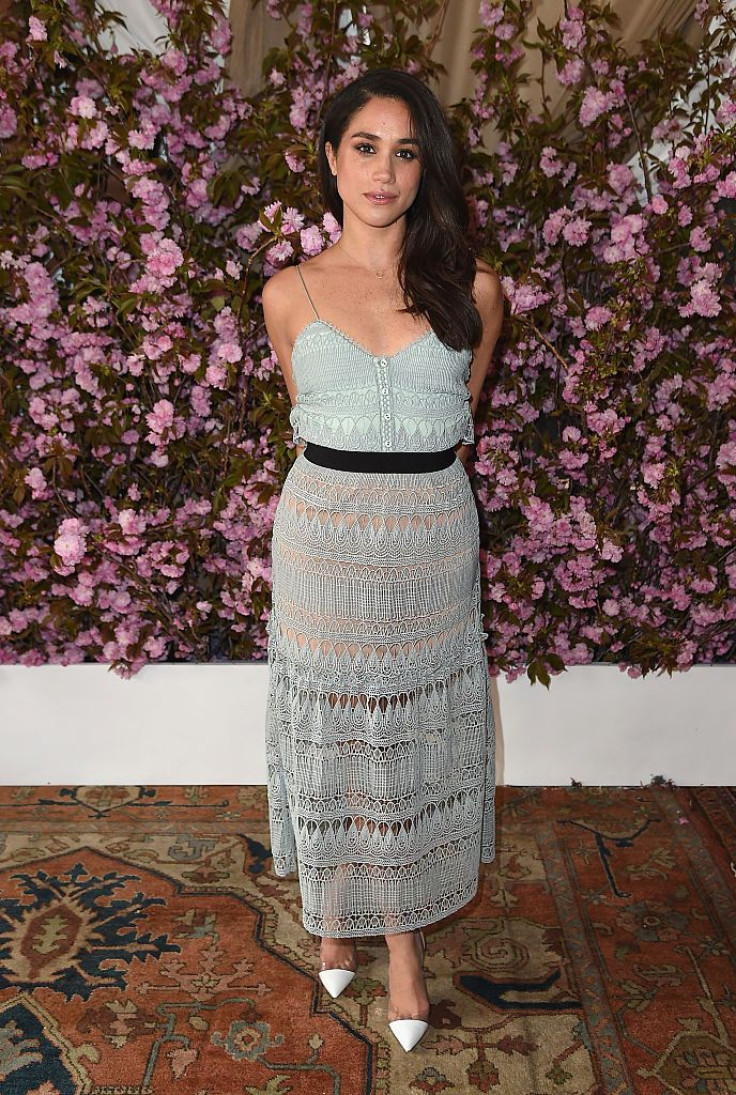 Although Prince Harry and Meghan Markle have only been together for a little over a year, it seems like the couple is very serious about one another, so much so that the royal introduced his girlfriend to a very special person in his life.
A new report reveals that Prince Harry has finally introduced his girlfriend to his grandmother. The meeting took place on Sept. 3, not long after the couple's romantic getaway to Africa, according to Us Weekly.
The Prince took the actress to the royal family's 53,000-acre estate in Aberdeenshire, Scotland, where the casual visit turned into a trip to remember. "Harry decided to take Meghan to visit as he hadn't been up yet all summer," a source told the publication.
However, an insider revealed that another reason for the trip was because the royal "wanted to introduce Meghan to the queen." One day after arriving at the estate, the couple made the seven-mile drive to the Queen's summer residence, Balmoral Castle. "It went well," a source said.
"It'll no doubt be the first of many encounters."
The gathering marked a special moment for Prince Harry who "was able to introduce someone he loves to someone he cares for deeply," a source revealed.
Markle's speedy introduction to Queen Elizabeth trumped Kate Middleton's first meeting with the royal which didn't happen until five years into her relationship with Prince William. The two spoke during a royal wedding they both attended in 2008. Nonetheless, Markle was reportedly "a little nervous" about meeting the Queen.
Despite her nerves, the star was well aware that there wouldn't be a long wait when it came to coming face to face with her royal highness since Prince Harry was eager for the two to become acquainted. "He's keen to make an introduction," a friend of the Prince previously said.
"It will happen when it's the right time."
The couple seems like they are on the fast track to marriage as sources close to them have revealed that an engagement is definitely on the table. There were several reports that the Prince would propose to Markle during their three-week African getaway where they visited Botswana and Zambia, but it is unclear if the royal popped the question.
Sources have said Prince Harry has already used diamonds from his mother Princess Diana's brooch to create an engagement ring for his girlfriend. However, those close to the royal believe even if he proposed, he "wouldn't tell anyone for a while."
An insider revealed that palace aides have already begun to meet in order to craft the perfect engagement announcement. "These things are planned well in advance; it's not easy to roll out that kind of news," the source explained.
"Everyone knows how happy Harry is and is excited for the day it's announced."
Markle, who reportedly already gets along with Prince Charles and his wife Camilla, Duchess of Cornwall, seems to be fitting in amongst the members of the royal family. Only time will tell if the actress and Prince Harry will decide to settle down and start planning out the details for a royal wedding.
© Copyright IBTimes 2023. All rights reserved.