How To Shift to E-Commerce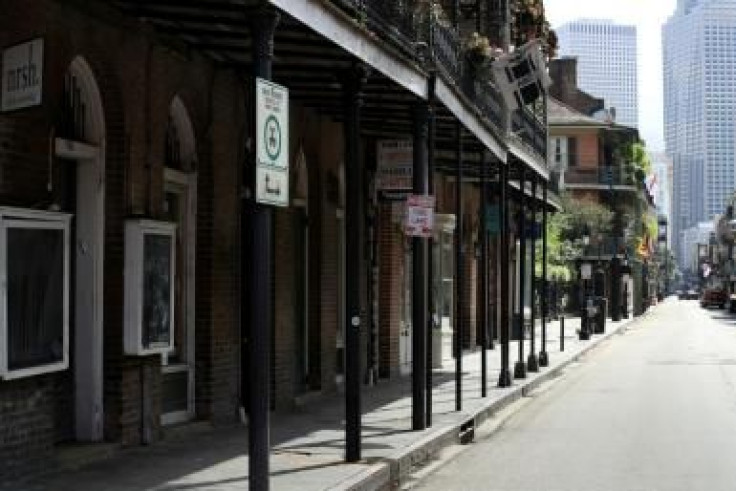 Sell online or go out of business: That's the imperative facing thousands of brick-and-mortar retailers across the country that have shuttered their stores temporarily, thanks to COVID-19-related shutdowns. But venturing into online sales for the first time, or ramping up a small, existing e-commerce presence, is a complicated process--even more so when it needs to be done ASAP to stanch the flow of hemorrhaging profits. Still, a growing number of retailers are trying their best to turn themselves into e-commerce successes, almost overnight. Here's how they're doing it.
First Things First
E-commerce isn't possible without a reliable technology infrastructure to power transactions. To start up quickly, retail experts advise tapping tech shopping platforms that make the process faster and easier rather than trying it from scratch. Platforms include everything from point of sale ordering to inventory management.
Other decisions to make right away include pinpointing the best place to sell. In many cases, for example, retailers simply add a way to buy via their retail web site. But they may also sell via such social media platforms as Facebook and Instagram, or other online sites, like eBay. "It's always best to diversify, so customers can find your products anywhere," says Erik Suhonen, vice president of operations and product partnerships at Ecwid, an e-commerce platform for small businesses.
Then there's the matter of deciding on shipping and return policies, which need to be included in the check-out process. If, for example, curbside pick-up is an option, that should be presented in a list of alternatives, as well as other information, like whether delivery or returns are free.
Some retailers face idiosyncratic complexities. Take Brad Schweig. The owner of Dallas-based Sunnyland Outdoor Living, a retailer of high-end outdoor furniture, launched his e-commerce capability two years ago, but realized he needed to pay more attention to it when he had to close up his venue in March. And that meant ensuring his salespeople got credit for online sales they may have helped make through lengthy phone conversations or email exchanges. So, he added an option for customers to add the sales rep's name during the check-out process.
The Right Product Mix
For retailers selling smaller, less-expensive products, deciding what will sell is pretty obvious. "There are certain things I don't need to touch and feel before I buy them," says Suhonen. "If I want batteries, it's not a major decision."
Big-ticket and luxury items, however, are another matter. In some cases, retailers targeting those markets find more demand for lower-price products online. Krista Eliason, CEO of Next Day Floors, a Windsor Mill, Md.-based flooring retailer, for example, who is in the process of building an ecommerce site, expects to sell mostly area rugs and the like--at least at first--rather than the pricier and more extensive carpets or wood floors that are her bread and butter. Similarly, while Sunnyland's Schweig says he's sold some high-priced furniture to existing customers, most of his online business is coming from smaller items, like decorative cushions.
Some retailers are introducing new products online aimed at appealing to customers' current pandemic-related concerns. When Kenny Barrett, co-owner of Phoenix General Store in Phoenix, Ariz., recently ramped up his existing online sales presence, he also introduced what he calls "virtual hugs"--12 different care packages with items like candles and puzzles or facial masks that customers can send as gifts. Barrett also started selling a hand sanitizer that he and his partner developed, manufacturing it in one of their two stores. "Our intention was to catch people's attention with these new things and not be tone deaf to what's going on," says Barrett.
While Barrett figures revenues overall are about 50% of what they were pre-shut down, that figures represents a significant increase in online sales, which were previously just 5% of total business. He's also been able to retain his one full-time and two part-time employees, as a result of the shift.
Simple Marketing Tactics
Of course, retailers can't expect that if they build it, customers will come. "It's not enough to just get the store online," says Suhonen. "You have to get people to visit."
Tapping social media is one obvious way to reach out. Another is to email existing customers. Gather PHX Shop is a case in point. According to co-owner Lauren Hillery, the two-year-old Reno, Nev. retailer, which sells such artisan-crafted items as scented candles and jewelry, is in the process of ramping up its online sales capability from about 15 products to around 150 or so. They just started sending out a bi-monthly email blast to about 2,000 customers, while also stepping up Instagram and Facebook posts.
Also important: coming up with frequent promotions. "Offer things you never offered before, like daily or weekly specials," says J.B. Kellogg, co-CEO of Madwire, a provider of management and marketing software and services for small businesses. "You need stuff to stay top of mind."
Delivery Services
For retailers used to operating in a physical location, packing, shipping and delivering merchandise is another unfamiliar challenge. "When you have a brick-and mortar store, you just hand the product to someone and they walk out the door," says Barrett. "Online is a lot more complicated."
One solution is drop shipping. That means, instead of keeping inventory on hand, retailers order from a wholesaler or manufacturer, which takes care of packaging and mailing items to customers, as well as alerting the merchant when the product has been delivered. It's not useful for such specialized wares as handcrafted jewelry, however, according to Suhonen.
Also, "even though you can technically sell anywhere, you need to focus on the local," says Kellogg. Luckily, small retailers tend to have the advantage of serving an easily accessible clientele in relatively close proximity. By targeting this audience, retailers can make deliveries themselves.
Other strategies don't necessarily require an actual way to sell. Next Day Floors, for example, is in the process of working with digital marketing agency Black Propeller to ramp up a sales platform; but it's already set up online scheduling system through which customers can book virtual shopping tours the store. Then, after they select the products they're interested in, employees can drop off samples at their homes, picking them up the next day.
The service has paid off handsomely. "If we hadn't done this, we might have had to shut down our entire operation," says Eliason. Not only that, but she's also weighing whether to continue the system when the stores are allowed to open again. "I'm not sure we're ever going to do business like we did before. This is much more efficient."
FOR FREE to continue reading
✔️ Unlock the full content of International Business Times UK for free
offer available for a limited time only
✔️ Easily manage your Newsletters subscriptions and save your favourite articles
✔️ No payment method required
Already have an account?
Log in
© Copyright IBTimes 2023. All rights reserved.