How To Survive Your Office Holiday Party: 6 Tips On What To Wear, How To Behave And More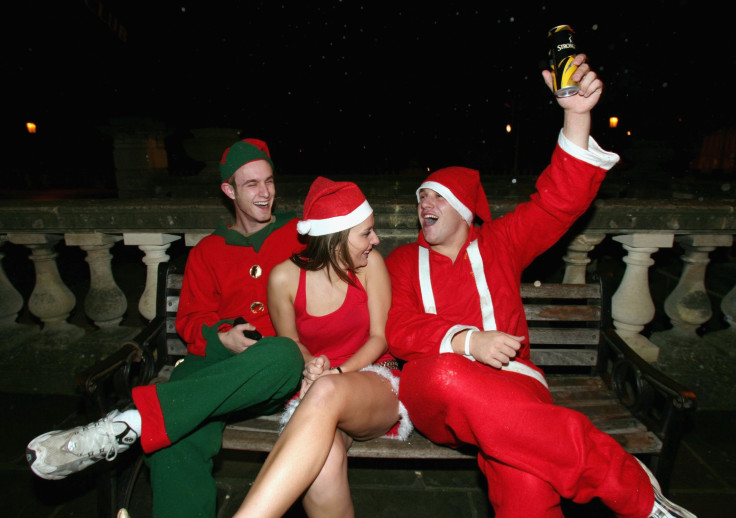 The holidays are all about eating, drinking and being merry, but sometimes that can be more complicated than it seems. At office parties, where you'll be surrounded with free-flowing booze, co-workers and your boss, having proper party etiquette is essential. From what to wear, how much to drink, when to arrive, sorting out how to act at a holiday office party can be overwhelming. Below are some great tips on work party etiquette to help make the process easier.
1. What to Wear: Don't wear anything too tight, revealing or short. If you wouldn't wear it at work, you shouldn't wear it to the holiday party. Also, try to get a sense of the formality of the party beforehand.
2. When to Show Up: If the party involves a meal, you should arrive on time. Even if there is no formal meal, it is still advised to show up within the first 15 minutes of the party's start time. Avoid showing up 20 minutes before the party ends just to "make an appearance." Partying until the early hours of the morning, however, is also not advised.
3. Who to Bring: Significant others or friends might not be able to attend your office party; be sure to ask first, and don't just assume!
When you spot your crush at the office holiday party... pic.twitter.com/oCBf20gVJR

— The Late Late Show (@latelateshow) December 17, 2015
4. To Drink or Not to Drink?: This is where it can get tricky. If you do choose to indulge in alcohol at your office holiday party, be sure to drink in moderation. An open bar can be tempting, and giving yourself a drink limit is a good idea to keep yourself in check.
5. Who to Talk to: Mingle! Holiday parties are chance to talk people in other departments. They can also serve as an opportunity to make a good impression on upper level management.
6. How to Act: Gossiping about co-workers and complaining about work is not a good idea. Keep conversations upbeat and positive; it is a party after all! If you tend to be more of an introvert, thinking of a few icebreaker questions beforehand.
© Copyright IBTimes 2023. All rights reserved.