How To Use Google Maps Coordinate For Your Mobile Business [VIDEO]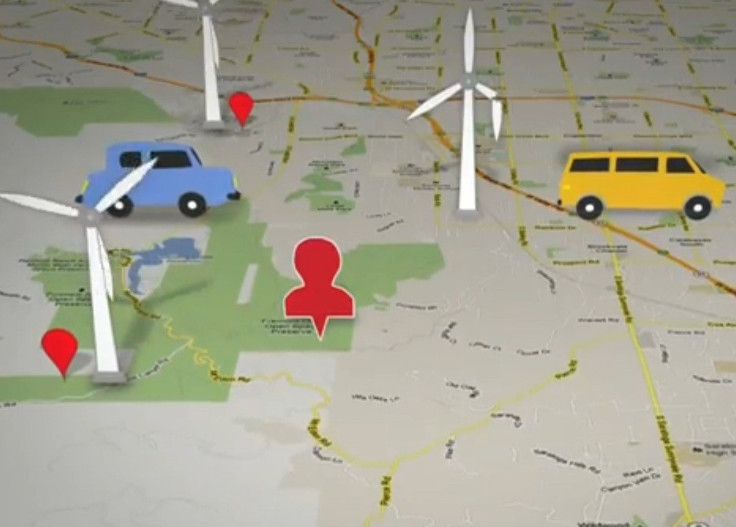 Just days before the 2012 Worldwide Developers Conference in San Francisco, Google attempted to steal Apple's thunder by announcing a major update to Google Maps before Apple could announce its own brand-new maps application.
At the June 6 event, entitled The Next Dimension of Google Maps, Google Maps engineering VP Brian McClendon announced new features like 3D maps, offline use, and an expansion of Street View. But for some reason, Google left out possibly its best new Maps feature.
That changed on Friday, when Google announced a new tool called Google Maps Coordinate, which helps businesses coordinate tasks and locations via the easy-to-use Google Maps platform. Google made a video that explains how it works, which can be viewed at the bottom of the page.
Daniel Chu, senior product manager at Google, explained the need for Google Maps Coordinate:
Imagine you are a call center operator at an electric utility company, Chu wrote on Google's Enterprise blog. A call comes in reporting a downed powerline in one of the northern suburbs of your city, and an entire neighborhood is without power. You need to quickly dispatch one of your line repairers to the site, which is almost an hour away. To save time and get the power back up quickly, you want to know which line repairers are already in the area and send them the relevant information about the job.
This is where you'd turn to Google Maps Coordinate. With more than 1.3 billion workers -- 37.2 percent of the total workforce -- expected to be completely mobile by 2015, Google's solution seeks to help businesses communicate with their employees in the field and deploy them with the user-friendly Maps app.
Google Maps Coordinate: How Businesses Can Use It
Google Maps Coordinate is designed for companies to use both in the office and out in the field. Here's what group leaders and project managers can do with Google Maps Coordinate from the office:
Customize Teams: In Google Maps Coordinate, team leaders can create different teams for different projects. For example, if you work in the restaurant biz, you may want to the employees fetching fresh food each morning in a separate group from the delivery boys. With Google Maps Coordinate, you can create special teams and see all of their locations in the web and mobile application.
Assign and Manage Jobs: Companies built around mobile infrastructure can get plenty of work done with Google Maps Coordinate. From the home base, the team leader can create the job, pinpoint the job on a map, and then assign the job to a team member -- leaders can see their employees on a map so they can simply pick the closest team member nearby -- to go complete the job.
Create Data Fields: The team leader or administrator can use Google Maps Coordinate to create data fields that its employees need to fill out at every job location. For example, companies may want to note when its field employees arrive at the location, what the issue is, how long it took to complete the job, and any other details about the job itself. make sure its field employees fill out the time of arrival, the reason for
View Jobs History: If you ever need to recall details about a certain job, team leaders can always access their old data, visualizing the locations from past teams and jobs. This information is also useful to revisit should companies want to optimize how to use their workers in the field, or if more or less workers are needed to complete tasks.
Out in the field, employees can use Google Maps Coordinate in a number of important ways:
Real-Time Location Sharing: When you're out in the field, it's super easy to find where all of your other fellow employees are with the familiar Google Maps interface. Mobile workers can see the people and jobs all around them, and if they can't make a job or they need some help, any mobile workers can be easily contacted.
Data Sharing And Recording: As mentioned before, the team leader can use Google Maps Coordinate to create input fields for their mobile employees, such as the time of arrival and details of the visit itself. From the field, employees can fill out these customized fields directly in the app, and it's immediately synched across all devices so the home base knows exactly what you're doing in real-time.
Google Maps Coordinate: How To Sign Up
Google Maps Coordinate isn't just a simple app you can download; businesses must sign up through Google to get Google Maps Coordinate, but the application comes with an API that can work with almost any existing system. It also works seamelessly with Google Enterprise Maps and Google Earth.
Google asks that interested business contact their sales team, or even a reseller of Google Enterprise Maps or Google Earth. For the sake of improving the experience, Google also asks businesses using Google Maps Coordinate to share their feedback and cases on the Enterprise Google+ page.
From a cost perspective, Google Maps Coordinate will cost different amounts based on the size and scope of your company. However, Google has set the introductory price for Google Maps Coordinate at $15 per user per month, until Sept. 1, 2012.
What do you think of Google Maps Coordinate? Does this seem like a tool that interests you, or one you could use? Let us know in the comments section below.
© Copyright IBTimes 2023. All rights reserved.