How To Watch The 'Outlander' Season 4 Premiere Online Or On TV
"Outlander" Season 4 is finally here, and Sassenachs should make sure they know how to watch the brand-new episodes of the Starz drama, whether they stream or watch on TV.
Let's be real, after nearly 11 months of hiatus, no one can wait much longer to see what happens to Jamie and Claire after they landed in America. Luckily, fans can watch the premiere right now if they have one of these streaming services.
"Outlander" Season 4 will be available for streaming on Starz, Amazon Prime and Hulu. For the latter two, users will need to get the Starz add-on for an additional fee each month. The Starz app is included if you already have Starz as part of your cable subscription, or users can subscribe to the streaming platform directly for $8.99 a month.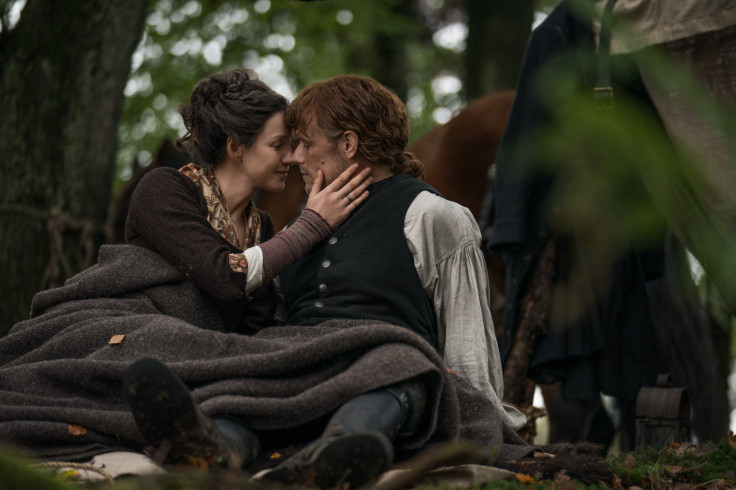 All of the streaming options are convenient not only because they let viewers watch on whatever device they please, but they also give users the episode early. The "Outlander" Season 4 premiere is already streaming for subscribers on Hulu, Amazon Prime and Starz. Actor Sam Heughan, who plays Jamie Fraser, reminded fans that they can "cheat" and watch early on the app.
There are still those who prefer to watch in primetime on television, though, and they simply have to find Starz on their TV. The channel will air the "Outlander" Season 4 premiere, titled "America the Beautiful," at 8 p.m. EST. Fans who tune into the channel earlier on Sunday can catch a marathon of Season 3.
When Season 4 kicks off, Jamie and Claire (Caitriona Balfe) are faced with a decision. Should they go back to Scotland or make a life for themselves in the U.S.? They quickly realize that the colonies are their new home, but that doesn't mean life will be easy there. Claire knows the American Revolution is coming, and she has to deal with the mistreatment of black slaves and Native Americans. She'll have to be careful to end up on the right side of history without drawing too much attention to herself.
"Outlander" Season 4 will consist of 13 episodes, so viewers should be free of "droughtlander" through January.
© Copyright IBTimes 2023. All rights reserved.