How Worker Co-ops Help Small Businesses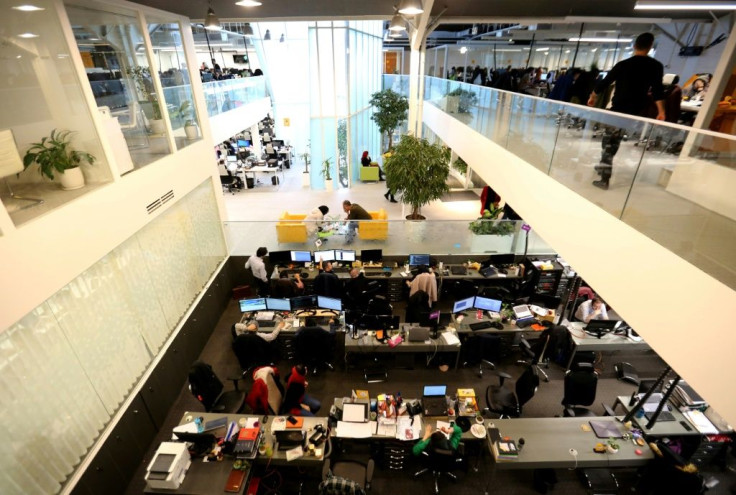 Running a small business has always come with a large dollop of risk, but the global pandemic has forced the majority of owners to doubt the very survival of their business. Sticking around over the next months and perhaps even years will require lots of creativity and openness to ideas owners may have never considered before.
One of those ideas could be a worker co-op (short for cooperative): an entity that allows employees to invest in, own, and profit from the company itself, and not just the wages their work garners.
Structuring or restructuring as a workers co-op can be a good idea for enterprises at just about any stage. For companies that have just begun and that are still a little unformed, the main concern may be how exactly to keep moving forward. Its founders may still be thinking about how to structure their company to give it the best chance of succeeding and to benefit all its stakeholders the most. For more established companies whose founders are older, the main concern may be about how to go about selling or passing it on as part of a retirement strategy.
What Is a Worker Co-op?
In a worker co-op, every worker-shareholder has one vote, and therefore an equal voice in decision-making. The largest and most well-known worker co-op in the U.S., Cooperative Home Care Associates (CHCA), has 1,000 owners, drawn from roughly half of the home health aides that work for it. To become an owner and have a vote, an aide must pay $1,000, most of which can be paid over time via an interest-free loan. An owner can then participate in deciding on wages, benefits, and other policies. In fact, a majority of the seats on HCHA's board are drawn from this group.
Worker co-ops tend to be "flat," with not much hierarchy, and in fact, most are much smaller than CHCA. According to the think tank Democracy at Work Institute, there are around 500 to 800 worker co-ops in the country, and they have about 50 members on average. Nearly a third (31%) have revenues of over $1 million.
By the way, there are other kinds of co-ops, such as those set up by consumers--to increase their purchasing power by buying as a group, as with a food co-op--or by producers--to sell or market what they make. But neither of them necessarily give any ownership to the workers being paid to work there.
Worker Co-ops vs. ESOPs
There are actually two main methods that allow companies to give their workers full or partial ownership. Worker co-ops are a bit of a special breed; companies with employee stock ownership plans (ESOPs) are much more common. Though such companies are also employee-owned, they don't have the one-worker-one-vote structure. They can have just about any kind of management, and employees don't have as much say in the day-to-day running of the company.
Publix, a supermarket chain of 1,200 stores scattered throughout Florida, Georgia, Alabama, and other nearby states, is the largest ESOP in the U.S., and one of the biggest in the world. Its roughly 200,000 employees own around 80% of the stock, but they don't control its management or take part in decisions about the overall direction of the company. However, they do share in its profits through dividends and in any increase in the stock price, which is realized once they sell their shares.
Why Establish a Worker Co-op?
The reasons for giving workers more skin in the game are probably as numerous as the companies themselves. Some idealistic are idealistic, and some more pragmatic.
Giving workers actual ownership can help to make a company more stable. According to the Upjohn Institute for Employment Research, which examined company survival rates during the recessions of 2001-03 and 2008-10, "firms with larger amounts of broad-based employee ownership provide greater employment stability to their workers and are more likely to survive in the face of economy-wide and firm-specific shocks." The Surdna Foundation, whose mission is to encourage sustainable communities in the U.S., also found that ESOP firms survived better than traditional firms during economic downturns. One reason may be that employees tend to stick around longer when they also have ownership: the CHCA, for, instance, has been around since 1985, and its annual employee turnover stands about 15 to 20 percent, which is three to four times smaller than that of its competitors in the industry.
Another plus: the ability to sell stock to those who knew your business better than just about anyone else. And that source of funding may be more important now: the current uncertainty means that typical small business lenders are battening down their hatches and are less willing to lend to businesses still getting things off the ground. And getting contributions from a larger group of people may turn out to be a much smaller lift than having to find entirely new investors.
When it's time to sell their company, owners often struggle to find sellers whose goals align with their own. Selling a small business to longtime workers means leaving it in good hands: the very people who helped it succeed. Right now, 1 in 4 worker co-ops were created by converting a traditionally owned corporation, according to the Democracy at Work Institute and the U.S. Federation of Worker Cooperatives. And it's likely that this strategy will become more common over the next few years: Two-thirds of small businesses are owned by baby boomers, many of whom are ready to retire; the pandemic may force many to speed up that timetable.
To encourage employee ownership, some public financing is available, so that a company's owners can be paid out quickly via a loan to the workers. And landing a loan through the federal Small Business Administration became easier for employee-owned companies after the 2018 passage of the Main Street Employee Ownership Act,
Help for Establishing a Co-op
There are many organizations that can help with the transition to employee ownership and head off potential problems. Here are a few to get you started:
* The ESOP Association and the National Center for Employee Ownership, both nonprofits, have many resources about employee stock ownership.
* The U.S. Federation of Worker Cooperatives goes into great detail about setting up a co-op, whether from scratch or by converting an existing business.
* The Democracy at Work Institute's Becoming Employee Owned has deep resources on worker co-ops, including strategies for getting them off the ground.
Of course, getting a company off the ground or taking it forward always takes a lot of work, regardless of who owns it or how that work is divvied up. But by using workers as owner-stakeholders, who all depend financially on making the company succeed, can help ease the burden for any one person or group. It also means that everyone will get a bigger share of the wealth once the company takes off.
© Copyright IBTimes 2023. All rights reserved.
FOLLOW MORE IBT NEWS ON THE BELOW CHANNELS