Howard Stern: How Many Times Will He Get Bleeped On 'America's Got Talent' And Other Weird Prop Bets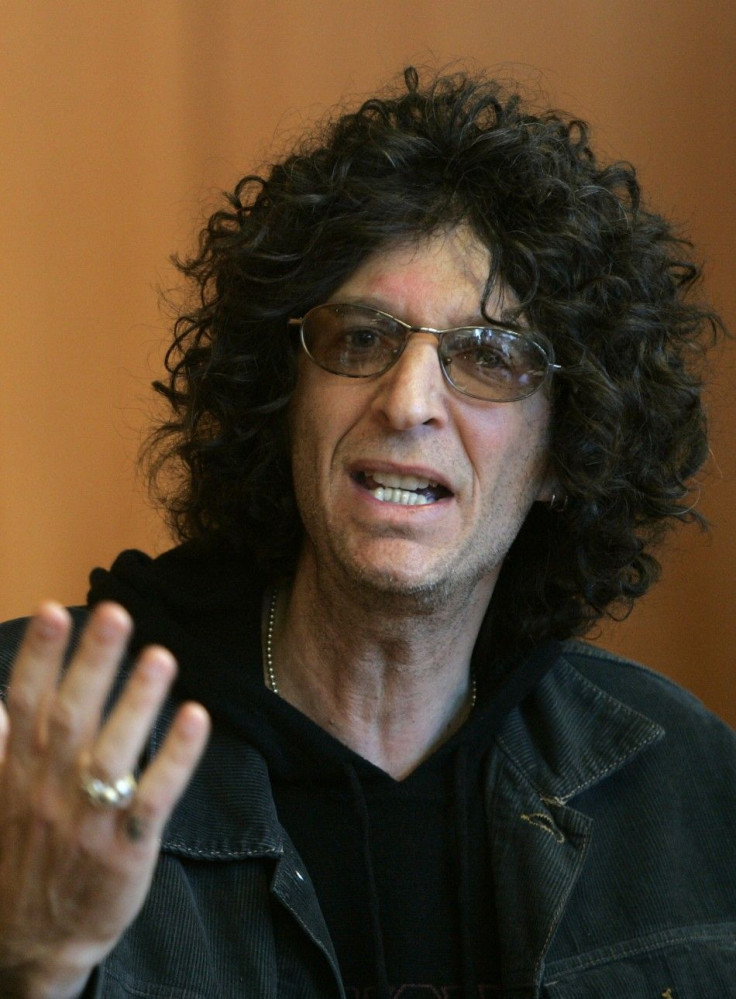 Howard Stern begins his stint as an America's Got Talent judge Monday and the new job for the self-proclaimed King Of All Media is the source of some zany prop bets online.
Stern, who is in the midst of a $400 million contract with Sirius, makes his America's Got Talent debut 8 p.m. Monday at NBC.
Oddsmakers at bovada.lv are not optimistic the controversial Stern will be on the show for a second season.
The website gives Stern 2 to 3 odds not to make it past one season on America's Got Talent, meaning you would have to bet $150 just to make $100 profit on such a prop bet.
Stern has 11 to 10 odds of lasting two or more seasons on the NBC show. That means a $100 bet would get $210 in return.
The website also has an over/under bet on how many times Stern will be bleeped on NBC during America's Got Talent live shows.
Of course, Stern is unfiltered on Sirius. Will he slip up on America's Got Talent?
The over/under number is that Stern will slip up once, with 11 to 10 odds posted on the over/under. This means you need to wager $120 to make a $100 profit.
One of the more bizarre bets that can be made is whether Stern will sue NBC this over a contract dispute regarding the show.
Bovada.lv odds say there's a 10 in 1 chance Stern will file a suit. Should he file litigation and you bet that he will, you'll earn $1,000 on a $100 bet.
America's Got Talent prop bets are not just limited to Stern.
You can also wager on whether you think the winner of America's Got Talent will be male, female or a group act.
According to bovada.lv, a female solo act has the best chances of winning at 3 to 2 odds. That's followed by a male solo act at 7 to 4 odds. A group act has 2 to 1 odds of winning the competition.
Stern is getting most of the spotlight, but the other America's Got Talent judges - Sharon Osbourne and Howie Mandel - are hardly chopped liver.
America's Got Talent is hosted by Nick Cannon.
© Copyright IBTimes 2023. All rights reserved.