HTC One X Release Date: What Does Pre-Launch Unboxing Video Have to Tell Us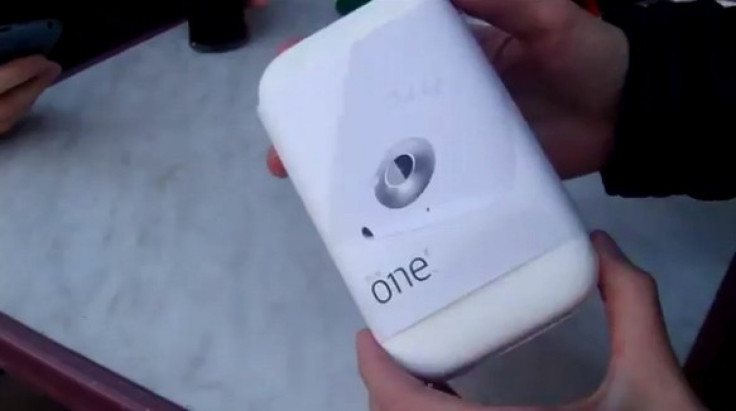 The HTC One X is set to go on sale in parts of China and Europe on April 2, marking the company's first big release of 2012. However, days before the official debut, we have the first unboxing of the much-anticipated device, giving us a glimpse of HTC's newest and greatest smartphone just ahead of launch.
Unboxing the HTC One X, Ahead of Launch
French blog HTC-Hub has managed to get its hands on a HTC One X before April 2 launch, and has provided an insightful video of the packaging, the accessories in the box and, of course, the smartphone itself.
The international version of the HTC One X will be the first smartphone available to use Nvidia's quad-core Tegra 3 architecture, but AT&T's version will launch will a Snapdragon S4 dual-core processor. The AT&T version will run on 4G LTE, and at the time the Tegra 3 quad-core chip did not have the proper certification for use with the network. The release date for AT&T's HTC One X is yet to be announced.
Impressive Features
HTC's flagship smartphone will feature an impressive 4.7-inch screen with 1280 x 720 pixels HD resolution, and a SLCD2 display. It will run on Android 4.0 Ice Cream Sandwich, sport a new and improved HTC Sense UI 4.0, and will have 1GB of RAM and 32GB of internal storage. In addition, the 8-megapixel rear-facing camera is expected to be the best camera featured in any smartphone currently available. An anodized aluminum casing complements everything perfectly.
Encapsulated design
Moreover, it seems like HTC is following the footsteps of Apple and Nokia and opted for an encapsulated design, meaning that users will need a small metal key to access the SIM card. To further entice Android enthusiasts, HTC plastered a sticker that says I'm the ONE you've been waiting for. Color-matched headphones are included in the package, but sadly they are not Beats Audio headphones.
The video is in French, so many may not be able to understand the description. The images, however, speak for themselves, and with such great features, the HTC One X can speak its own universal language without uttering a word.
Check out the unboxing video below. It helps if you understand French.
(reported by Alexandra Burlacu, edited by Surojit Chatterjee)
MUST READ - April Fools Pranks: Top 10 Apps to Play Pranks on Your Friends (Photos)
MUST READ - Tim Cook Beats Steve Jobs in Popularity Among Apple Employees: Why?
MUST READ - Angry Birds Space: Worth Downloading?
MUST READ - Nokia Lumia 900 For Free? Yes, Says AT&T (But You Better Hurry)
FOLLOW MORE IBT NEWS ON THE BELOW CHANNELS