Huffington Post Journalists Ask Company To Recognize Union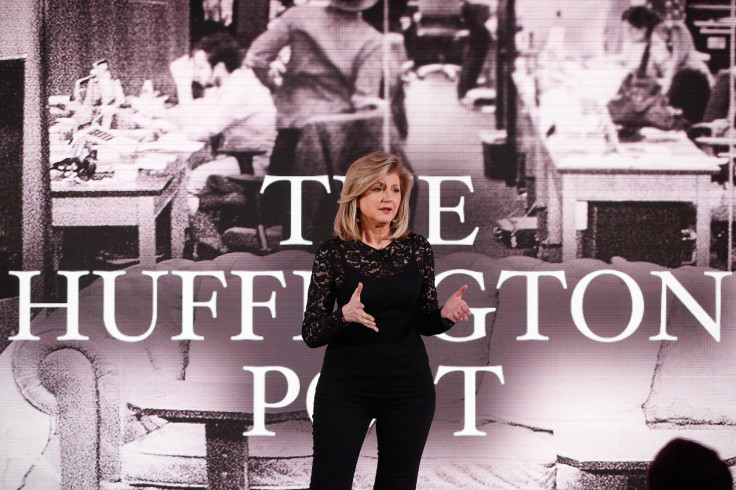 Huffington Post employees formally asked management to recognize a union of 350 editorial workers signed up with the Writers Guild of America, East. The guild, if it were recognized, would not include employees on the tech side, nor would freelance bloggers be party to any contract negotiations. Huffington Post now faces the choice to voluntarily recognize its workers, like Gawker, Salon, Vice, Guardian U.S., and ThinkProgress did, or drag its feet and refuse recognition, as Al Jazeera America did last month.
Al Jazeera America spent big money on union-busting lawyers, only to be overruled by an election among its employees administered by the National Labor Relations board.
The statement from workers Tuesday rang optimistic.
"HuffPost employees came together to form a union to ensure that we have a voice in the company's future," a statement from employees said. "A union is a practical way to both preserve what's working and advocate for necessary changes. In just a few months, staff across the country united around key issues including: transparent and equitable compensation, clear job responsibilities, editorial freedom and independence, diversity in the newsroom and consistent management protocols on hiring, firing and discipline."
First reported by International Business Times in October, the union drive is poised to organize the largest digital media shop in the industry. Days later, co-founder Arianna Huffinton told CNN's Tom Kludt that she would "embrace" any decision of her employees. Tim Armstrong, CEO and chairman of AOL -- HuffPost's parent company and fellow property of Verizon -- suggested the union drive was part of a greater momentum in media and said "to some degree, that is a very positive development."
That nod from leadership did not go unmentioned in the union's announcement Tuesday.
"We've appreciated the support we've publicly received from our Editor-in-Chief and are proud to embrace the opportunity to work with our colleagues at HuffPost and other newly unionized digital media newsrooms," the statement said. "We cherish working here and want to ensure that the Huffington Post continues to set industrywide standards and stands by its ideals of editorial innovation and sustainable workplace practices."
IBT asked HuffPost in October whether a union would address another important question in digital media: the diversity, or lack thereof, among newsgathering staff. Workers later raised that issue in a letter announcing the drive.
"HuffPost has taken a strong editorial stance in favor of diversity, but this diversity is not reflected among the staff," the employees wrote as one of their grievances in October. "A union could help us formalize our commitment to inclusivity in hiring and keep HuffPost accountable to that commitment. A union is a formal mechanism to advocate for each other and to address systemic issues at the company on an ongoing basis."
D.C. Bureau Chief Ryan Grim, who would not be part of a potential bargaining unit, said he hoped that a union would help achieve newsroom diversity.
"I was incredibly proud to see the staff put that into the statement. Historically, unions have been a force against diversity," Grim said. "Let's say there's a plumber's union -- the only way to get into the plumber's union is to know someone who's in the union."
"The history of labor unions on that front is a terrible one," he continued. "To see the staff want to use a potential HuffPost union to reverse that was terrific, and we look forward to hearing whatever ideas they have to institutionalize some kind of formal mechanism or anything else."
© Copyright IBTimes 2023. All rights reserved.