Al Jazeera America Digital Employees Win Vote To Unionize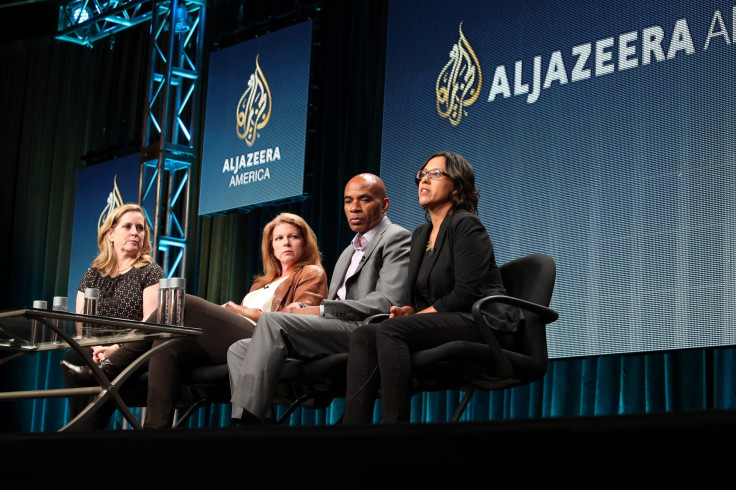 UPDATE: 1:55 p.m. EDT -- Al Jazeera America management will no longer oppose allowing nine remaining staffers onto the newly-formed bargaining unit. A spokesperson provided IBTimes with a statement:
"Our priority was to ensure that every employee of Al Jazeera America's Digital Department could have a say about union representation and we respect the decision they have reached through this democratic vote. We welcome the result of the election and now that the process has been completed we will not maintain our challenge to the status of the nine individuals in question. We warmly recognize them as members of the bargaining unit and we look forward to working with all our staff in an open and transparent manner."
Original story:
Digital employees at Al Jazeera America voted overwhelmingly in favor to unionize with the NewsGuild on Tuesday in a secret ballot election administered by the National Labor Relations Board, several employees told International Business Times during the tally.
"We won," said Gregg Levine, national editor. Tammy Kim, features staff writer, and Ned Resnikoff, a digital news producer, confirmed the result.
The vote was 32-5 in favor of unionization, with employees in New York voting last Tuesday afternoon as off-site workers mailed in their ballots throughout the week. The staff had filed with the NLRB on Sept. 3, the same day they asked management to voluntarily recognize a union. After AJAM's management refused, the staff held an election certified by the NLRB.
"Every employee in the office I work in put a ballot in," Levine said. He had been confident that Tuesday would be an overwhelming victory for the union side.
"Over the month, since we declared to the day we voted, it was a little surprising given the trend in the industry of digital newsrooms being recognized," he said. "You'd think that Al Jazeera America management would understand where the 21st century is going. But instead they chose to behave in the way they have behaved in general, which was what made it really easy to organize in the first place."
"They don't give you a straight answer, they delay and defer, pretend it's somebody else's decision," he added.
A spokesperson for Al Jazeera America supplied a statement on the vote to IBT: "Our priority was to ensure that every employee of Al Jazeera America's Digital Department could have a say about union representation and we respect the decision they have reached through this democratic vote. We look forward to concluding a collective bargaining agreement and will continue to work closely with all of our staff to make working at AJAM a positive experience."
But the company's management had still attempted to limit the size of the bargaining unit by nine people, out of a total of 50, disputing who qualified as management and who did not. The votes of those nine people were not included in Tuesday's election results.
"We hope that management will come to its senses and drop that,"' Kim said. Later in the day, they did.
Editors are included in bargaining units at old media shops like the New York Times and Reuters, as well as native digital publications such as the Guardian US, Salon and ThinkProgress. "For some reason Al Jazeera doesn't want to play on the same level as the New York Times," Levine said, before the reversal later in the day.
Al Jazeera's mangement retained the services of DLA Piper Global Law Firm throughout the union drive. After IBT reported that management had refused to recognize the union voluntarily, a spokesperson for AJAM said that the company was hosting an "ongoing conversation" with staffers about their union drive.
Several employees disputed that there had been any kind of conversation.
"It's not actually true that we've ever sat down to discuss a union," Kim said. "There's never been a meeting." Flohr told IBT that aside from a "broad check-up" meeting in which CEO Al Anstey and President Kate O'Brian addressed the union drive, there was never a follow-up meeting to discuss it specifically.
O'Brian sent out an email on Tuesday, telling employees she wanted to "express my support for the decision you made today," and saying she looked forward to discussions with the NewsGuild.
Anstey sent out an email to staffers on Sept. 14 acknowleding the drive , saying that higher-ups "respect the union" and inviting staffers to a meeting to discuss things further.
"In the spirit of the transparency to which I have committed since May, I would like to continue a discussion with you which is honest and constructive, so we can listen to your concerns."
© Copyright IBTimes 2023. All rights reserved.
FOLLOW MORE IBT NEWS ON THE BELOW CHANNELS