Hugo Boss confident about holidays, eyes U.S. stores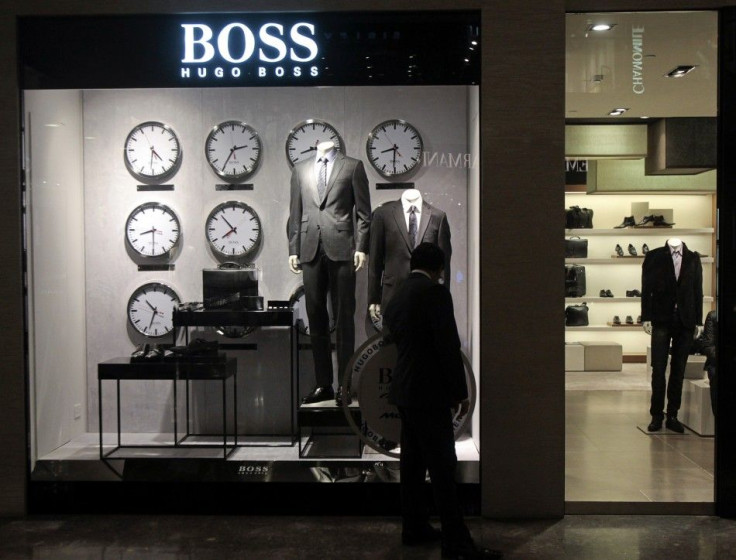 German fashion house Hugo Boss AG (BOSG_p.DE: Quote, Profile,Research, Stock Buzz) expects good business in the United States and Europe this holiday season, despite lingering U.S. economic uncertainty and a eurozone crisis that is sapping consumer confidence.
The buying behavior is better than the mood, Chief Executive Claus-Dietrich Lahrs told Reuters in an interview in New York on Wednesday.
Boss raised its 2015 sales target last week, helped by a big push to open more of its own stores on top of the sales its gets from chains such as department stores.
In the United States, that means another 20 stores by 2015 on top of its current 42 locations. Boss' stand-alone stores are typically between 3,000 to 4000 square feet, about twice the size of its shop-in-shops at stores such as Macy's Inc (M.N: Quote, Profile, Research, Stock Buzz) and Nordstrom Inc (JWN.N: Quote, Profile, Research, Stock Buzz).
Long term, I continue to see the United States as a marketplace where we have strong growth momentum, Lahrs said, citing a population that is younger than Europe's and whose taste for luxury and high-end clothing is still growing.
Lahrs said more shoppers now prefer to shop at a stand- alone store. But that does not mean Boss is moving away from department stores such as Nordstrom and Saks Inc (SKS.N: Quote,Profile, Research, Stock Buzz), which account for 70 percent of its U.S. sales.
Earlier this year, Boss started selling at Neiman Marcus Group Inc NMRCUS.UL and is planning to nearly double the number of shop in shops at Saks and Macy's upscale Bloomingdale's chain in 2012.
Boss, which gets 80 percent of U.S. sales in the big East Coast and West Coast cities, is also eyeing stores in smaller markets. U.S. sales were about 282 million euros ($381 million) last year.
But the company will not follow the lead of chains such as Nordstrom, Saks and Neiman in opening more factory outlet stores, where shoppers can buy cheaper merchandise.
As long as you are a luxury brand, you need to make sure that you maximize your full price business in order to keep the respect of consumers, Lahrs said.
Boss operates 20 outlet stores.
While best known for its stylish men's suits, Boss is pushing more aggressively into women's clothing and accessories, which now make up about 10 percent of sales. Lahrs said that could reach 15 percent by 2015, when it expects 3 billion euros ($4.1 billion) in total company sales.
But Boss will remain dependent on Europe, where it gets nearly two thirds of revenue, for some time.
Lahrs forecast the crisis in Europe would resolve itself over time, given the benefits of a shared currency and said it has not dampened the appetite for Boss clothing.
He also noted that, even in markets seen as being at risk from the eurozone crisis, such as Spain, sales have held up well.
For us, Europe in 2011 has been good and I don't see this changing dramatically, he added.
(1 euro= $1.35)
© Copyright Thomson Reuters 2023. All rights reserved.