Hunter Biden Begged POTUS To Publicly Support His Relationship With Brother's Wife: Report
KEY POINTS
Hunter begged Joe to publicly support his affair with his late brother's widow
Joe learned of the relationship after a publication asked him for a comment
Kathleen Biden filed for divorce after discovering the extramarital relationship
Hunter Biden in early 2017 asked his father, President Joe Biden, to give his blessing in support of his relationship with his deceased brother Beau Biden's widow, Hallie Biden.
Hunter Biden and his then-wife Kathleen Biden reportedly separated in 2015 and divorced in 2017. In 2016, Hunter Biden began dating Hallie Biden. The couple split in 2019 and Hunter Biden has since married South African filmmaker Melissa Cohen.
In March 2017, the New York Post's Page Six section ran an exclusive report that revealed Hunter Biden's relationship with Hallie Biden. Joe Biden, who had just left the vice presidency a month earlier, had not known about the relationship until the publication reached out for a comment. This prompted Hunter Biden to ask his father for his blessing.
"'Dad,' I told him, 'if people find out, but they think you're not approving of this, it makes it seem wrong," Hunter Biden wrote in his book, "Beautiful Things," which will be released Tuesday.
He also suggested that Joe Biden's grandchildren would be affected if he did not publicly support the relationship. Joe Biden later agreed to give his blessing.
"We are all lucky that Hunter and Hallie found each other as they were putting their lives together again after such sadness. They have mine and Jill's full and complete support and we are happy for them," Joe Biden said at the time. "They have mine and [my wife] Jill's full and complete support and we are happy for them."
The revelation of their relationship led many of Hunter Biden's clients to cut ties with him. He also was asked to step down from the board of directors of World Food Program U.S., he revealed in an interview with CBS Sunday Morning's Tracy Smith.
"Well, I made a lot of decisions that I probably shouldn't have made," Hunter Biden told Smith. "There was a lot more compassion and understanding from the people that knew me. But it was a horrible time, too."
Hunter Biden married Kathleen Biden in 1993. In "Beautiful Things," Hunter Biden said his ex-wife found text messages on an iPad that tipped her off to the extramarital relationship.
Kathleen Biden, who shares three grown daughters with Hunter, decided to file for divorce after learning of his relationship with her sister-in-law. Their divorce was finalized in April 2017.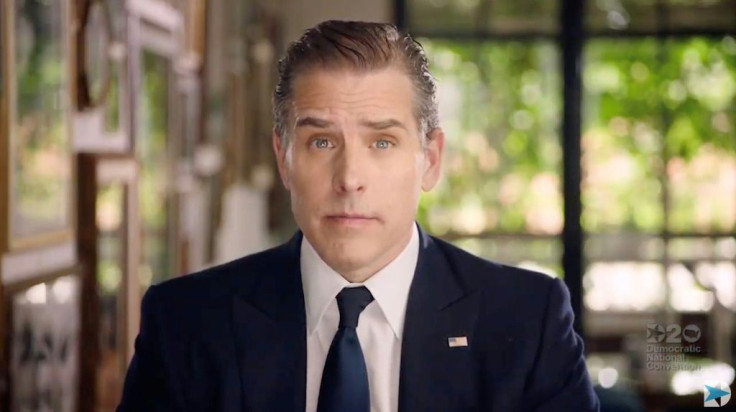 © Copyright IBTimes 2023. All rights reserved.