Hurricane Dorian Update: Shift In Direction Early Saturday
Hurricane Dorian changed direction slightly as it continued to strengthen early Saturday morning and is now on course to make landfall in the Carolinas, potentially missing Southern Florida altogether.
The National Hurricane Center (NHC) posted the update on Twitter at 7:52 a.m. ET, noting that the shift does not wholly preclude Florida from facing any of the Category 4 storm, noting that much of the state's coast remains within its potential track.
"It should be stressed that the new forecast track does not preclude Dorian making landfall on the Florida coast, as large portions of the coast remain in the track cone of uncertainty," the NHC's tweet read.
According to NBC News, Florida Gov. Rick DeSantis is urging his citizens to not let their guard down, as the storm could still change direction again and make landfall. He also noted that even if it keeps to its new trajectory, Dorian will still bring major rains and flooding to the state.
"As you're looking at these forecasts, a bump in one direction or the other could have really significant ramifications in terms of impact," DeSantis said. "If it bumps just a little west, then you're looking at really, really significant impacts."
As of 8 a.m. on Saturday, the NHC's tracker put Hurricane Dorian 280 miles east of the northwestern Bahamas and 445 miles east of West Palm Beach. According to reports, Dorian could hit the Bahamas as a Category 4 hurricane Sunday night. It is expected to slow as it nears Florida on Monday evening.
According to DeSantis, Broward County has issued a mandatory evacuation order starting Sunday. Martin County has a partial evacuation, while other areas, including Glades, Osceola, and St. Lucie counties have issued voluntary evacuation orders.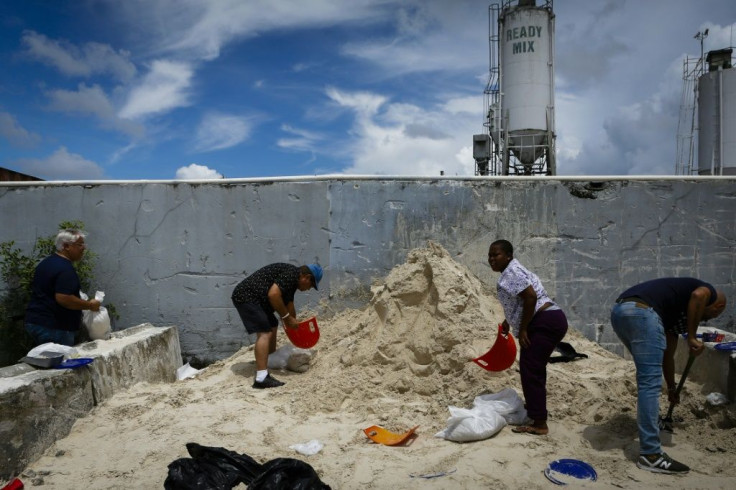 © Copyright IBTimes 2023. All rights reserved.