Florida Turns To Twitter For Help As Hurricane Ian Makes Landfall In The Peninsula
KEY POINTS
Hurricane Ian has been downgraded to a Category 1 storm but heavy rainfall is still battering Florida
Videos posted on social media showed how flood waters quickly made their way into Florida's streets
Twitter users rallied to retweet posts that called for rescue
Hurricane Ian is expected to continue battering the peninsula of Florida through Thursday and as responders find ways to help trapped residents, social media users are flooding Twitter with rescue posts, urging assistance to families and loved ones caught in the storm's path.
"Widespread, life-threatening catastrophic flooding, with major river flooding, are expected to continue across portions of central FL with considerable flooding" in northern Florida, southeastern Georgia and eastern South Carolina, the National Weather Service (NWS) said in an update late Wednesday evening.
The NWS added that heavy rainfall is expected across Florida through Thursday. The agency also warned of downed trees and cut power lines through Thursday morning as Hurricane Ian moves to the Atlantic coast.
Hurricane Ian made landfall as a Category 4 storm Wednesday afternoon but was downgraded to a Category 1 storm by Wednesday night, the New York Times reported. Forecasters warned that even if the storm has been downgraded, heavy rain will trigger flooding and strong winds will still make it dangerous for residents and structures.
Meanwhile, Twitter users have rushed to the social media platform, seeking help for their trapped loved ones in Florida.
One user asked to help his 90-year-old grandparents who are "trapped in their home in Ft. Myers." The Twitter user also included the Google Map location of his grandparents' residence.
In hopes of helping a Facebook user who asked to get help for his sister and 100-year-old mother, one Twitter user posted a screenshot of the plea for help. The post detailed the location of the mom-and-daughter duo residing in Port Charlotte.
Another user asked to get help in securing a motorized boat so they can help rescue people in Bonita Springs.
One user said she was getting in touch with her grandparents in Venice when the call dropped. She said her grandparents couldn't evacuate due to the flood and she has not made contact since the call dropped.
Journalist Chaudhary Parvez posted a video of the situation in Fort Myers wherein flood waters can be seen in the streets as the strong wind bent trees in the area. "Reports of people trapped in attics due to flooding," Parvez said in his post.
Many of the posts asking for rescue are centered in Fort Myers, where several storm warnings are in place through Thursday evening. Twitter users rallied to retweet rescue-related posts in hopes of getting word about the stranded individuals.
Florida Gov. Ron DeSantis on Wednesday evening called for volunteers to take part in the recovery and rescue activities.
The National Hurricane Center (NHC) warned that considerable flooding is expected through "the end of the week." The agency also urged residents to follow safety guidelines as a "life-threatening storm surge" is expected through Friday.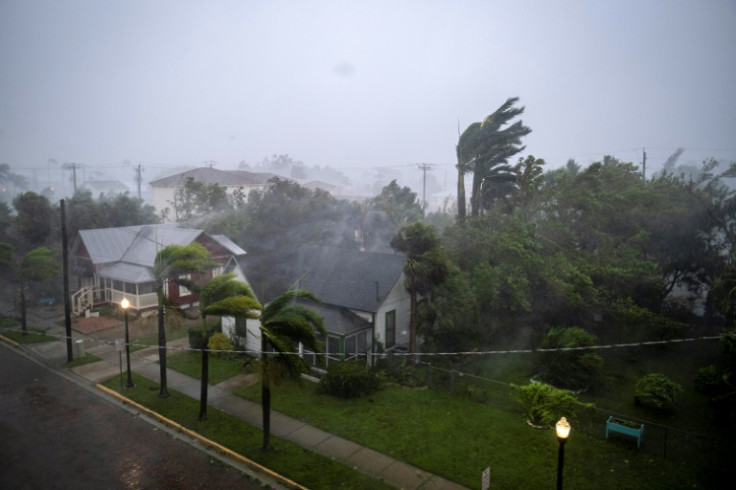 © Copyright IBTimes 2023. All rights reserved.