Hurricane Ian: Cameraman Drops Gear During Live Broadcast To Help Victims [Watch]
KEY POINTS
The cameraman's noble actions were broadcast on live TV
Hurricane Ian made landfall in Florida on Wednesday as a category 4 storm
Several social media posts showed houses floating on the street amid high waters
A cameraman from an Australian news channel was hailed a hero after he dropped his equipment, while reporting on Hurricane Ian from Florida, and rushed to the aid of locals fleeing floodwaters.
Glen Ellis was reporting from the Florida city of Naples with correspondent Tim Lester during a live news broadcast for the Sunrise breakfast program on Channel 7 when he saw a group of people trying to make it out, prompting the former to swing into action, News.com.au reported.
The camera continued to roll, showing Ellis helping the victims reach higher grounds. His noble actions were broadcast on live TV.
"Oh, are you OK?" host David Koch asks Ellis. "Fine, we're just helping some people through the water here," Ellis replies.
Visuals from the scene showed people trudging through what looked like several inches deep floodwaters that filled the city streets as hurricane Ian made landfall in Florida on Wednesday.
Ellis said flood victims told him their houses were swept away by the gushing waters, leaving them with no choice but to abandon them and escape from the city.
"We've spoken to a couple of them and they tell us already that their houses have been lost in the water, that they're flooded right through," Ellis told Koch. "They've had to abandon them – they've had no other way of doing it."
Hurricane Ian battered Florida's Gulf Coast on Wednesday with gusts of fierce winds and torrential rain before spiraling into a category 4 storm later that afternoon. Marked as the fifth-strongest storm in U.S. history to slam Florida, Ian sent rising ocean water onshore with winds as strong as 150 mph traveling further inland. Naples became one of the hardest hit cities in Florida by the storm, which left a trail of destruction behind.
Several Naples residents shared disturbing footage on Twitter, which showed houses floating after being ripped out by the flood's currents.
Ian weakened to a category 1 storm by late Wednesday, with the wind force drastically downgrading to 90 miles per hour. However, as per a report by the National Weather Service, heavy rain continued to lash Florida throughout Thursday.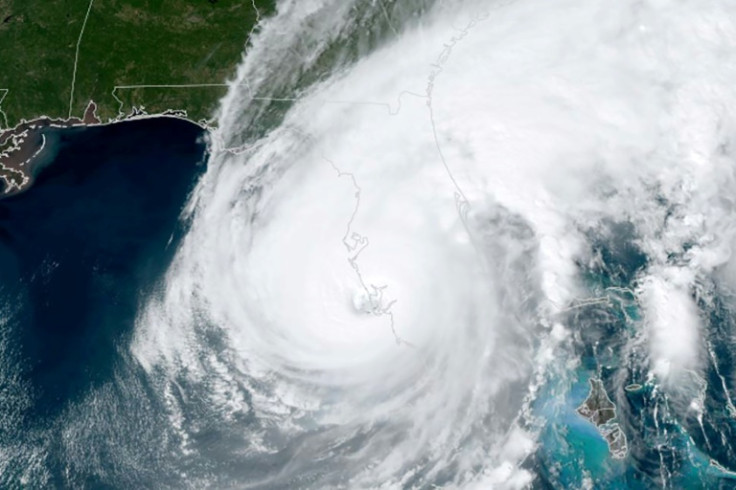 © Copyright IBTimes 2023. All rights reserved.