Hurricane Irma Escalated To Category 4: Other Deadly Hurricanes That Affected Florida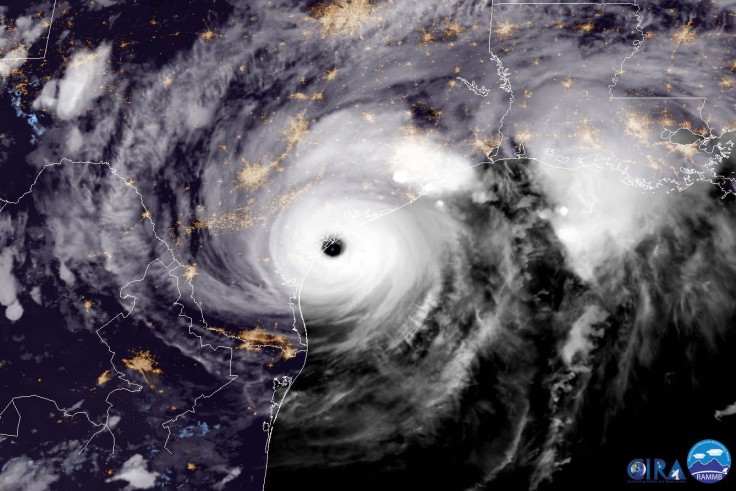 Hurricane Irma grew to a Category 4 storm Tuesday, according to the National Hurricane Center as it continues to make its way across the Atlantic toward Florida and other states in the U.S.
With a wind speed of 130mph (215 km/ hour) 490 miles (790km) east of the Leeward Islands and moving at 13mph, the tropical hurricane is predicted to steadily gain strength as it proceeds west. We're looking at Irma as a very significant event," said Ronald Jackson, executive director of the Caribbean Disaster Emergency Management Agency, The Guardian reported. "I can't recall a tropical cone developing that rapidly into a major hurricane prior to arriving in the central Caribbean."
Arriving at a time when the nation continues to reel from the devastation that Hurricane Harvey has left behind, Evan Myers, chief operating officer of AccuWeather has raised concern over whether the U.S. is prepared to deal with another natural crisis so soon. "This hurricane has the potential to be a major event for the east coast. It also has the potential to significantly strain FEMA [US Federal Emergency Management Agency] and other governmental resources occurring so quickly on the heels of [Hurricane] Harvey," Myers said.
Ahead of the hurricane which could potentially dump up to 10 inches (25cm) of rain after making landfall, unleashing landslides and flash floods, state governments of both Florida and Puerto Rico have declared a state of emergency.
Hurricane Irma is a major and life-threatening storm and Florida must be prepared," Florida Gov. Rick Scott said in a press release Sunday. "I have continued to be briefed by the Florida Division of Emergency Management on Hurricane Irma and current forecast models have Florida in Irma's path – potentially impacting millions of Floridians. In Florida, we always prepare for the worst and hope for the best and while the exact path of Irma is not absolutely known at this time, we cannot afford to not be prepared."
"This state of emergency allows our emergency management officials to act swiftly in the best interest of Floridians without the burden of bureaucracy or red tape," he added. "In Florida, we know that the best way to protect our families in severe weather is to have a plan. I urge all Floridians to remain vigilant and stay alert to local weather and news and visit FLGetAPlan.com today as we all prepare for Hurricane Irma. We will keep monitoring and issuing updates on Hurricane Irma as it approaches Florida."
Here is a look at the deadliest hurricanes that hit Florida in the past decades:
Hurricane Katrina
Hurricane Katrina is the deadliest storm to hit the Gulf coast in the history of the U.S. It was weakened to a Category 1 tornado when it made landfall on Aug. 25, 2005, with top winds of 80 mph. Nevertheless, it managed to flood homes and streets in south Miami-Dade County other adjacent areas and leave more than 1 million people without power. Damages went up to $630 million at the time in Florida, Sun-Sentinel reported.
Jim Lushine, a weather expert at Sun-Sentinel recalled that horrific day: "The eye of Katrina moved directly to the National Weather Service office in Sweetwater, where I was on duty. Although I had been through the eyewall of Andrew, this was the only time in my 42-year weather service career that I ever experienced the calm of the eye itself."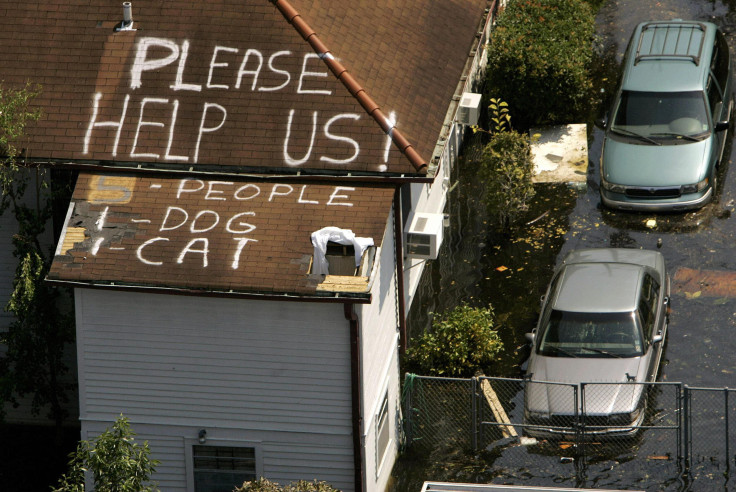 Hurricane Wilma
Hurricane Wilma tore through Florida and other adjoining states in 2005, a year when weather forecasters turned to Greek alphabets in the end to name the tornadoes that formed on the Atlantic basin because of their sheer quantity. Out of the 28 hurricanes that developed that year, Wilma has been called the "Strongest Atlantic Hurricane" by AccuWeather.
Wilma grew from a 69 mph (60-knot) tropical storm to a Category 5 hurricane moving at 173 mph (150 knots) between Oct. 18 and 19. However, it ended up slowing down considerably after dumping 64.3 Inches (163.3 cm) of rain within the span of 24 hours at Islas Mujeres, Mexico, bringing only 3 to 7 inches to the former.
But even so, Wilma was able to cause significant damage because both the authorities and the people of Florida had taken it for granted. "They and that whole area weren't expecting that much," AccuWeather Senior Meteorologist Bob Larson said. "They didn't think a storm from the west could do that. The winds are counterclockwise in a hurricane. The storm came from the West, the winds came from the west. It knocked down trees and power lines," he added.
Hurricane Charley
Hurricane Charley was a Category 4 storm with winds of 241 km/h (150 mph) when it made landfall on Captiva Island near Cayo Costa, Florida, on Aug 13., 2004, Hurricane Science reported. Property damage in Florida, due to Hurricane Charley was $14.6 billion with 80 percent of the buildings in the southwest county of Charlotte and 59 schools in Osceola County destroyed, Hurricane Science reported.
Hurricane Andrew
Hurricane Andrew was a Category 5 tornado to make landfall in South Florida with 175 mph (280 km/h) winds on Aug. 24, 1992. The state of Florida was unprepared for a storm of that scale which ended up claiming lives of 65 residents and leaving 150,000 to 250,000 people homeless.
The deadly storm caused about $26 million in damages for both Florida and Louisiana, the costliest natural disaster in the history of the U.S., Hurricane Ville reported.
FOR FREE to continue reading
✔️ Unlock the full content of International Business Times UK for free
offer available for a limited time only
✔️ Easily manage your Newsletters subscriptions and save your favourite articles
✔️ No payment method required
Already have an account? Log in
© Copyright IBTimes 2023. All rights reserved.