Hurricane Michael Kills 2, Massive Power Outages Across Florida, Georgia
Update: 6:50 a.m. EDT — As Hurricane Michael continued to grow weaker as it moved through Georgia, the number of people left without power also grew. According to the latest estimate, more than 350,000 customers in Florida were suffering power outages, while over 200,000 people in Georgia had been left in darkness due to the storm.
Original story
Although Hurricane Michael weakened to a Category 1 storm hours after making landfall in Florida Panhandle and moving through central Georgia, there was still a possibility it would give rise to tornados in the Carolinas where it was headed next.
Michael made landfall in Florida around 12:30 p.m. CDT (3:30 p.m. EDT) Wednesday with maximum sustained winds of 155 mph, which was just two mph short of a Category 5 storm.
The storm left a trail of damages behind, which spread up to 200 miles, downing trees, destroying homes and other structures and enormous surges in seawater up to eight feet. Around five inches of rain was deposited in the area, which led to heavy flooding, completely submerging some of the houses in the low-lying areas, the New York Times reported.
Around 375,000 people were ordered to evacuate from the western part of the state as Gov. Rick Scott of Florida called Hurricane Michael "the worst storm that the Florida Panhandle has ever seen."
Two casualties were reported as a result of the storm. Local law enforcement officials said a tree crashed onto a man's house in Greensboro, Florida, northwest of Tallahassee, on Wednesday, causing his death. Also, officials in Seminole County, Georgia, confirmed an 11-year-old girl died after a tree fell on her home. Rescue members failed to get to the structure where the victim was trapped in time. Names of both the victims have not been revealed.
The Coast Guard, aboard a 45-foot Response Boat Medium Boat near Fort Myers Beach, Florida, rescued two sailors from a 50-foot sailing yacht after in the wake of storm surges.
"We cannot reiterate it enough — this storm is dangerous," said William Walsh, deputy commander for Sector St. Petersburg, Patch reported. "Even though the hurricane passed, mariners must monitor the weather and take small craft advisories seriously."
Next, Hurricane Michael crossed into southwest Georgia at about 5:45 p.m. EDT, becoming the first major hurricane to enter the state since 1898. By 8 p.m. EDT, it had weakened to a Category 1 storm with sustained wind speeds of 90 mph and by 11 p.m. EDT, the winds weakened to 75 mph.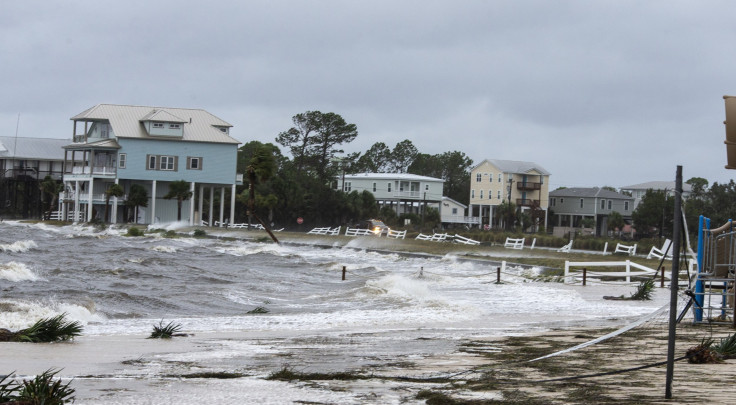 The Northwestern part of Florida is completely without power as a result of the storm, with the power outage map showing more than 320,000 customers affected. In Georgia, over 160,000 customers remained without power.
A tornado watch remained in effect for much of South Carolina and portions of eastern Georgia through early Thursday. The coastal areas of both the Carolinas also remained under the threat of tornadoes Thursday, Weather reported.
Georgia, the Carolinas and Virginia also stood the risk of flash floods as they were predicted to receive three to six inches of rain, while some localized areas could receive up to eight inches. Apart from that, Florida, eastern mid-Atlantic states and southern New England were also expected to receive one to three inches of rain in the next few days.
© Copyright IBTimes 2023. All rights reserved.