Hurricane Sandy Travel Update: Sky, Land And Sea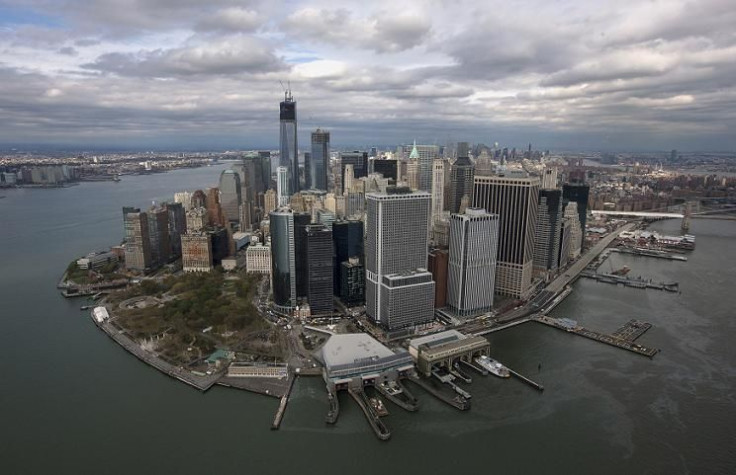 Travel woes along the Northeast Corridor began to ease on Thursday, though the region will likely feel the scars of Hurricane Sandy for weeks to come.
Situation In The Skies
The reopening of LaGuardia Airport in New York Thursday signaled the beginning of a return to normalcy for a city that's still rocked by power outages, flood damages and fire-ravished city blocks.
The Big Apple's other main airports, JFK and Newark, reopened Wednesday "on a very limited operational schedule," according to Port Authority of New York and New Jersey spokesman Ron Marsico. Most flights were for cargo and airline repositioning, but by Thursday, the airports reported a more regular schedule.
The waterfront tarmacs at both JFK and LaGuardia were flooded Monday night as a higher-than-expected storm surge crept onto runways.
Floodwaters also poured into New York City's vital subway system, cutting off access to tunnels that have connected Downtown Brooklyn with Downtown Manhattan for over a century. Those tunnels remain closed indefinitely, though the city reopened a portion of its subway system with limited services Thursday. The Metropolitan Transit Authority has no timetable for when the tunnels will reopen, but it is providing bus service between three points in Brooklyn and Midtown Manhattan. Service below 34th Street in Manhattan and on several essential lines in the outer boroughs, however, remains suspended.
With the New York City subway system in patches, gas sparse, traffic bottlenecked and JFK's AirTrain on limited operations, getting to and from the city's airports remains as much of a challenge as flying into or out of them.
Though New York has lagged behind other regions in its recovery, carriers have rebuilt schedules to other East Coast airports from Washington, D.C., to Philadelphia and Boston, bringing Thursday's cancellations down to just 571, according to flight tracking site FlightAware. The nearly 20,000 flights canceled by Sandy have, nevertheless, affected an estimated 1.5 million passengers, many of whom are still waiting for a flight through the nation's busiest airspace.
Eleven major airports from Norfolk to Boston canceled at least 90 percent of their flights Monday and Tuesday because of the storm, and, though most flights had resumed Thursday, passengers who were originally scheduled to fly Thursday and Friday will get priority over those whose flights were canceled earlier in the week.
"Airlines are already filling 80 to 85 percent of their seats, on average," Henry Harteveldt of Atmosphere Research Group, told IBTimes earlier this week. "That leaves very little 'wiggle room' to serve travelers whose flights were canceled."
For some destinations, travelers may find themselves unable to rebook their flights for several days, perhaps as much as a week, Harteveldt said.
"Depending on the airline, its fleet, the availability of crews and the airports involved, some carriers may have the ability to operate larger aircraft on some routes and flights to help move more people to and from the affected cities," he added. "Other airlines may choose to operate 'extra sections,' the term used for additional flights beyond those originally scheduled, but again, this will be a function of having airplanes, crews and airport gates available to handle the additional flights."
Situation On Land
With flights in limbo, many have turned to the rails as a viable alternative. Amtrak resumed some service in the Northeast Thursday, though flooded train tunnels will prevent service to and from New York Penn Station. The national train line is offering a modified Northeast Regional service between Boston and New Haven, Conn., and between Newark, N.J., and all points south. Amtrak will also run a shuttle service between Springfield, Mass., and New Haven; Keystone Service trains between Harrisburg, Penn., and Philadelphia; and Downeaster service trains between Boston and Portland, Maine.
Amtrak says it will announce modified service to and from New York City on Friday. In the meantime, there is no Northeast Regional service between Newark and New Haven and no Acela Express service for the entirety of the Northeast Corridor.
Many regional carriers creaked back into service Thursday. The Long Island Rail Road restored limited hourly service on the Ronkonkoma Branch and from Great Neck on the Port Washington Branch. Metro North, meanwhile, began close to regularly scheduled service on the Harlem Line between Mount Kisco and Grand Central, and on the New Haven Line between Stamford and Grand Central. The Hudson Line remains suspended due to storm damage.
Rail service on NJ Transit is suspended indefinitely due to extensive damage. The Newark Light Rail, Hudson Bergen Light Rail, and PATH trains are also suspended until further notice.
All other regional trains in the Northeast have resumed normal operations.
Limited bus service returned to the Port Authority Bus Terminal in Midtown Manhattan Thursday, and bus lines like Greyhound, Bolt Bus and Peter Pan recommenced operations, though they will bypass stations in Lower Manhattan and Atlantic City, N.J. Popular low-cost operator Megabus expects to resume full operations on its routes Friday.
For those looking to get around by car, rental rates have gone up considerably, according to Orbitz. Fees are up 14 percent in New York, 17 percent in Boston, 24 percent in Washington and a whopping 50 percent in Philadelphia.
Situation Out At Sea
Out at sea, several cruise ships are stuck awaiting the reopening of the Port of New York.
"Our primary goal is to ensure the safety of our workers and those who use our facilities," the Port Authority said Thursday. "We will resume operations at our facilities as early as possible, but only when it is safe to do so."
Sandy scattered dozens of cruise ships over the past week on its path up from the Caribbean, but at least four ships remained stuck at sea three days after the storm battered the U.S. mainland.
The New York-based Norwegian Gem called on Boston Wednesday "to take on provisions, fuel and give guests the opportunity to go ashore." The ship departed Boston in the evening and remains off the coast of New York waiting for the go-ahead from the Port Authority to dock in the city.
"In anticipation of the Port opening on Friday, Norwegian Gem has departed Boston and is sailing toward New York, with a planned arrival of Friday morning," the cruise line said Thursday.
Princess Cruises' Caribbean Princess was also unable to return to New York and remained in Boston Wednesday. The cruise line said it would "offer compensation once we know more about the full impact to their overall voyage," adding that it was looking into alternative ports and hoped to make it back to New York by Friday.
The Sphinx class AIDAluna cruise ship and Crystal Cruises' Crystal Symphony also made alternative arrangements due to the closure of the Port of New York.
Dozens more cruise ships have altered their courses, changing itineraries and adding more days at sea to ride out the storm. Several companies even canceled sailings -- a rare move for the industry -- and are now offering deals like Carnival's last-minute "Cruise To Nowhere" on the Carnival Pride, whose originally scheduled trip on Oct. 28 was axed because of Sandy. Rates start at $129 per person for the two-night voyage, which departs from the Port of Baltimore Friday afternoon.
© Copyright IBTimes 2023. All rights reserved.