?Hysteria? Star Maggie Gyllenhaal Talks Female Sexuality On-Screen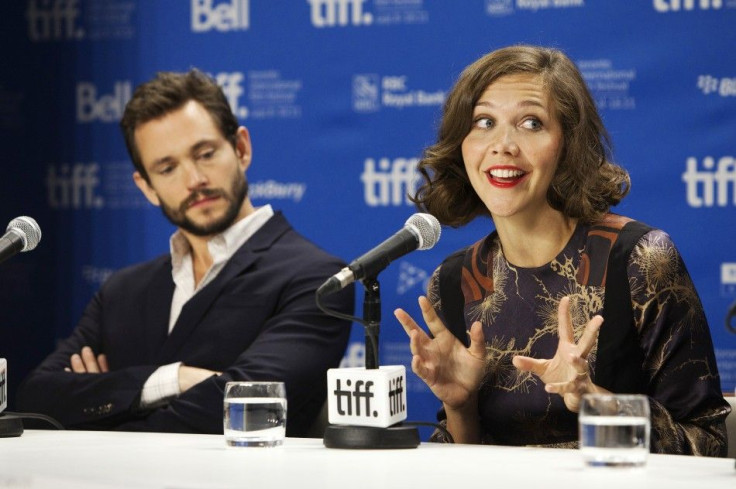 The Vibrator Movie that everyone has been buzzing about had its Cannes Film Festival premiere this week. The raunchy comedy, actually titled Hysteria, is a stunning foray into sexuality in Victorian society during the early days of the vibrator. It is ridiculous, satirical, and will make some viewers extremely uncomfortable.
In the film, a doctor named Mortimer Granville (Hugh Dancy) discovers he can cure female hysteria (aka sexual dissatisfaction) with a vibrating device (what is now the famed vibrator sex toy). When the doctor meets Charlotte Dalrymple (Maggie Gyllenhaal), he finds her to be intellectually stimulating, and he grows to admire her unmistakable wit. Much of the film's strength lies in Gyllenhaal's impressive range as a performer.
Gyllenhaal has proven countless times that she is a remarkable actress who can handle complex and sexually liberated female characters. In the movie Secretary -- featuring her breakout role -- she conveys female desire for sadomasochism in a way that had not been done on film before (or since, most likely). Her gripping performances in such films as Sherrybaby and Crazy Heart earned her Oscar nominations and proved her to be one of Hollywood's most interesting talents.
The International Business Times had the chance to question Gyllenhaal if she has to vie for well-developed female roles or whether she is simply on every casting agent's list when a script calls for a sexually charged character. She answered: It's so funny, there are so few good movies being made these days. When there's a good one, everybody wants to do it. Think about the actresses who you think are good -- so many of them play strong, sexual, interesting characters, and all of us are like, 'I'll do that one!' because there are so few.
So does the actress face just as much competition as her peers? With the scarcity of decent scripts, it is no wonder that even a well-respected A-lister still finds it difficult to secure roles.
Speaking of the race to play well-developed leading ladies, she said: I do find that there are a few actresses my age that I really respect and admire. I find that even though there's some level of competition, there are so many people who are actors who don't seem like actors to me, who seem like something else. The ones who are actors, I feel like it gets divvied up pretty evenly, pretty right. It's like: OK, that one she'll do, and this one I'm going to do -- and you go through different phases of being more wanted or less wanted.
Hysteria proved to be a standout film at the Tribeca Film Festival in New York this year, and it hit theaters Friday.
© Copyright IBTimes 2023. All rights reserved.