Ian Somerhalder Has A New Vampire Show Coming To Netflix
Ian Somerhalder played bloodsucker Damon Salvatore for eight seasons on The CW's "The Vampire Diaries," but the actor isn't done with vamps yet. He is taking the lead in another paranormal drama, Netflix's "V-Wars."
According to the Hollywood Reporter, Somerhalder is set to star in the 10-episode first season as Dr. Luther Swann. The doc is not a vampire, but his best friend Michael Fayne suddenly has to feed on other people.
Vampirism is considered a disease that's quickly spreading. While Dr. Swann wants to understand the virus, his friend has other goals. Fayne rises through the ranks to lead the vamps. Soon, it's an all-out war between vampires and humans.
The Netflix drama is adapting author Jonathan Maberry's "V-Wars" franchise, which is published by IDW. IDW Entertainment will produce along with High Park Entertainment.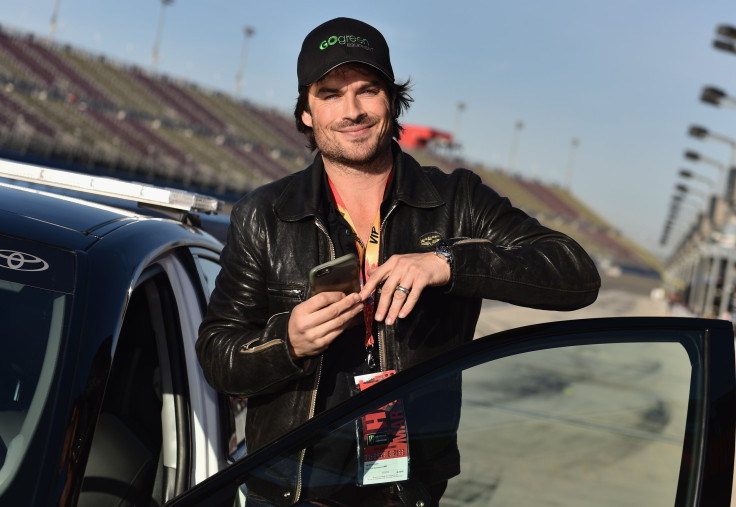 Somerhalder won't just star in the series. He made his directorial debut on "The Vampire Diaries" and helmed three episodes of the vampire series. He'll once again step behind the camera on the new show.
"We could not have dreamed of a better choice than Ian Somerhalder to bring his keen understanding of this genre from his years of starring in 'The Vampire Diaries' to lead the cast of 'V-Wars' as Dr. Luther Swann and to be a creative force on this series, as well as to serve as a director this season," David Ozer, IDW Entertainment President, said in a statement.
Somerhalder has been working behind-the-camera more often. He and wife Nikki Reed's company, Rare Bird Productions, has a pod deal with Warner Bros. Television. They're developing both scripted and unscripted shows for WBTV.
The actor has previously worked on "Lost" and "Smallville," making him a sci-fi favorite. However, this will be his first Netflix TV show.
"V-Wars" is the 39-year-old's first TV project since "The Vampire Diaries" series finale aired in March 2017. In addition to working with Rare Bird Productions, Somerhalder has been making regular appearances at fan conventions, with his most recent con being last weekend at Wizard World Portland.
He has also been enjoying fatherhood. Reed gave birth to daughter Bodhi Soleil in July 2017.
© Copyright IBTimes 2023. All rights reserved.